Girls. Set. Match. More hype for women's sports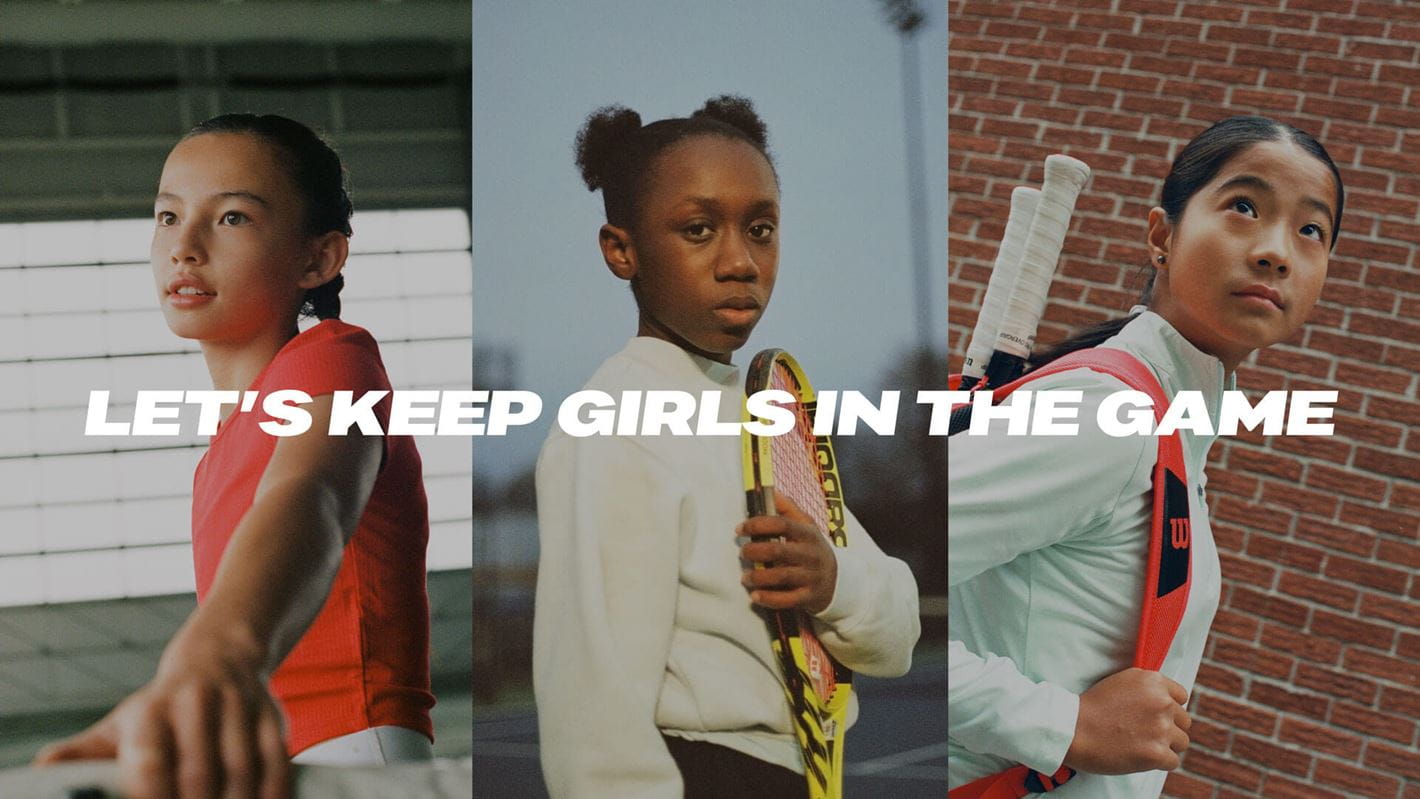 Women scale mountains. Take home Olympic golds. Win Wimbledon.
But they don't always do so in the spotlight. In fact, women receive only 4% of sports media coverage. It's a pretty staggering statistic when you consider they make up 40% of the world's athletes.
And with less representation comes less confidence: a recent study found that one in three women drop out of sports as teens, compared to one in ten boys.
Everyone has their ups and downs in sport. But men and boys have role models to turn to in these moments—they need only turn on the nearest TV.
We all have a part to play in making sure the same is true for girls.
Girls. Set. Match.
Girls. Set. Match. was launched with this goal in mind. The campaign, a collaboration with Tennis Canada and National Bank, is predicated on equity, visibility, and participation. Its objective is to empower and inspire young girls to envision a future for themselves in tennis.
Girls deserve all the hype boys get. So we created a 30 second spot with Canadian tennis champion Bianca Andreescu. It also shows three young women, all competitive tennis players, replicating her moves, their eyes brimming with inspiration. The ad celebrates Bianca's moments of triumph—arms stretched upwards, grasping her trophy while wrapped in Canada's flag. But it also shows flickers of imperfection: falling to the court floor, expressing her negative emotions openly.
Because girls need to see more than just winning. They need to see that it's okay to fail, that they are safe to express their whole human spectrum on the court. This is the kind of visibility that invites perseverance and participation.
Tennis Canada also has its eyes on announcers. "Men's tennis content," notes Creative Director Isabelle Allard, "is twice as likely to refer to 'battle' terminology, 70% more likely to mention a player's physical prowess, and 50% more likely to use the term GOAT (greatest of all time)."
Women's representation in sport is about more than how often we see them. How we describe them matters too.
It matters everywhere
As the saying goes, you need to see someone to be someone.
Playing a sport is proven to increase work ethic, collaboration, and determination in all facets of life. Athletics are a healthy way for girls and women to process emotion, grow confidence, and become leaders in their communities.
The next chapter
The momentum exists beyond tennis; more and more sports brands are now committing to giving women the spotlight they deserve. In the past few years we've had the opportunity to work with Canada Basketball, The North Face, and several other organizations to support this cause. As a result, we've seen campaigns like Mad Love, fighting for equity in women's basketball, and She Moves Mountains, which celebrates women in extreme outdoor sports, like Ashima Shirashi, Margo Hayes, and Hilaree Nelson.
The bottom line is that female athletes are doing incredible things, and it's our responsibility as brands, leagues, media, and fans to use our platforms to uplift them.
Let's do our part to make sure they pick up the racket.