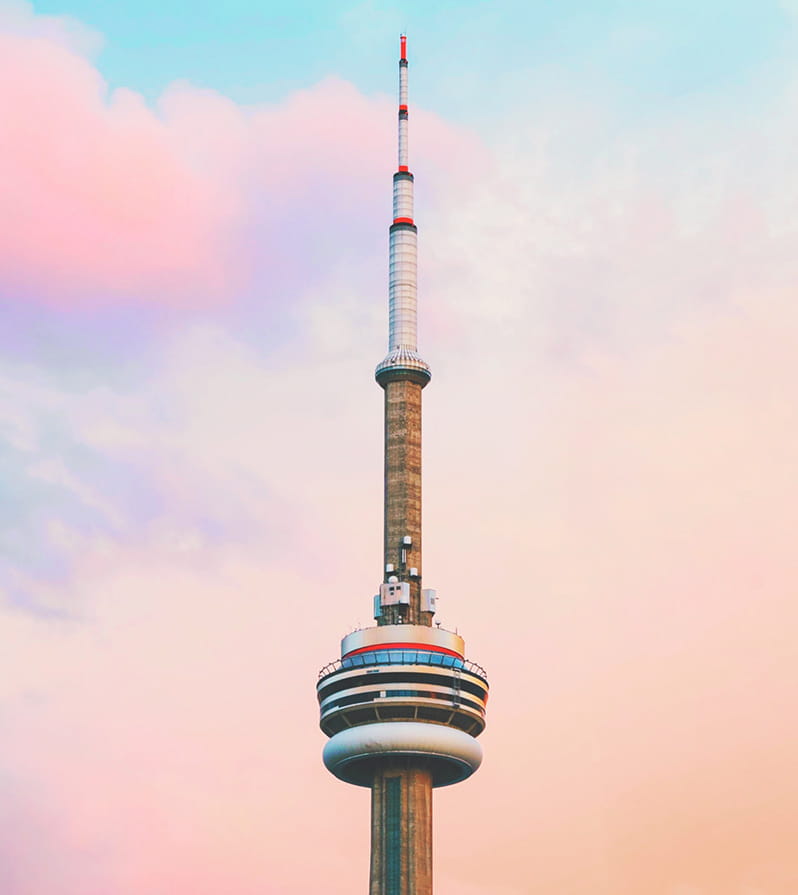 Toronto
A multicultural hub of world-class work
With its multicultural history, diversity of neighbourhoods, and growing food, film, fashion, and music scenes, Toronto is evolving into a magnet for the best and most ambitious talents. What better place to develop world-class, culturally relevant work? Our Toronto office has become a dominant player in the reinvention of brands looking to shape the future in their respective categories. Our goal is to develop creative work that transforms brands into growth platforms.
Our leadership team in Toronto
See how Toronto's dynamism drives us
Our Toronto office sits on on land used and occupied by Indigenous peoples that has not been entirely ceded by treaty. We acknowledge with much respect that the Mississaugas of the Credit, the Anishnabeg, the Chippewa, the Haudenosaunee and the Wendat peoples are the traditional custodians of Tkaronto, or Toronto, where we meet, live and do business today.
Justice, Equity, Diversity and Inclusion
At Sid Lee Toronto we have been striving towards making our office a more diverse, inclusive and equal space for all. We believe in order to make change across everything we do, it takes efforts from every one of us. We are committed to ensuring that everything we do reflects the values of Sid Lee and keeps Justice, Equity, Diversity and Inclusion (J.E.D.I) a priority.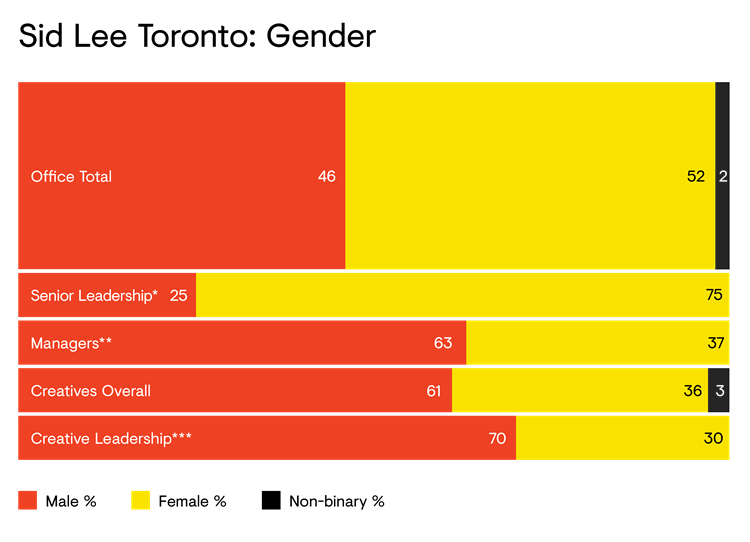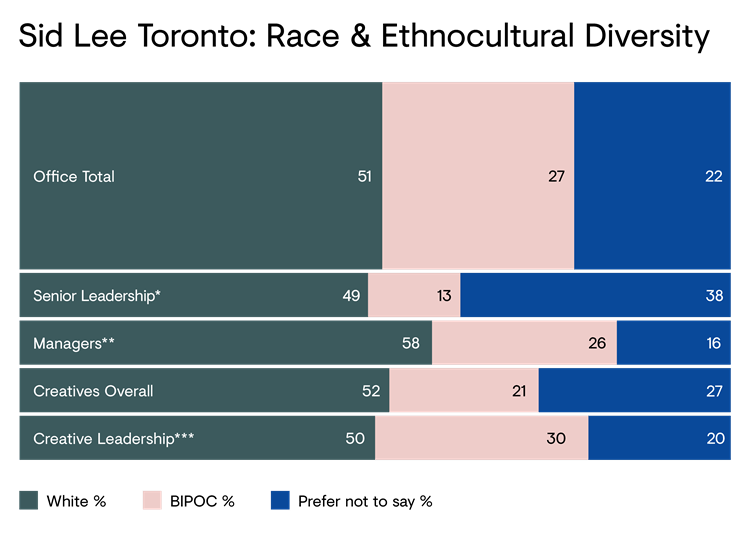 Data: November 30, 2021
*VP Level & Up
**Director & Manager Level
***Creative Directors & Executive Creative Directors