The future of sports sponsorship? Women's sports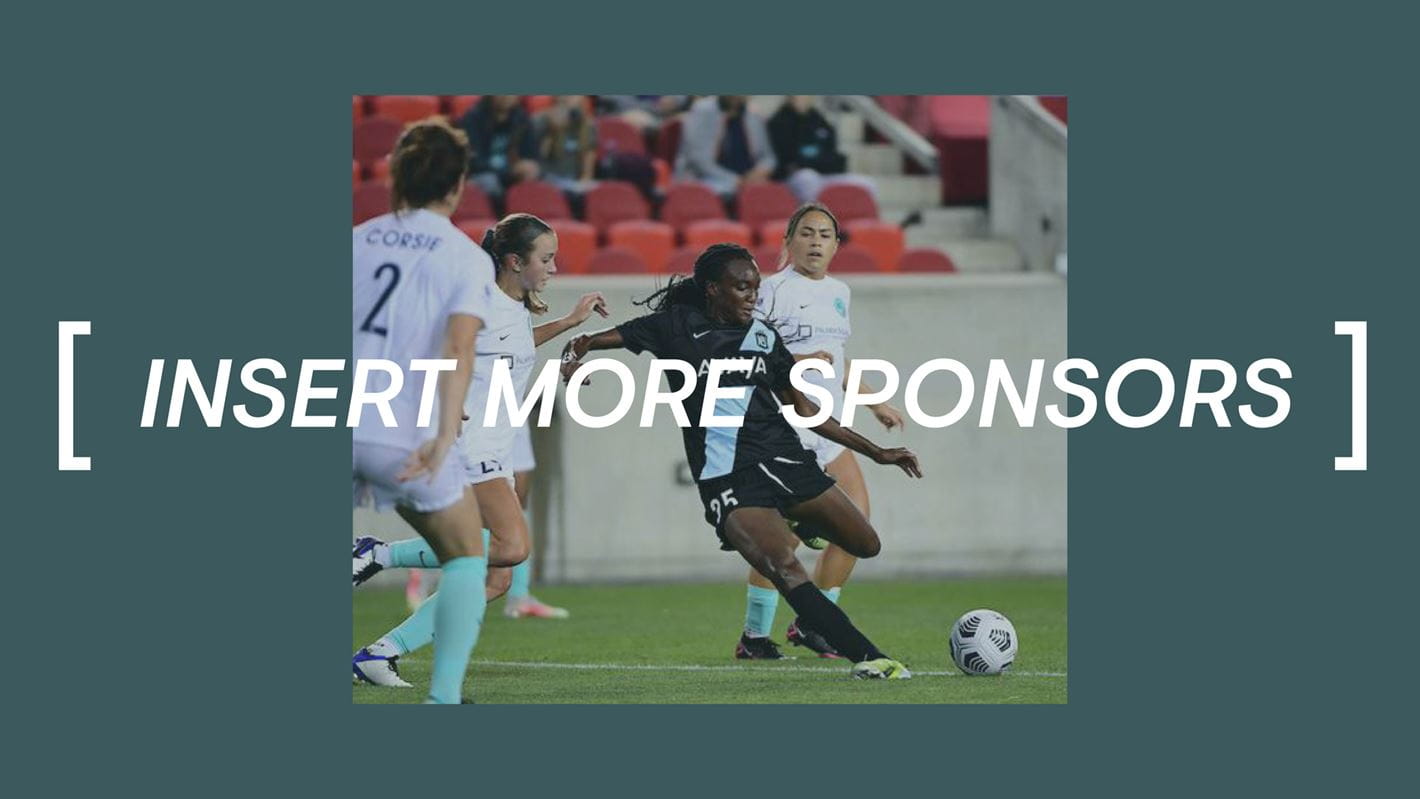 Of the US$57 billion doled out in global sports sponsorship in 2020, less than $1 billion was invested in women's sports. It's long overdue for brands, broadcasters, sports federations and the sports economy to invest and overturn this massive inequality. Not only is it the right thing to do, it's also the smart thing, as women's sports pull in growing TV audiences, deliver new value to sponsors and draw tens of thousands of fans at each event.
We sense we are at an inflection point—the 3.0 version of the sports sponsorship conversation. At Hashtag Sports, Sid Lee brought together sports teams, broadcasters and brands to discuss the Future of Women's Sports Sponsorship. Hosted by EVP Zemina Moosa, the dialogue focused on empowering stakeholders to push the needle, elevating the women's sports market, tapping into highly engaged and passionate fan communities and bringing to light new opportunities for brands to provide commercial platforms.
We turned to three experts to get their takes:
Alyse LaHue, General Manager of the NJ/NY Gotham FC Women's Football Team
Lisa Ferkul, Director of Hockey Sponsorship at Scotiabank
Andrew Sutherland, Vice President of Marketing, Creative and Original Content at Sportsnet
What were the takeaways?
Sponsorship budgets reach farther than ever
Women's sports sponsorships have traditionally come from charitable or philanthropic budgets with limited funds. But that's all changing.
"What we're seeing is a diversification in sponsorship and how we're approaching it," explained Alyse LaHue. "We're not in the community budget anymore. We're getting things from the marketing budget, but we're still working with the community."
While brands tended to cater to female audiences in the past, their reach is now much broader. "We saw a significant turn with Budweiser a couple of years ago," noted Alyse. "After the World Cup, they were tremendous for the National Women's Soccer League." The upside for Budweiser? Fans returned the favour by drinking Bud while tailgating.
Beyond the financial investments in teams and players, women's sports sponsorships advance equity and enact meaningful change within the sporting arena. "Scotiabank is committed to making the game more inclusive and accessible—from the grassroots to the professional leagues—and promoting and supporting women is a huge part of that," said Lisa Ferkul. All of Scotiabank's female hockey sponsorships are now funded through the financial institution's marketing budget.
The storytelling is better than ever
According to Andrew Sutherland, "the depth of storytelling and the realness of the stories are such powerful opportunities. The confluence of sponsors, broadcasters and athletes is creating opportunity that hasn't historically existed." To turn a spotlight on women's stories, Sportsnet launched Top of Her Game, an interview series that follows the lives of women athletes and cultural leaders in sport.
It isn't just the thrill of the game that viewers enjoy, it's knowing who they're watching and connecting with their stories—and women athletes have different stories than their male counterparts. They face different obstacles and have their own wealth of experiences. Stories like theirs have potential to create new types of sponsorships and compel brands to put their money where it really matters.
We have more data to go on than ever
When Alyse LaHue began pitching sponsors, she was armed with a single secret weapon: passion. "I'd go into every meeting so emotional because I love it and I'm so excited about it. I can preach without a script for hours about women's soccer and why it's so fantastic."
Her passion hasn't waned. And now, it's backed by data.
On the sports side, a 2018 study by Nielsen Sports revealed that around 84% of sports fans are interested in women's sports. During the 2020–2021 pandemic, National Women's Soccer League (NWSL) viewership was up 493%. In comparison, men's sports viewership was down.
On the brand side, Lisa Ferkul saw double-digit KPI growth in familiarity, consideration, favourability and, most important of all, likelihood to recommend for Scotiabank.

At Sportsnet, Andrew Sutherland concurs that there are real business opportunities. "Once in market, those who knew Top of Her Game, viewed Sportsnet in a much more positive light (+20% brand favourability score). It's not just about doing good, it's also about making smart business decisions."
Community loyalty is higher than ever
Community loyalty is every marketer's end goal. In women's sports, it's not only substantial but exponential.
"The Top of Her Game audience is incredibly loyal and vocal," affirmed Andrew. "Quite honestly, it extends beyond an audience into a small community."
Alyse added that the partnerships themselves are often based in community, and many sponsors, including Budweiser, Ally Bank, and Verizon, come with community programming incentives. "Women's sports leagues have traditionally been very community-based in terms of our outreach and the way we connect, and brands now want to use that organic reach."
There's also a great deal of positive sentiment in the social space, which is hard to come by in sports. "There's no way to put a value on that kind of sentiment," explained Sutherland, referring to tweets and private messages from fathers of daughters, parents, coaches and teachers.
Same for the NWSL. "We've seen it in our league, as well. Brand loyalty is really astronomical. I think fans are so happy to see partners supporting the league and their favourite teams, and that makes them very loyal to those brands," added Alyse.
Building from the ground up
Authenticity is a valuable resource in branding, and there is significant potential for sponsors to echo narratives built on truth.
The future of women's sports is wide open. Sid Lee has partnered with brands and sports federations to create new platforms for women's sports. Here are just two recent examples.
All the mad love for women's sport
The Mad Love campaign was built on the tenacity of female athletes. At the campaign's core is the fight for equity in women's sports, which see lower pay, inferior infrastructure, and less media coverage than men's sports. This gender gap has significant consequences: Canada Basketball found a 22% drop-off in participation among girls between the 9-to-11 age group and the 15-to-18 group.
Despite this, there is an incredible outpouring of love and determination from female basketball players. Mad love.
The growing interest of audiences and sponsors will bolster the momentum that Canada Basketball has facilitated through programming and media work. But at the end of the day, it's about the players. And these ones have heart.