Sid Lee welcomes Haigo agency into Paris collective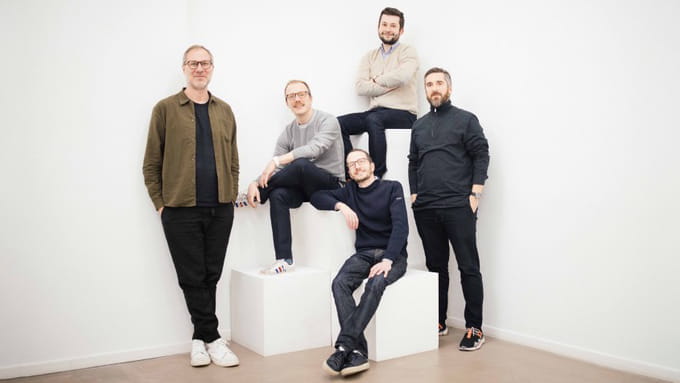 2020 is off to a strong start for Sid Lee, with a new member joining their Paris collective. Haigo, an agency driven by design and innovation, will build on the creative and project-based offers Sid Lee Paris delivers to their clients.
A hybrid agency specialized in strategic consulting, design, and innovative project management, Haigo draws on user research, design, and Agile methodology to transform their clients' presence and impact.
Following the acquisition of media and event agency, YARD, in 2017, this new alliance with Haigo seamlessly integrates into Sid Lee's strategy, which capitalizes on their collaborators' wide-ranging, yet complimentary, fields of expertise.
By joining forces with Haigo, Sid Lee looks forward to expanding their value chain and overall offer: strategy, innovation, storytelling, and production, and to further respond to the needs of their current and future clients.
Johan Delpuech, President of Sid Lee Paris stated: "By combining a design approach with user research, Haigo identifies real client-facing problems and addresses them through innovative initiatives. This acquisition allows us to strengthen our offer and accompany our clients in all aspects of their innovative projects: from strategy to production, communication to storytelling."
Sylvain Thirache, Chairman & Executive Creative Director of Sid Lee Paris added: "We're very pleased to welcome Haigo to Sid Lee. Their experience in user research and behavioral studies makes it even easier for us to imagine the multi-platform products and services that will have a prominent presence in the near future. This fits perfectly within Sid Lee's breakthrough DNA, which applies creativity to brands to help them form a closer relationship with their communities."
Haigo, whose past and current clients include AXA, EDF, LVMH, Société Générale, Orange, RATP, Salomon and Thales, has thirty employees based in Paris and operates on a management model that enables it to be as close as possible to its clients.
Commenting on the acquisition, Haigo co-founder Guewen Loussouarn expressed: "We're pleased to join Sid Lee and continue to grow Haigo. This merger enables us to support our clients in new territories and to better promote the products and services we help them create. It also opens up new perspectives for our teams, whose development is at the heart of our corporate projects."