TAG – Business in the digital era: Three things to know as a retailer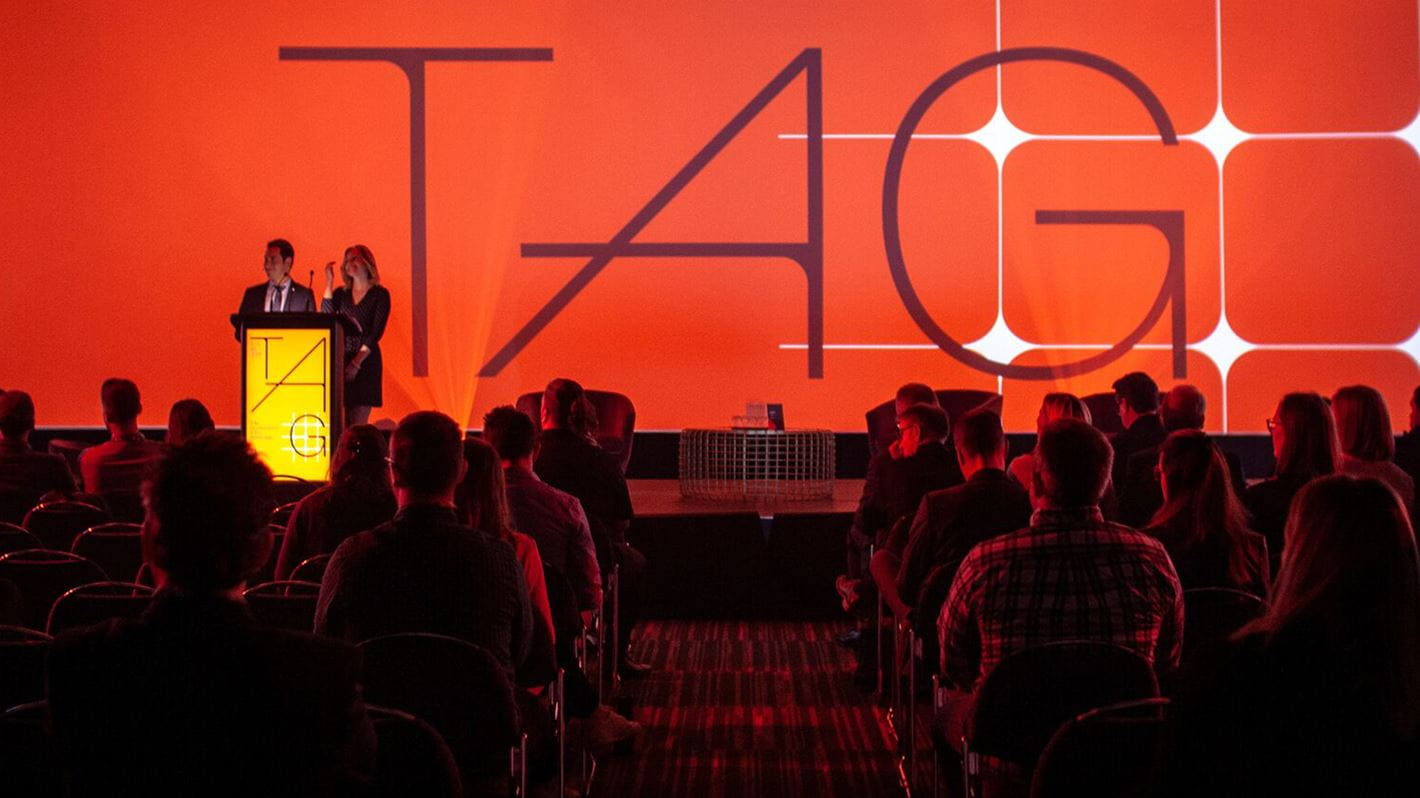 The "TAG – Le commerce à l'ère numérique" event was presented in a brand-new format for its 2019 edition at the Palais des congrès de Montréal. Different panels, conferences and workshops took place over two days to deliver high-quality content and tangible solutions to all attendees.

TAG enables quick yet significant discussions and connections, kind of like the game of tag. It's also a word used to identify someone or something as belonging to a group or a brand, as in "hashtag" or "tagging" someone on social media. This was Sid Lee's mindset of collaboration when they decided to engage a conversation with the various leaders and members of online business by participating as event partner with the Conseil québécois du commerce de détail (CQCD).

Here are three of the several key takeaways for the retailers facing growing challenges:

01 - Personalizing your offering with the information available on your platforms
Consumers leave a trail of their online interactions on companies' various platforms, and it is beneficial – not to mention lucrative – to use this information to offer customers service that's more personalized. In fact, Boston Consulting Group has shown that personalizing a marketing strategy is linked to a 6-10% increase in revenues compared to mass marketing. For example, Jocelyn Callier, Vice President, Data Science and Analytics at Relation1, mentions that artificial intelligence is an excellent tool for personifying your service, as long as it is done in stages. First of all, it allows you to recognize your customers and pick out their characteristics. It also allows you to communicate with customers accurately and quickly depending on where they are in the consumer cycle. Finally, it allows you to anticipate consumer behaviours and create cause-and-effect chains between a platform and an individual. In short, A.I. creates a link between the individual and the platform by humanizing the sales process.

02 - Business owners must focus on the speed and ease of their operations
In the digital era, retail customers have ever-growing expectations of quick and pleasant service. While this may seem like a challenge, brands must capitalize on these standards and align their business strategy with people's expectations. For example, Kamyar Asadibeiky, CEO and founder of Machool Technologies, mentioned in his "Grow your business with an impactful shipping strategy" conference that approximately 77% of polled individuals have canceled an order due to unsatisfactory shipping options. Different options were presented in this particular example, like the use of several delivery companies, a shipping promotion or a more optimal buying process. When it comes to online business, it is crucial for the buying process to be a priority on equal footing with the product being sold.

03 - Unreasonable consumers and disillusioned companies
Online business keeps elevating the standards for retailers who must now compete with major players like Amazon. Client experience is therefore a determining factor when it comes to customer loyalty. As Martin Gauthier mentions in his article "Today's consumers are unreasonable," the problem is that while 80% of firms believe they deliver a superior experience to customers, only 8% of their customers agree. During his "Trouver son hook" conference, Christian Quenneville, EVP, Brand Growth and Innovation at Sid Lee, shared some advice on breaking into a market where investments are increasingly important at a time when marketing budgets remain stable. He believes that you first need to map, then evaluate the consumer journey by establishing how performance and satisfaction will be measured. You then have to prioritize the best and the worst parts of the customer journey in order to turn the experience into something that's better aligned with the brand. Brands need to use what they do well even more if they want to improve the areas that require more attention.
White Paper: Website performance — Have you thought of everything