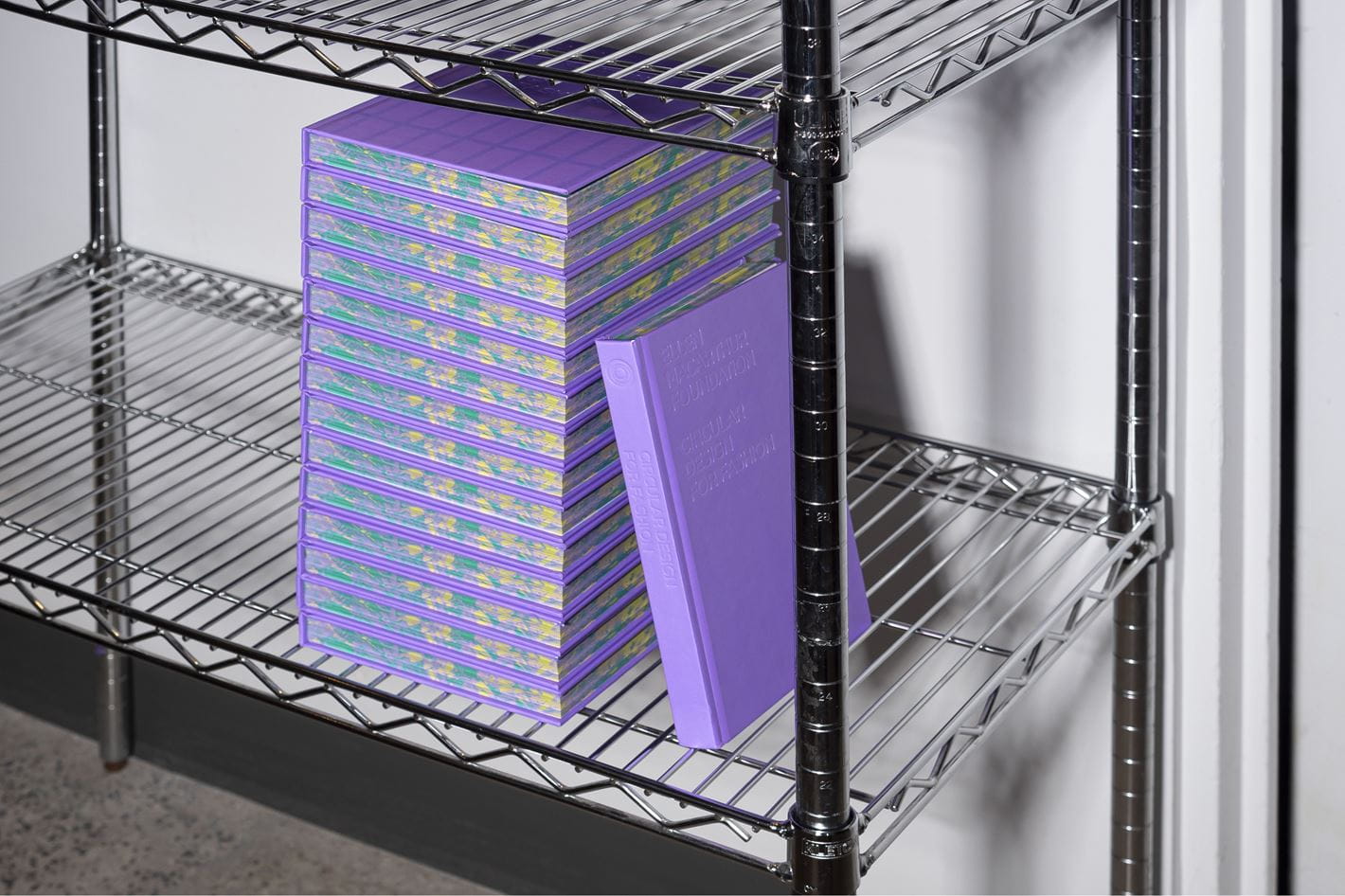 Circular Design for Fashion
The Ellen MacArthur Foundation
Today, 87% of the materials used to make clothes end up in landfills. Textile mills generate 1/5th of the world's industrial water pollution. Less than 1% of textiles are recycled into new clothes.
Designers of all kinds share the responsibility to prioritize sustainability in our work, including fashion. As leading authorities on circular design practices, our partners
The Ellen MacArthur Foundation
have made it their mission to create a system where waste is eliminated, resources are circulated, and nature is regenerated.
In this pursuit, they commissioned us and renowned designers from around the globe to co-create Circular Design for Fashion: the ultimate guidebook for reimagining the fashion industry.
Making art from solutions
EMF came to us with a text. A collaboration of more than 80 circular design practitioners; big brands, independent labels, fashion designers, fabricants, and resale specialists from all over the world. Our work was to integrate their solutions and collaborations into something beautiful and tactile.

The design of the book was inspired by sewing stitches, patterns and symbols related to the world of couture. Each section was designed to reflect a unique fashion collection. EMF's brand colours each represent a facet of their project; from purple for fashion to yellow for design.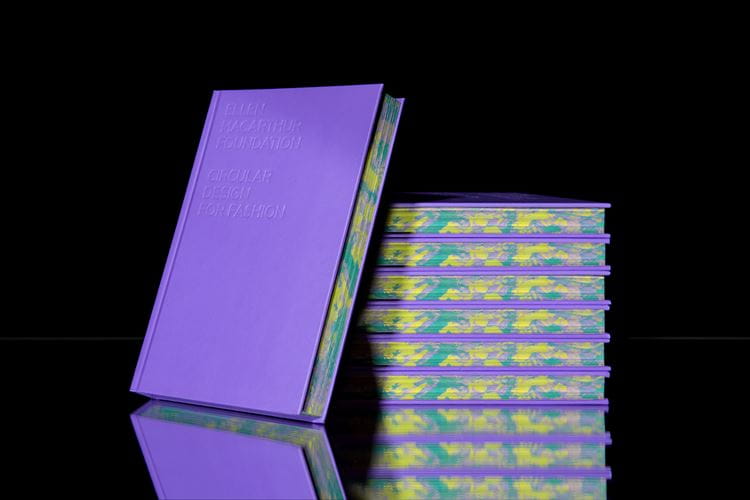 "We chose to deboss type on the cover in order to evoke a minimal footprint," explains Marie-Elaine Benoit, Design Director. "We also opted for a smaller-sized book to ensure it could fit in a briefcase for travel. We wanted this to be something that designers could carry with them and reference—a Bible, of sorts."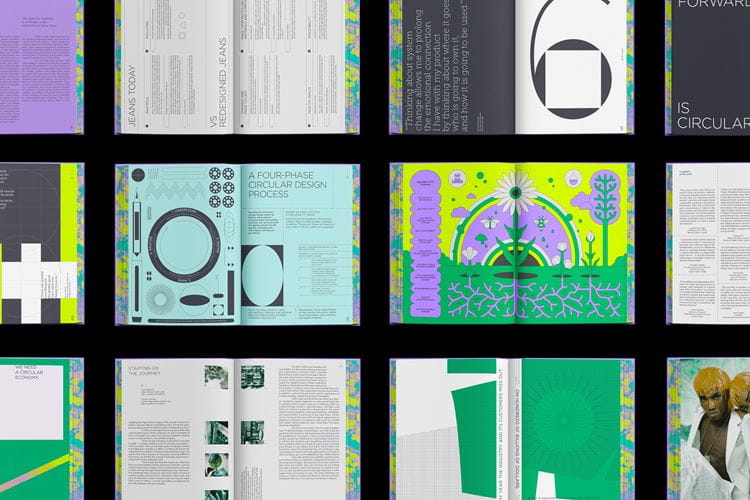 The production of the book held true to its principles. By pairing with sustainable printing organization Seacourt, it was generated with 100% recycled materials, created no paper waste, utilized waterless printing technology, and was powered entirely by renewable energy.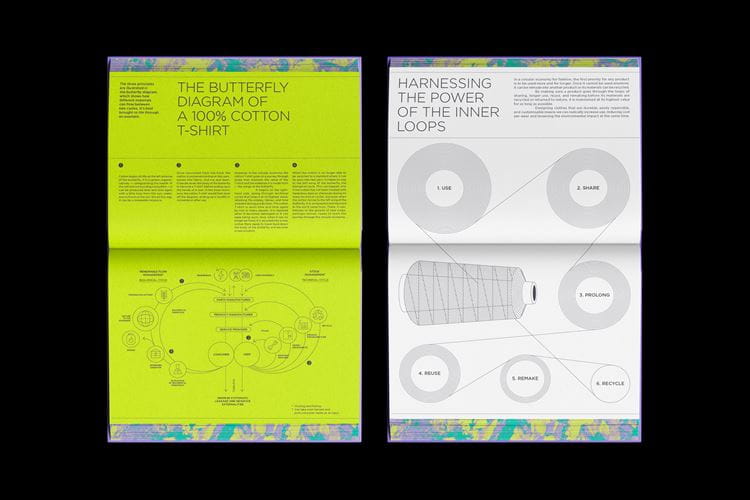 How it circulated
Circular Design for Fashion reached and inspired some of the most influential names in the fashion community. It's been mentioned by Vogue, Dezeen, Orange Culture, Bethany Williams, Christopher Raeburn, Joe Ando, and more. The work was awarded a Bronze Lion from the Cannes Lions Festival in the Communication Design category, a Gold Pencil from The One Show in Editorial & Book Design, and a Wooden Pencil from the D&AD Awards in the Catalogs & Brochures.