Making her mark: Marie-Elaine Benoit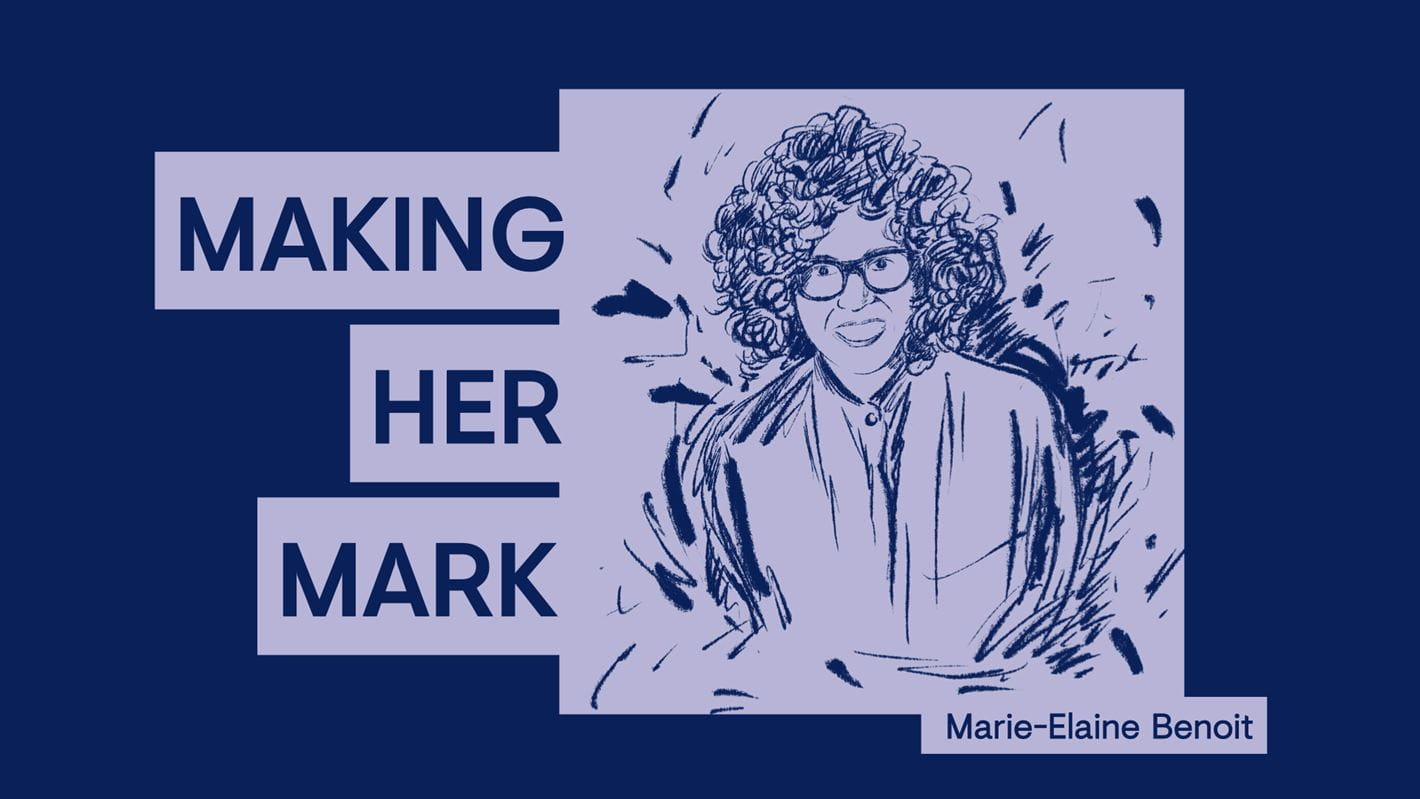 To highlight the contributions of women who innovate every day and dare to break the rules, here's the first article of a portrait series on some of our inspiring creative leaders.
Art and design have always been a part of Creative Director Marie-Elaine Benoit's life. "As a child, it almost felt like I was put on this earth to draw, paint and create." She turned this passion into a career that inspires her on a daily basis as she explores design and defies expectations.
Dreaming of a career in illustration, some key figures at the beginning of her studies led to her exploring pure design as well as typography at UQAM's school of design. It sparked within her the will to push the boundaries and take creation to another level through innovative ideas.
She saw the exhibit À l'abri des arbres by the art collective BGL three times, and it changed her life. It truly taught her how to take over a space and lead people through an experience.