SXSW 2023: Sid Lee and for Tomorrow win Innovation Award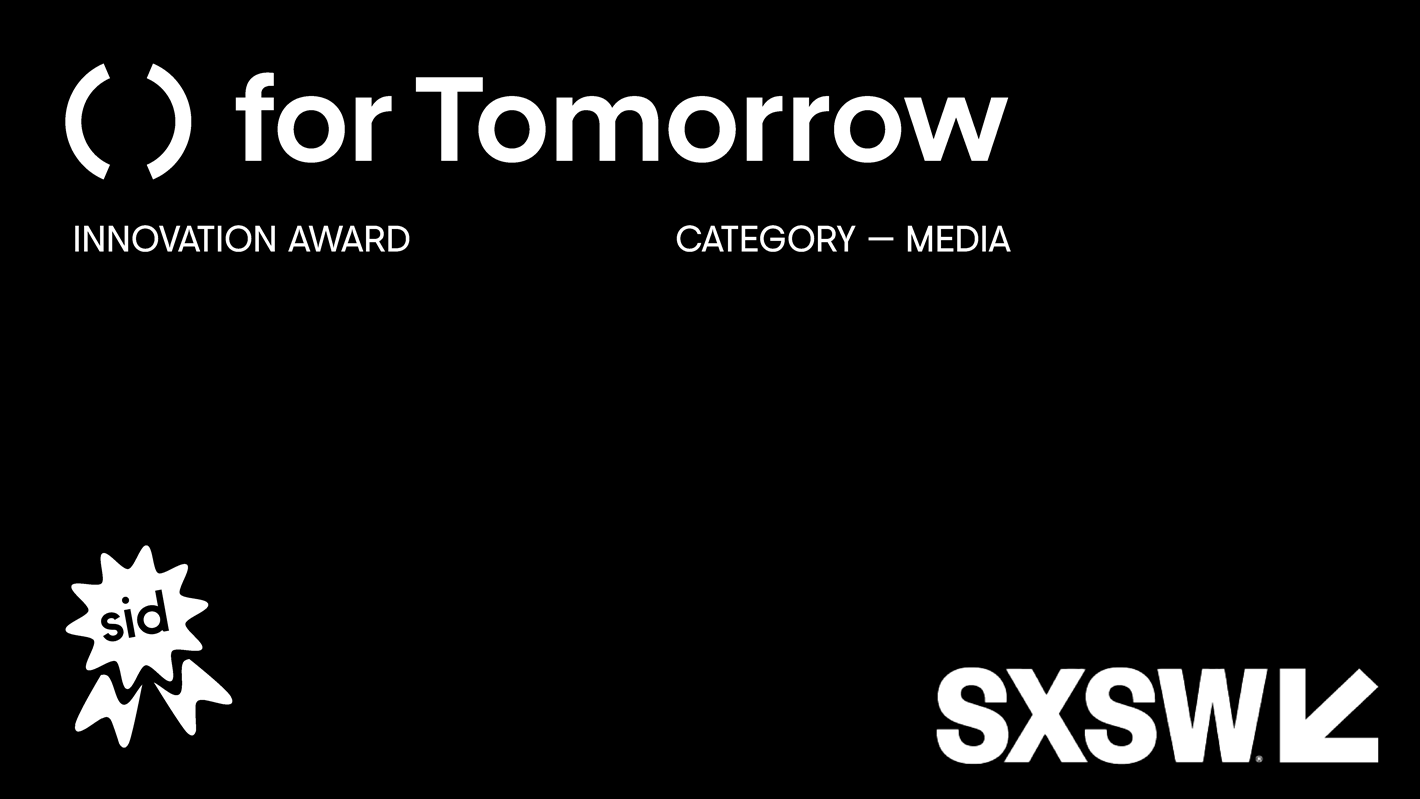 For creative and tech-driven fields, South by Southwest (SXSW) is an event unlike any other. It's where a community of global innovators gathers to discuss film, music, and of course, innovation, which Sid Lee is no stranger to.

For the 25th edition of its Innovation Awards, SXSW selected for Tomorrow, a project powered by Hyundai Motors and the United Nations Development Programme (UNDP), as the overall winner of its MEDIA category.

This recognition is a testament to for Tomorrow's unique and innovative approach to sustainability. Created by our community for all communities, the platform connects innovators working to develop concrete solutions to the long-standing development issues in their communities, such as access to clean water and social justice.

It all began in 2019 when Hyundai decided it was time to assert their commitment to global sustainable development. In an effort to push the envelope and bring this commitment to life, Sid Lee proposed partnering with the best possible ally: the United Nations Development Programme. From this unique partnership, for Tomorrow's digital platform was born; a place where the world's innovators can come together and share sustainable solutions to the development problems they face.

From the very beginning, the platform has used storytelling to share and amplify the crucial work being done by its innovators. On top of establishing a strong social media presence, for Tomorrow launched a 72-minute documentary produced entirely during the pandemic. The film follows the inspiring journeys of three innovators as they work against the odds to bring their projects to life. The film is narrated by actor Daisy Ridley, and was promoted by BTS, Hyundai's global brand ambassadors.

Since its launch at the United Nations General Assembly in September 2022, the documentary has been featured in dozens of film festivals around the world and has been seen by millions of people. The documentary is now available to stream on Amazon Prime and on YouTube.

To (re)discover this inspiring project, click here.