Cause it Matters - Spotlight on Sustainability: Permaculture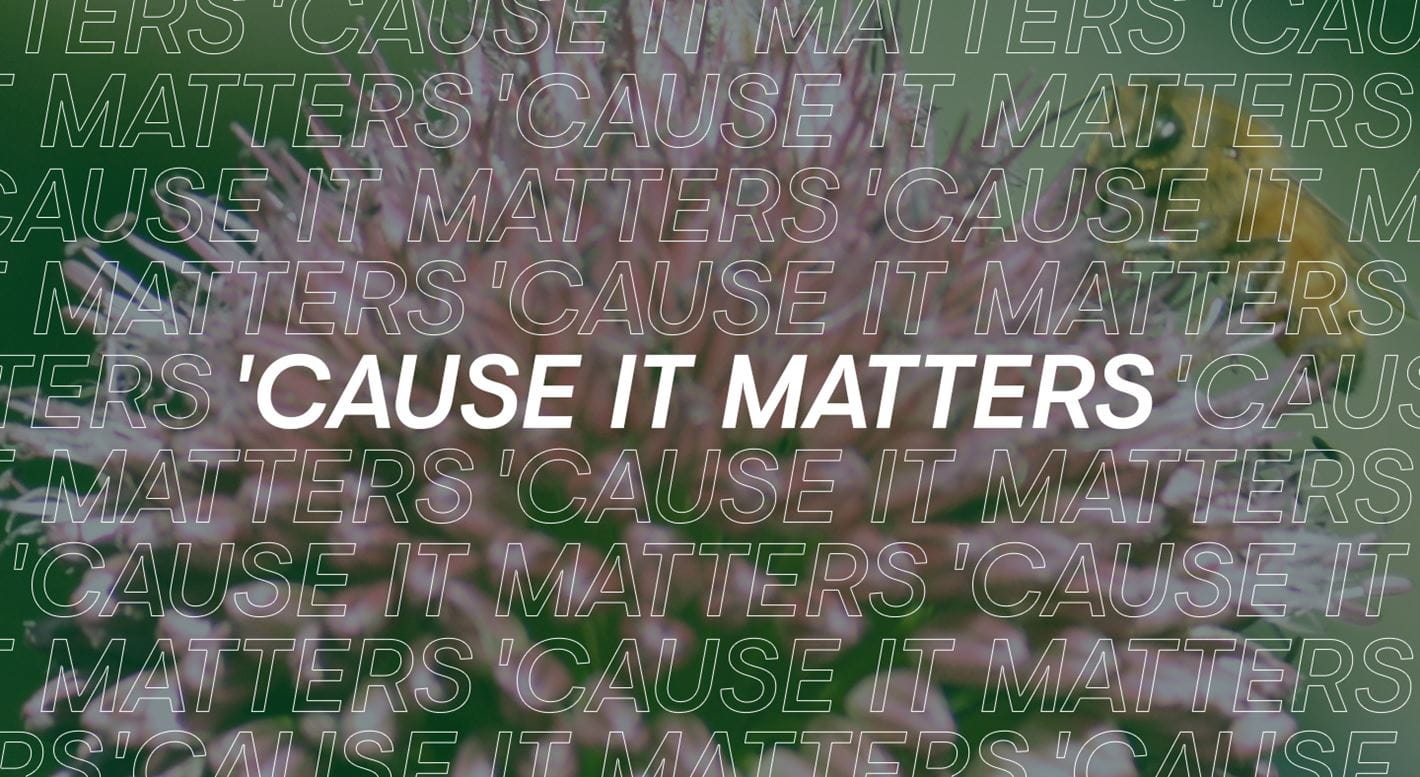 It's easy to feel disempowered when it comes to climate change. Many of us leave the news cycle or balmy autumn weather with the same sentiment: What am I supposed to do? What can I do?
Jonas Land, our Senior Production Designer in Seattle, thinks you should plant an organic garden.
Down the rabbit (dropping) hole
Jonas spent his early childhood in Cape Cod, Massachusetts, where he and his parents lived alongside an "abnormally" large garden. His mother dug up most of their lawn and replaced it with herbs, vegetables, and a wild ensemble of anything she saw fit. "I thought we had pet rabbits," he recalls, "but they weren't our pets. They were just there to fertilize the garden."
When the family later moved to a tiny apartment in Boston, his mother wasn't dissuaded—she dug up an alleyway of trash next to the park across from their house and proceeded to garden there. This a central theme in Jonas's story: the ability to take stock of one's environment and work with it, rather than against it. It followed him to his 30-square-foot balcony in New York City where he and his soon-to-be wife grew tomatoes and, eventually, to the pesticide-free garden he maintains today in Seattle.
A little island of respite
Despite his upbringing, Jonas insists his garden was unintentional. "We had grass, like everyone else. When I mowed it, I would think, 'Why am I doing this? This serves no purpose.' So I replaced the grass with an herb garden so we could cook with fresh ingredients. Then I noticed that in the fall, when all the fennel seeds would scatter, the garden would fill with massive flocks of birds."
As his neighbourhood grew denser and denser, and his neighbour's yards were covered in concrete patios and walkways, he realized he'd unintentionally created an oasis for the birds. That was when it all clicked: he and his family had become stewards of their land and a part of, not separate from, this small ecosystem. They began planting native species for critters and plants favoured by migratory birds.
Be a steward of your space
Lots of us are city folk. The good news is that you don't need a huge chunk of land to become a part of your local ecosystem; a balcony is more than enough. Here are some of Jonas's no-nonsense recommendations for gardening in small urban spaces:
1. Choose crops that grow vertically, not horizontally, to make the most of the space. Tomatoes, salad greens, fresh herbs, kale, and strawberries are all excellent choices.
2. Crisp autumn? No problem. Grow kale or leafy greens upside-down glass bottles. The bottles will act as miniature greenhouses and keep your veggies growing long after the first frost. You can also lay a sheet of plastic, or even a garbage bag, over your plants to protect them from the cold.
3. Avoid pesticides. There are so many natural and creative ways to keep pests away. Have slugs? Roast some eggshells in the oven and scatter them in circles around your plants to keep slugs at bay.
Finding calm in the storm
Jonas's son is 21 and studying agriculture. He, too, experiences anxiety about the climate and our future on the planet. Here's what Jonas advises when faced with these feelings:
"Ground yourself in whatever nature you're near. It doesn't have to be an arboretum or a forest. You can find peace in the strangest spots, like a weed growing through a crack in the pavement."
"These are huge issues that need to be addressed globally and systemically. But we have agency when it comes to our relationship to the land. So that's where the little tweaks come in. Try to seek out nature and observe it. When we're calm, we can find innovative solutions to complex problems."