The results are in: What belonging means to Gen Z and Millennials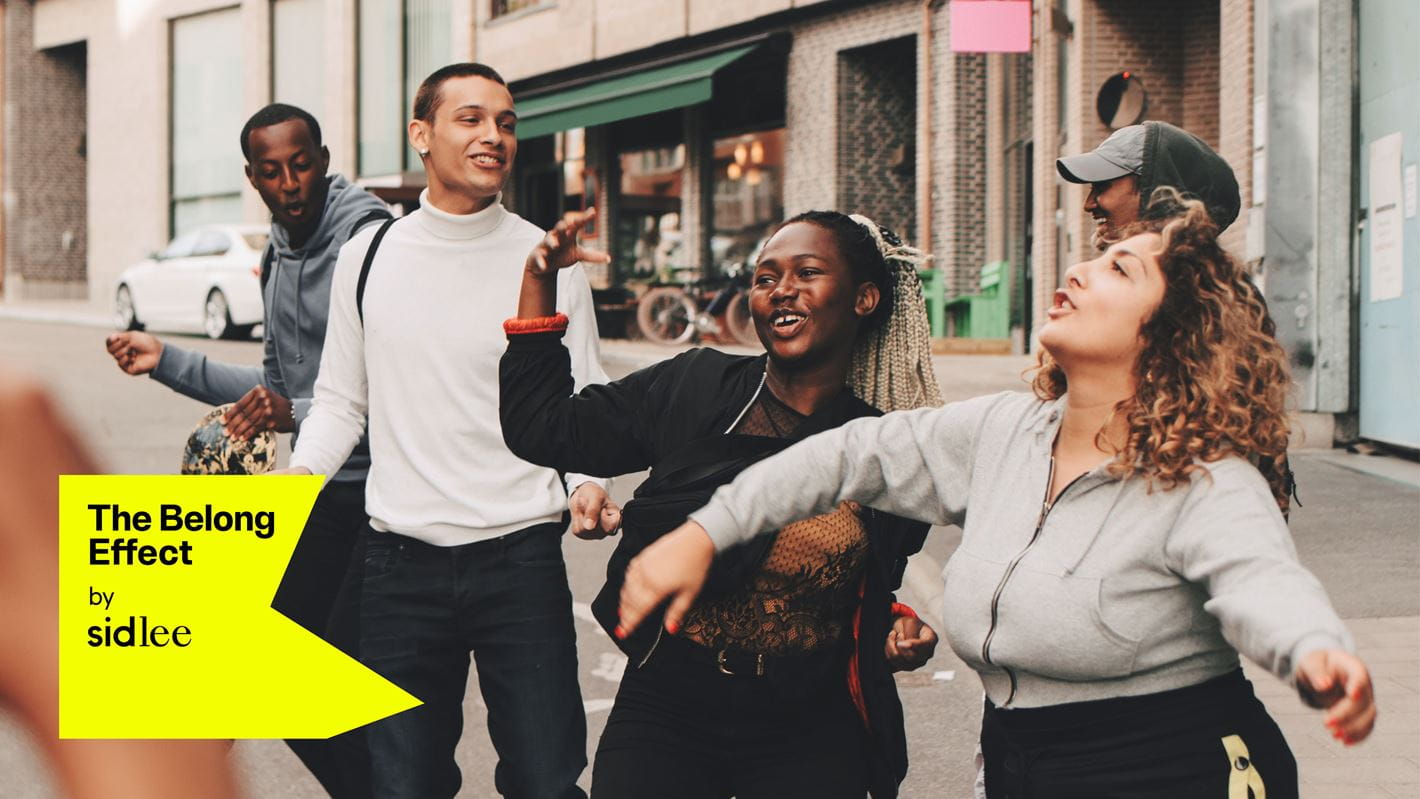 After two years of preliminary research and a survey of 8,000 Gen Z and millennials across the UK, US, Canada, and France, The Belong Effect's annual report is here. Here's what the research set out to do:

— Evaluate and refine our understanding of what makes a strong community
—Assess whether the pandemic has altered the role communities play in the lives of the sample
— Assess and refine findings based on different types of communities (family, values, lifestyle, work and interests)
— Determine how brands can engage with and influence communities
Let's dive into some of the findings.
The end of local barriers
For most of history, communities have been geographically dependent, meaning they were made up of and limited to people who lived near each other. Now that's changed. The report's data concluded that in 2021 we're all mostly connected on digital realms; 82% of those surveyed said that they rely on social media to connect to their most important communities. But what does that mean for brands? Fewer barriers and more opportunities.
Family comes…second?
Surprisingly, values-based communities outperform Gen Z and millennials' families when it comes to feeling cared for and easing loneliness. 94% of participants reported values-based communities supporting their emotions with entertainment, inspiration and joy. Values-based communities are based on hobbies, spiritual or political beliefs that the surveyed people identify with. Brands like Nike, which got involved with Black Lives Matter last year, are leading the charge on associating with values-based communities.
The potential is in values
Despite this opportunity, brands have typically aimed to attach themselves to interest-based communities, like sports. But the landscape is crowded, and connections are shallow; interest-based communities have a low sense of unity, and members are the least likely of all community types to mobilize for affiliated brands.
Values-based communities, on the other hand, are an untapped market. Only 36% of them have brands attached, and 75% of their members are willing to engage and mobilize for their beliefs.
We don't own communities
Brands can serve as catalysts for action by pivoting from ownership to participation. As Bertrand Cesvet said in the LinkedIn live that accompanied the report's release: "Remember, it's not about you." To benefit from natural network effects (and they are powerful – 90% of those surveyed said they actively try to recruit outside members) you need to be transparent and open to amplifying the group's identity rather than imposing on it. An example of a brand that does this well is Patagonia, which recently launched a platform to allow users to volunteer their skills and time, learn about events and donate money to local causes. People who feel like they belong to the community also feel like they belong to the brand.
These intriguing results are just the tip of the research's iceberg. To view all the data on how Gen Z and millennial behaviour can drive business growth, download the full report here.