Touchdown! We have two new Dos Equis commercials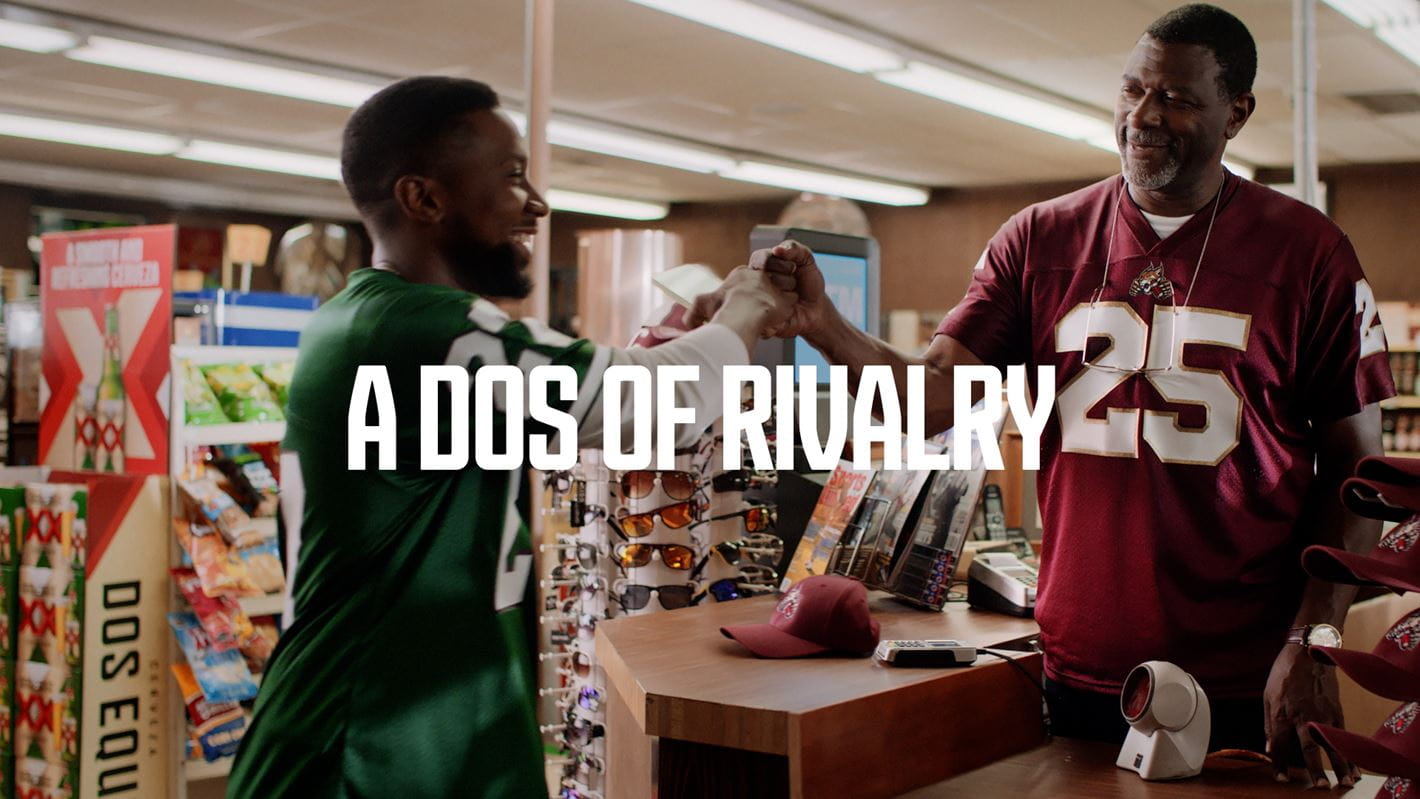 At Sid Lee, we like sports. So it's safe to say we're pretty thrilled about the launch of a new series of television and digital commercials with
Dos Equis
, centered around the upcoming college football season. The campaign kicks off in the US on August 30th with national television spots and will be brought to life across social media, digital activations, retail, and out-of-home advertising throughout the Fall.
"We are delighted to be continuing our brand work for Dos Equis with the launch of the College Football commercials," said
Cam Levin
, our Chief Creative Officer in the US. "We're huge sports fanatics at Sid Lee and had a ton of fun finding fresh perspectives on the game, which is no mean feat. The quick-wittedness should get a laugh out of sports fans and non-sports fans alike, emphasizing the playful nature of the newly established Dos Equis campaign idea, "A Dos of XX."
An ode to the age-old rivalries in college football, each piece of work puts a hilarious twist on the joyful highs and lows of experiences throughout the sporting season, from buying beer from a rival fan or a playful "Dos of payback"' when your team finally wins.
To learn more about the campaign, read the articles on
The Drum
and
Adweek
.