H&M's story of colour, science, and the climate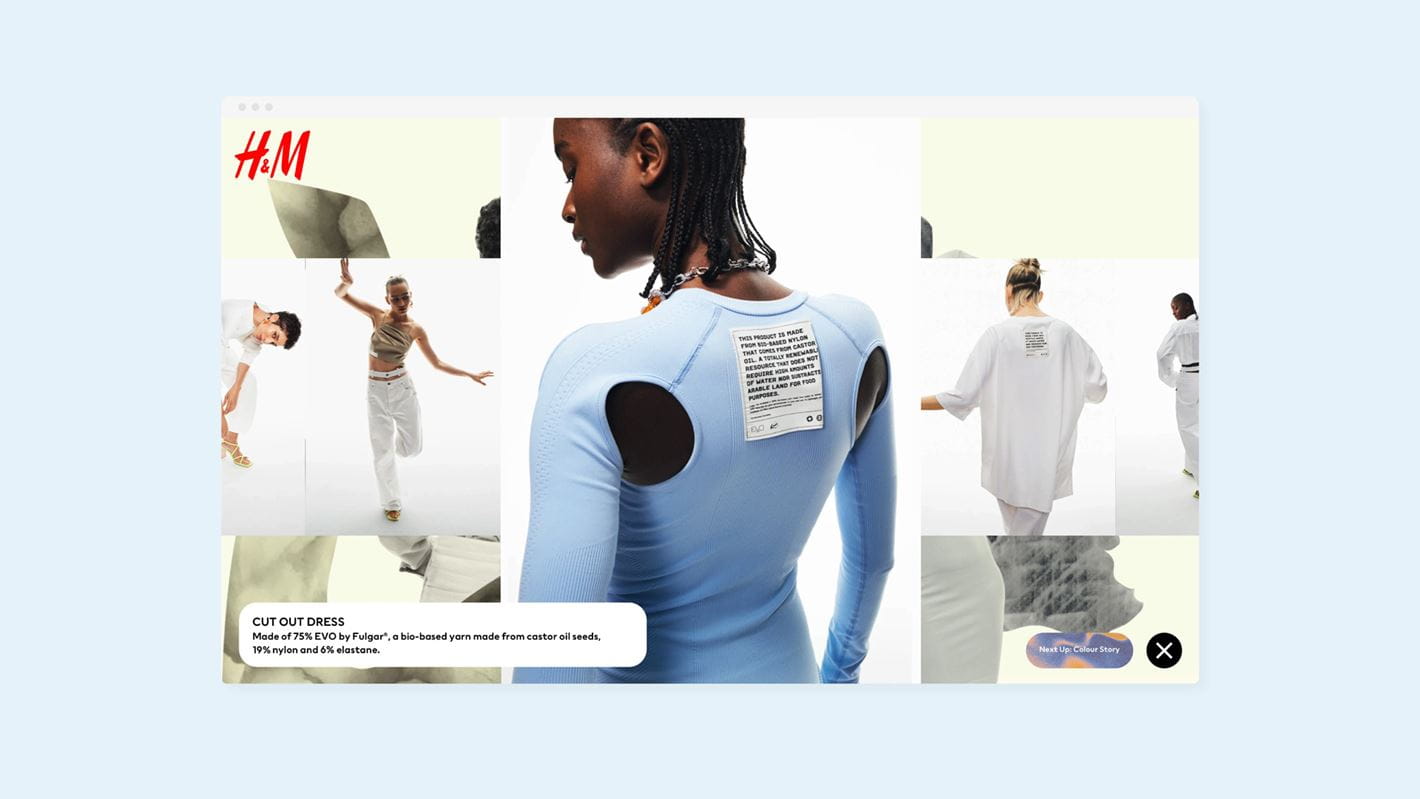 In alignment with H&M's goal to be climate positive by 2040, our Paris office worked with Convoy studio to launch a digital platform for H&M's Innovation Stories, a series of style collections that use sustainable materials and cutting-edge ecofriendly production practices.
The clothes
Colour Story and Science Story were made from a variety of unconventional and eco-friendly materials. For Science Story, the designers and scientists worked with sea glass, discarded fishing nets, oilseed hemp harvest leftovers, and recycled acrylic. Colour Story's focus is on dyes; according to a "closed loop" method, the designers used only natural materials like berries and bark to construct the pieces.
The channels of interest
Our first step was producing a vibrant digital platform alongside Parisian artist Alex Jamet to showcase the designs. Colour Story was the first drop on the platform, and it won't be the last—more are en route to production. The collection debuted in France, Portugal, Italy, and Turkey.
We paired the platform launch with two Instagram filters, one of paint stains, the other a halo of sea glass. Lastly, we sent out influencer boxes to 50 people with powerful social reach. The boxes contained Whole Collective kits with instructions on how to create and dye with natural materials. After the campaign, the Colour collection sold out in a day.
We wanted to show sustainable fashion for what it is: an evocative and beautiful practice for the earth and its workers. And hopefully, one with a bright future.