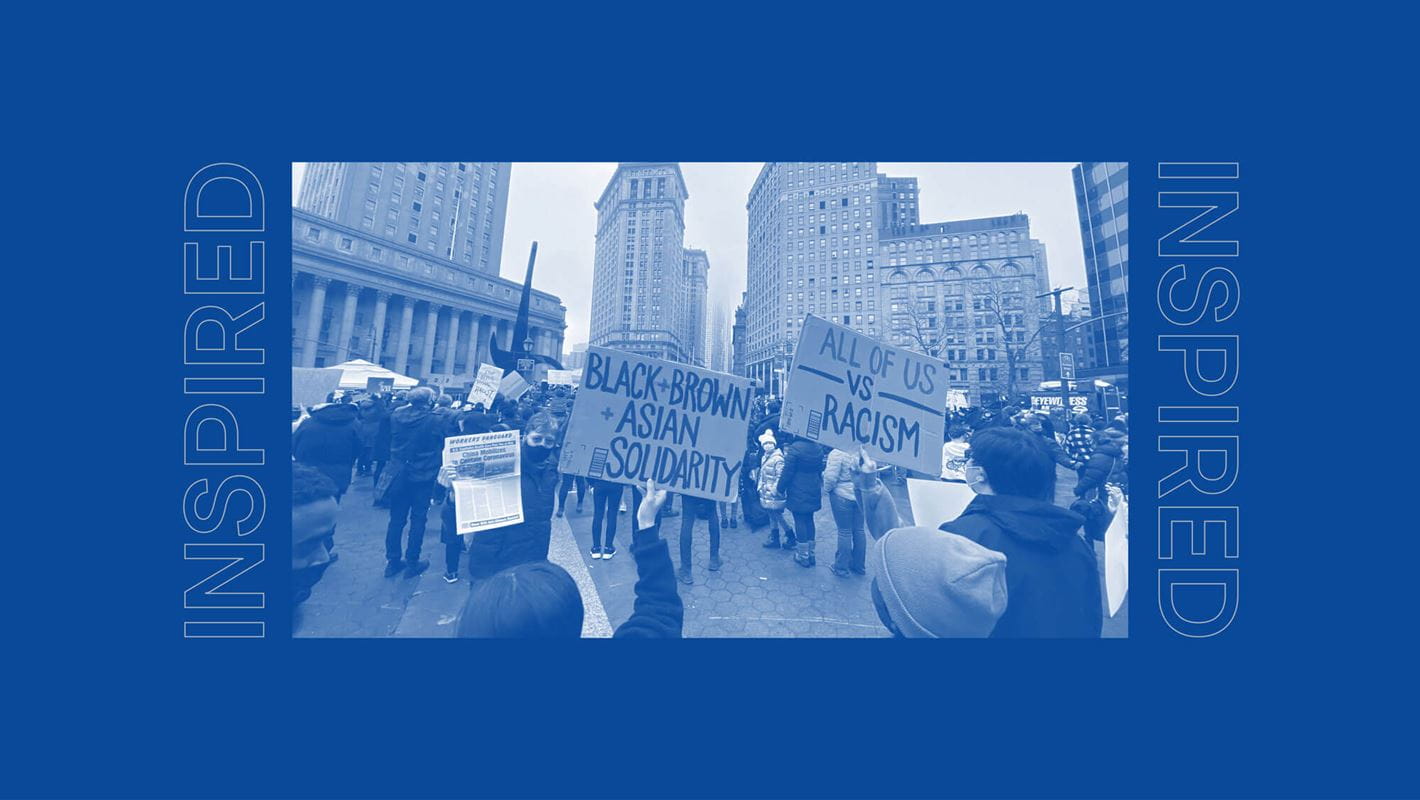 We've been scouring the world with open eyes and ears to bring you sparks of inspiration. Here's what Eric Molina, our Los Angeles office Creative Director, is inspired by.
After three years of living abroad, I moved back to New York City with my family in August of last year. In many ways, we came back to a different world than the one we had left. In the midst of COVID, we were greeted by what felt less like a country and more like a powder keg: it seemed like we had entered a two-step loop of egregious violence and desperate, screaming protests.
What has inspired me most since this homecoming is the feeling of community I've found in this City. I'm sad to say that I've been to more than one anti-violence rally as part of the AAPI Community. But I've been struck by the number of activists, photographers, artists, and creatives who attend these, moved by any number of motivations or emotions. They come out of grief, anger, or despair. They're looking for a venue for commiserating, uplifting, inspiring, and everything in between. The fact that so many complex emotions all coming from a place of violence can actually create beauty is astounding.
I've met photographers who make it their mission to amplify voices who don't have access a microphone. I've been inspired by artists who do what they do best—make art—all in the name of helping and healing. I'm struck by the fearlessness and vulnerability of artists who instinctively want to make things better. It makes me want to do better.