Our US creative team is growing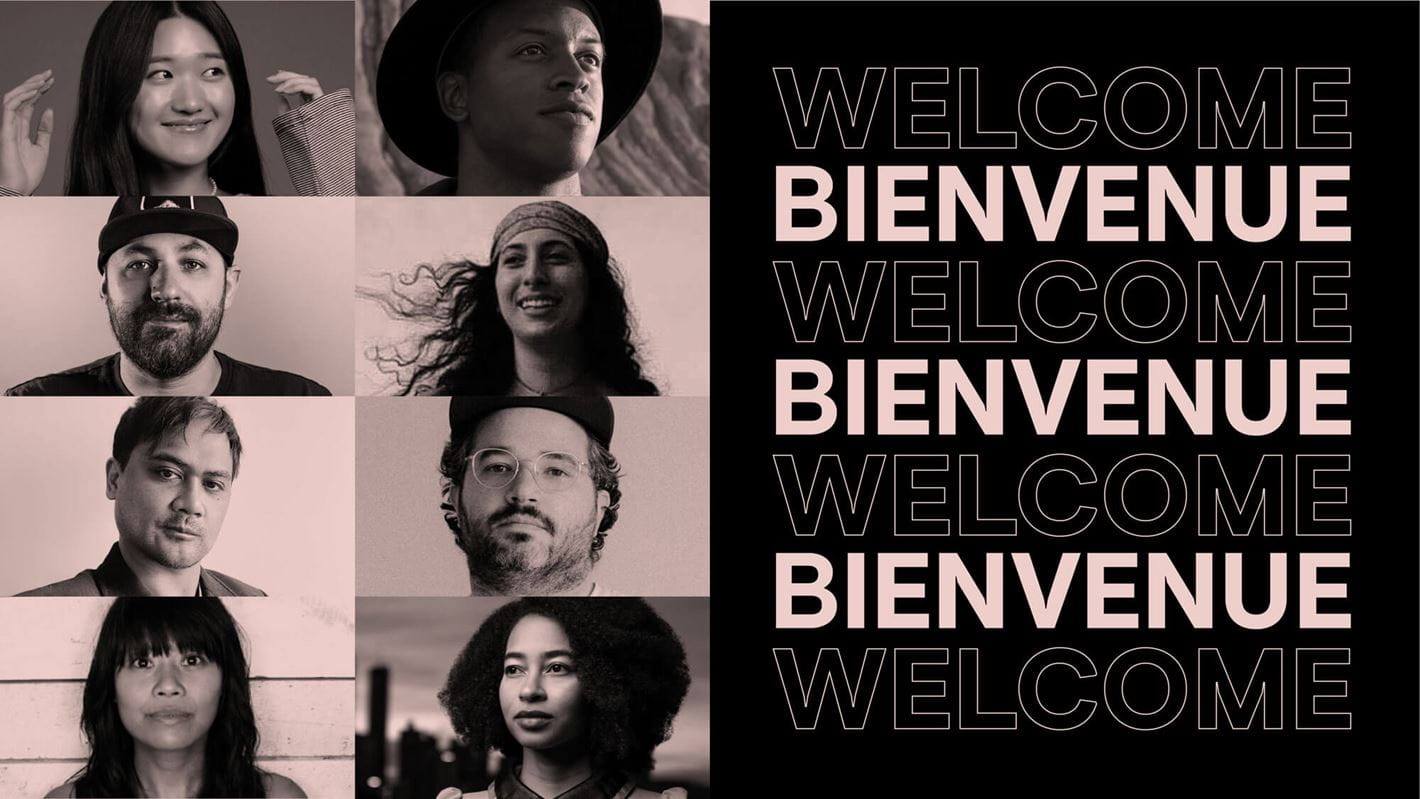 We are thrilled to welcome Christina de la Cruz, Eric Molina, Juan Davila Morris, and Francisco Rojas as Creative Directors to our ranks. We continue to shape our company for the future and add broader perspectives to our roster with a total of eight new creatives in the Los Angeles office. The new additions will work on clients in the United States during a time of growth in the region with the recent wins of Dos Equis, Sanofi Consumer Healthcare, and Schwan's, to name a few.
From our inception, we have built a reputation around bold work that switches up the status quo by breaking a rule or two. With eight new appointments, we are extending our capabilities to shape culture with breakthrough creative solutions.
Christina and Eric come to us as a dynamic Creative Director team. The two have successfully worked together in several different agencies, companies, and even across multiple time zones. They share a creative vision inspired by lived experiences, travel, diversity in thought and cultures, dedication to craft, and making a daily effort to have fun. Their previous clients include Apple, Nike, IMAX, D'Addario, Volvo, Airbnb, Facebook, TikTok, and many more, with recognition and awards from Cannes, The One Show, Clio Awards, among others. They're looking forward to building a team that reflects and celebrates different cultures, interests, and passions while creating work that is both resonant and important. If you want to learn more about Christina, make sure to dive into our Making Her Mark article which portraits this inspiring creative leader.
Juan and Francisco join us from David & Goliath. Their work spans markets and countries and includes campaigns for Miller Lite's Cantroller™, Second Chances for Donate Life, Yours for the Making for KitchenAid, and Coca-Cola's Taxi of Movement. The duo has received recognition from Cannes Lions, D&AD Awards, The One Show, New York Festivals, and Clio Awards for their acclaimed work. Both Juan and Francisco view creativity as more than advertising. They immerse themselves into the client's brand and adopt the founder's mindset. It is a natural step in their process, and they delight in creative problem-solving. The pair plays to each other's strengths to create a solid unit and is thrilled to exercise those principles to further enrich the Sid Lee as One ethos.
Greg Plater, Art Director, and Victoria Bonhomme, Copywriter, share the values of creating impactful work that pushes how storytelling and culture interact. As a Black Creative Team, they understand the significance of their perspective and how important it is to inspire the next generation of marginalized creatives, and how they can help Sid Lee shape the future. Although Greg and Victoria are new to the industry, their unique backgrounds greatly influence their creative style. Greg played professional basketball overseas, traveled to over twenty countries, and lived on several continents. Before joining the Sid Lee team, he worked for several award-winning tech startups, including Omada Health, KeepTruckin, and Palm. Victoria graduated pre-med and then decided to pursue photography. She attended advertising school and worked for brands including Popeye's, Tim Hortons, and Coca-Cola. Greg and Victoria are committed to creating globally informed work soaked in culture that drives change.
Gaeun Oh, Art Director, and Christian Ianniello, Copywriter, merge their unique and wildly different perspectives as one energetic and culturally curious creative team. Gaeun is an artist at heart with an eye for making things come to life. She uses her fine art background from the School of Visual Arts and her passion as a Creative Director in the fashion space with her strategic and conceptual art direction. Christian comes from a journalism and poetry background, writing for publications such as SoapBox Editorial. She combines her appreciation for words, poetry, and storytelling to craft compelling copy. They come from Havas, New York, where they worked across various disciplines— from TV to out-of-home — for clients such as Keurig, Green Mountain Coffee Roasters, and Rite Aid. They most recently completed a campaign featuring the musically talented comedians James Corden and Reggie Watts. Together, they hope to cut through the clutter with ideas that bring out the weird, honest, and humanness in everyone and everything.

To read more about our growing creative team, check out the article in MediaPost and SHOOTonline.