Throwback — Samsung Galaxy S6 launch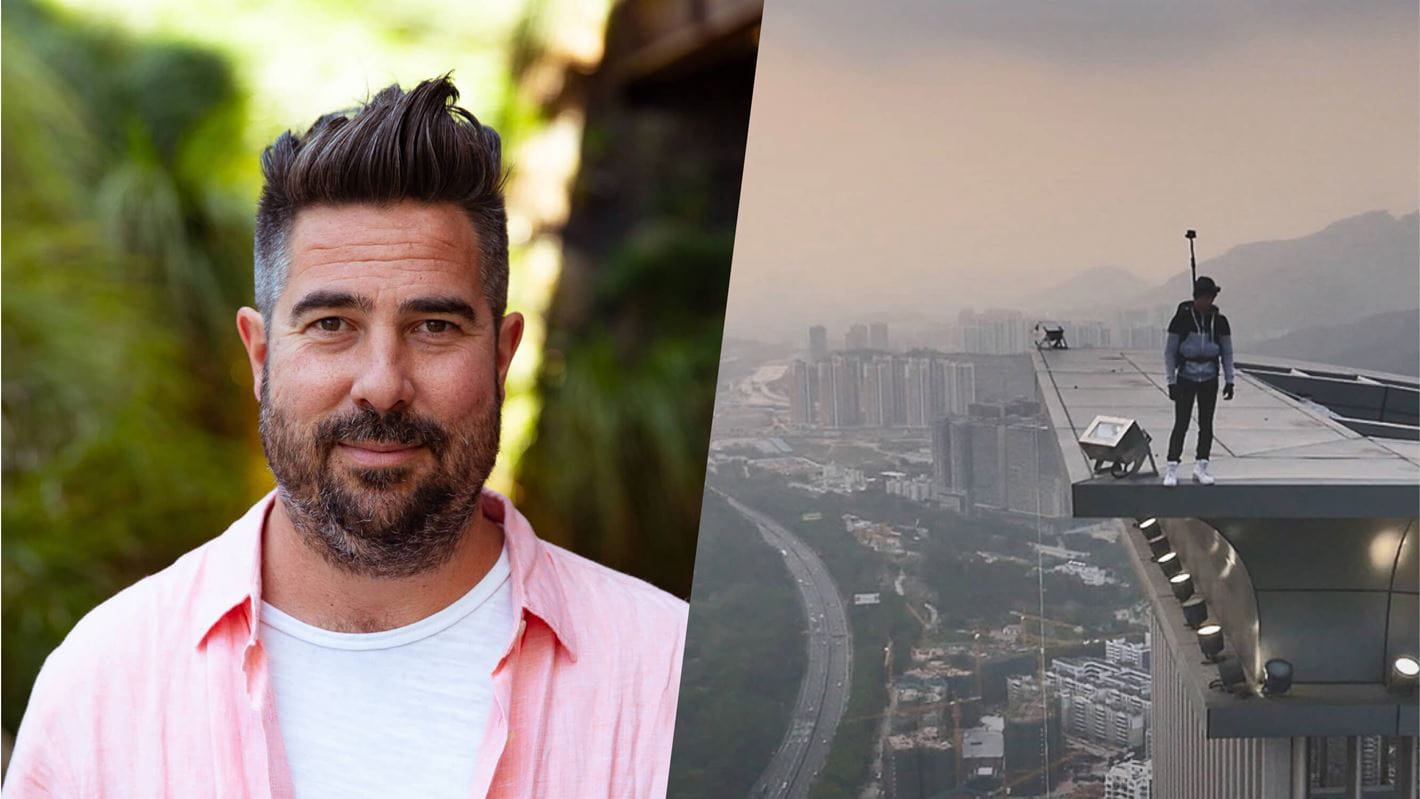 As told by Sid Lee Managing Partner Nicolas Van Erum
The year was 2015, and the project: the digital launch of the Samsung Galaxy S6, the first ever Samsung gig for Sid Lee. A nimble team of six set out across the globe to capture crazy people doing amazing things. Managing partner Nico Van Erum was part of that team; these are his recollections.
What was the brief?
To launch the Samsung Galaxy S6 on digital platforms globally, everywhere outside the U.S. It was our first ever Samsung project and it was a big, big big one. Super ambitious! We wanted to make an epic visualization of the phone's new features — in terms of style, charging speed and camera quality — and create an amazing digital experience that had a physical dimension too. So we embarked on this mad production that took us all over the world on a bunch of adventures.
What was the stroke of genius?
Well, we needed to do something that had never been thought of before. So we set out to find people who embodied innovation in the same way that the phone did. We chose video installation artist Marco Brambilla to represent style, and Jetman — recognized as one of the fastest humans in the air – for speed. For the camera we chose a pair of rooftoppers, to show how the phone could take pictures form a unique point of view — but that's when things got complicated.
Can you describe the experience?
We were a team of six people from Sid Lee, and we were going from one place to the next to the next, from Dubai to Shenzhen to Barcelona, because the campaign was unfolding live on digital — we were filming, packaging, releasing as we were going. All the while we had another team going day by day in Asia and across Europe in different cities, capturing tons of content on the fly to bring visibility to the new product launch. But I digress.
We'd chosen Shenzhen for the rooftopping because that's the location of the tallest building in Asia. As we're arriving into China, literally the day before we land, the rooftoppers we'd been working with for weeks dropped us — and the building we were supposed to climb was shut down unexpectedly. We had 48 hours to find a new location and a rooftopper to shoot! We found Daniel Low, this amazing rooftopper who was so good, bilingual and capable of navigating cultures, and super, super generous and a great guy to work with. And we found this new building that had the unique dimension of having this sort of pole that sticks out at the top. It made for great shots. It all kind of came together within a day. I think it speaks to our agility.
What's your fondest memory of the project?
Being up there, at the top of a building, balancing the safety dimension with the idea of getting the best shots possible. And obviously we were filming a 360-degree video for YouTube, where you could rotate a full 360 perspective from your computer. Being able to pull off something of that magnitude with such difficult parameters was incredible. It was our first ever Samsung project of a now six-year relationship.