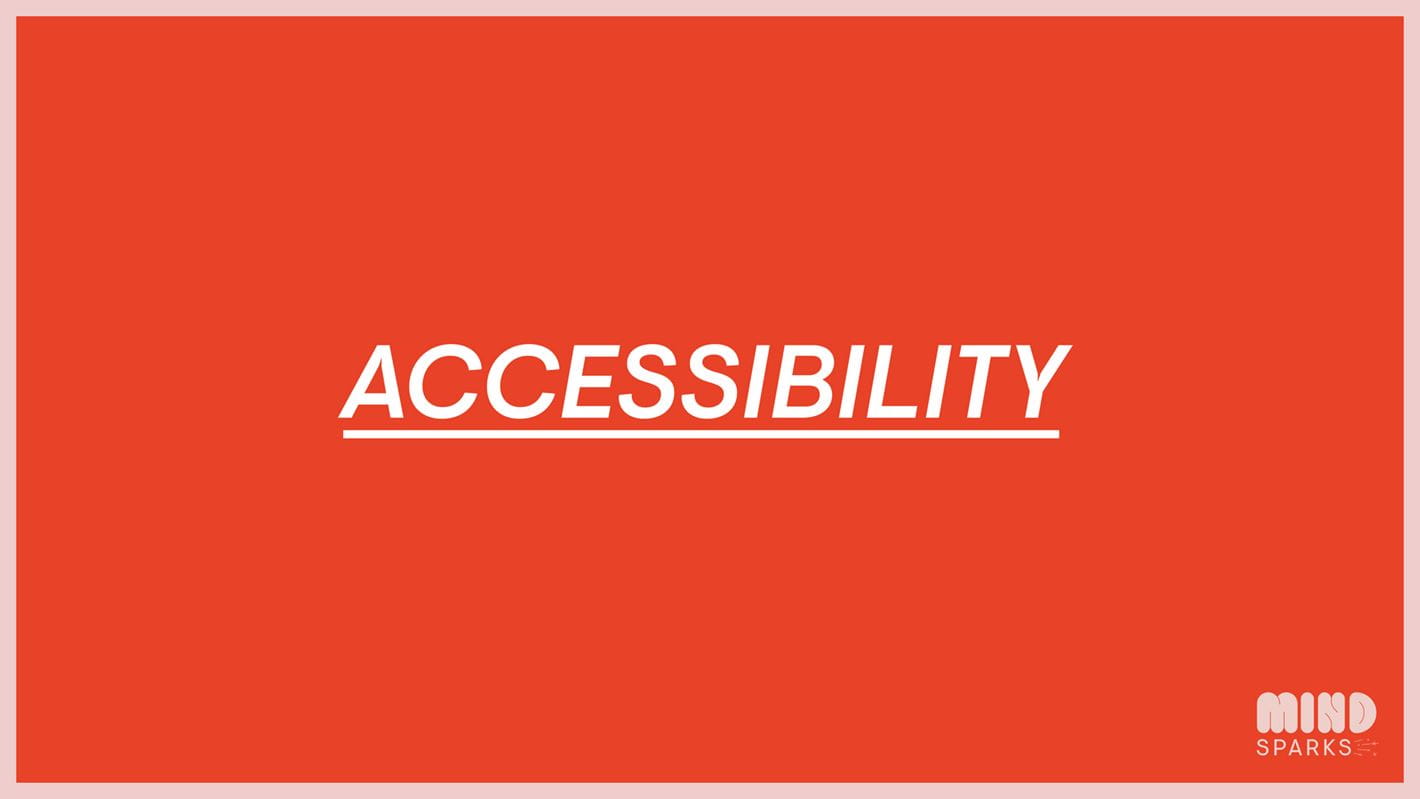 With online retail surging, brands, agencies and technology vendors have had to come to terms with the real parameters of their virtual reach. Hosted and moderated by Sid Lee's Corina Boland, and auspiciously timed for National Accessibility Awareness Week in Canada, our sixth Mind Sparks round table explores new ways of thinking about accessibility and how we can better serve more people in a world remaking itself in-line with the principle of radical inclusion.
Participants:
Corina Boland, Senior Director of Growth and Innovation at Sid Lee

Jean-François Lavigne, Team Lead, User Experience and User Research at Sid Lee Montreal

Dale Traxler, Senior Alliance Director at Coveo

Sarah Hendricks, Partner Account Manager at Siteimprove Canada
Keith Bundy, Digital Accessibility Consultant at Siteimprove, end user
Takeaway 1: "Almost everybody" isn't everybody
Accessibility is often treated as a checklist or an afterthought. An estimated 20% of the world population have a disability, translating into to 1.5 billion people and $1.2 trillion in buying power. Traditional thinking short-changes not only customers, but brands' bottom lines and perceived identities. We need to shift accessibility thinking from compliance to philosophy: accessibility really means removing barriers to information and enabling all people to engage as part of a fully inclusive world.
Takeaway 2: Radical Inclusion
Equal access to information is every human's right, regardless of individual differences. The ability for all members of society to be able to interact and participate in all aspects of their world, in real life and online, is a benefit. It creates engagement and ignites the economy. When we act in proactive inclusion, we all win. As business leaders, marketers and technologists, it's important for us to challenge our thinking in the way that we approach our strategic roadmapping. Companies and organizations that create that awareness at the top level will be better positioned to do this. It's a new philosophy of radical inclusion that requires a collaborative effort and needs to be embraced by everyone: brands, agencies and technology providers.
And as so many aspects of life move increasingly online, the implications go beyond a buy-and-sell retail setting. The field of education is a prime example. Colleges, universities and schools in general need to rethink inclusion from an interactive perspective because when classes resume, online learning will be a norm rather than a novelty or exception. In a situation like this, where education, training, and even a sense of community are at stake, the importance of an accessibility approach rooted in universal design is thrown into stark relief.
Takeaway 3: Empathy in the design toolbox
We need to become proactive rather than reactive. Reevaluate environment design, the way that we engage and do commerce, the way we create momentum online. Start by an exercise of imagination. Put yourself in the shoes of every user, look for and recognize exclusion; solve exclusion for one person and you probably solve it for many more. Work toward accessibility from the ground up: UX, content strategy, information architecture. Think of how a screen reader serves its user. Design emphasis is often visual and if images aren't labelled properly, a user relying on a screen reader isn't getting the whole story or being fully served by a website. Something understood easily enough by the sighted, like a price visually marked as no longer relevant by a red bar or other strikethrough, set next to a new price, might be read by a screen reader as two different prices. The potential for confusion should be obvious, but without an approach that treats accessibility as foundational, this kind of pitfall can be overlooked. Elevating your approach at all points instead of adapting later makes it easier for everybody and lifts the entire user experience. Plus, it is cheaper than recreating content and reconfiguring systems that should have been conceived differently to begin with.
Takeaway 4: It's a process, not a destination
It doesn't end with a website going live. Accessibility is a process of constant rethinking and evolution, of reimagining the experience from different perspectives and optimizing over the life of a virtual environment. Systemic changes need to happen to make this real, processes need to be built into our products to ensure that they can evolve with needs that reveal themselves through testing and use. Real user experience and feedback is critical for this. Really listen to how your users live the experience, understand their perspectives. In the end, you're building this for them.
Takeaway 5: Accessibility creates trust and connection
A digital interface is not only a line of communication between a business and its customers, but an expression of the brand. What universal accessibility really translates into trust, engagement, connection. For a user with needs that diverge from the majority, an online environment that takes into account and meets those needs delivers a message: "These people get it. They want my business and care enough to make it easy for me. This is a brand that I can trust to work with." Universal design strengthens the ethical fiber of a brand, and it moves us closer to a world of radical inclusion, and that's worth all the thought and effort we can put into it.
Our partner Siteimprove is a leading company offering website accessibility assessments (governance, QA, SEO).