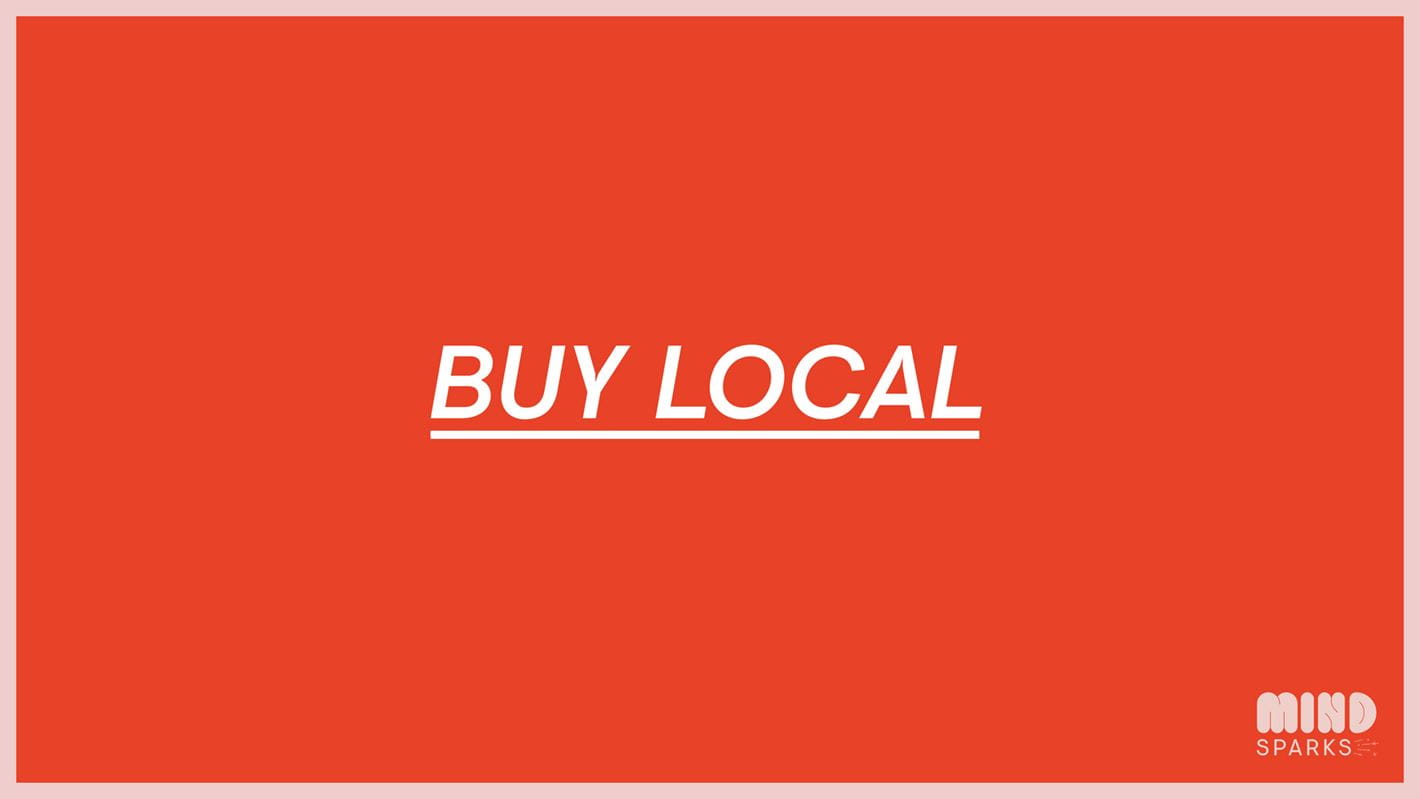 Given that the economy is largely supported by small and medium-sized businesses, its survival inevitably depends on buying local. During this roundtable, we explore the strength of the buying local movement, the flexibility of the word "local," the need for consistent regulations, and the significant impact of digital during this pandemic.
Participants:
Sarah Gagnon Marin, Growth & Innovation Director, Canada, Sid Lee
Louis-Philippe Mathieu, Digital Strategy Director, Sid Lee Montreal
Kimberley Pontbriand, Co-founder and vice president, Ergonofis
Louis-Dominic Parizeau, Vice president, marketing, Altitude Sports
Alain Dumas, Executive director, Le Panier Bleu
Anie Rouleau, CEO, The Unscented Company
Wesner Charles, Founder, Alimentari
Takeaway 1: Defining "Buy Local"
By definition, "buy local" represents local businesses tied to a municipality, province or country. However, it is not that strict of a word. It would be wrong to think that a product can only be legitimately called "local" by virtue of where it comes from or the geographic area where it's sold. In truth, interpretations vary wildly, often depending on the industry the business operates in and its commitment towards the local character of its product. A brand that is headquartered abroad the country but yet sources its raw materials here has a step in their process is just as local as a business that imports delicacies but invests part of their profits into their community. The nature of the product, the staff's location, and community involvement all have a favourable economic impact on the local market.
Takeaway 2: Supporting "Made in Quebec"
While a business's credibility used to be dictated by its international success, since the start of the pandemic, the fervour for buying local has triggered a transition whereby these entrepreneurs benefit from advertising themselves as a Quebec or Canadian business. That's why there's a growing need for reference points that differentiate local products from those coming from elsewhere, but currently there are few or no communication or labelling standards to help people shop. All products cannot be made 100% locally for reasons related materials, staffing, or technology not being available; the term "Made in Quebec" that's sometimes used doesn't convey the subtle differences between products that are "created," "assembled," or truly "made" in Quebec. This lack of transparency is what upsets people; we should be educating consumers. Similar to Aliments du Québec, labelling standards should be set by a third party rather than by businesses themselves, as they may exaggerate reality and devalue the local market.
Takeaway 3: Value beyond cost
According to popular belief, buying local inevitably means paying more. People's gut reaction is often to justify higher prices by bringing up the high quality of the product as compared to bulk products, but there are many factors that influence cost and they are part of a value system that is shared by the community: fair-trade raw materials, a specialized workforce, ecological practices, favourable working conditions, etc. Since the past few years, people's understanding of the value of their purchase has increased due to, among other things, the transparency that some businesses show with regards to their production operations, as well as profit margins that are often much lower than their international counterparts. Moreover, local businesses offer added value by energizing a neighbourhood, creating a sense of belonging, and providing friendly and highly personalized service. And don't forget one factor that can't be bought: the pride that comes with buying local.
Takeaway 4: The strength of digital
Local businesses often focus more on people and personalized service than on building a strong online presence. Many infrequently updated their social media and didn't have any specific or major commercialization goals, but the pandemic disrupted their business operations and drastically sped up their transition to digital. Luckily, there are numerous easy-to-use technological tools available on the market that have helped them out. Many entrepreneurs rushed to create a website, hoping to mitigate the effects of people staying home, but a lot of them unfortunately learned that it wasn't enough. Without a real digital strategy, and without real talent to maintain their online activities, it is difficult to maintain a business at the same level as before. Those who were able to set themselves apart did so by using the platforms that were right for them as much as possible while maintaining their brand's communications, tone and image. They were able to use the strength of their community to continue offering personalized service and competitive delivery times as compared to web giants, on top of offering an experience worthy of a business that values people.