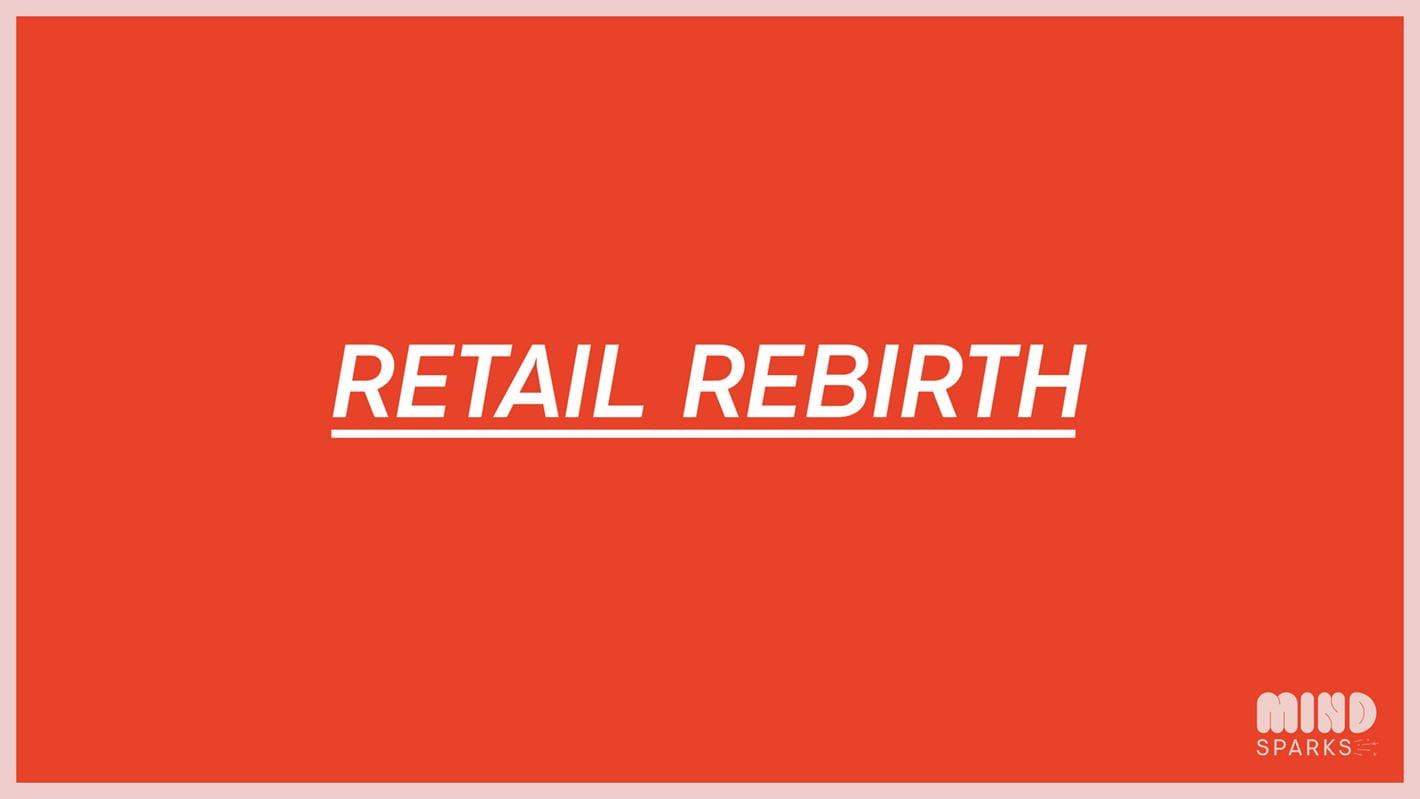 Recent seismic shifts across the retail industry have raised a host of questions, namely, "What now?" Moderated by Retail Prophet founder Doug Stephens and hosted by Sid Lee's Elana Gorbatyuk, our fourth Mind Sparks round table—and first podcast episode—explores likely scenarios and how to plan for them. What should leaders be doing differently? What will consumers need most from retail going forward? And how can we all be better prepared should another crisis occur?
Participants:
Elana Gorbatyuk, Chief Strategy Officer at Sid Lee
Diana Smith, Associate Director, Retail and Apparel at market research firm Mintel
Tracy Smith, Senior Vice President, Marketing and Innovation at real-estate company Ivanhoé Cambridge
Martin Leblanc, Senior Architect at Sid Lee Architecture
Lisel Welden, Marketing Consultant for brands and investors based in San Francisco
Andrew Power-Koch, Project Lead at retailer and brand collaborator CNCPTS International
Takeaway 1: "Next" is now
We cannot hold on to memories of retail past. "Next" becomes now when we put customers at the center of retail and e-tail design. Progressive retailers and brands are already making the time and taking the leap with new partners and platforms, putting customers and citizens first.
Takeaway 2: Rethink purpose and storytelling
Shift the focus to meaning, shift the metrics. It's time to double down on brand and brand role and focus on salient metrics for decision-making. Brands, retailers, platforms and malls with an absence of clear and real purpose beyond the transactional will struggle. Those that dig deeper and take a hospitality or cultural approach to programming and services will be supported in return.
Takeaway 3: Design for the sensorial and the social
Taking into account people's intense desire to connect IRL, forward-looking retailers are designing for chance interactions and for overcoming pandemic-related fears—whether that means coming up with creative design solutions to long lineups or using in-store technology to build sensorial connections between people and products. Balancing inspiration with transaction and envisioning a new kind of fourth-space design will allow retail to adapt to heightened needs.
Takeaway 4: Expand your sense of community
"Owning" will become more and more elusive as people divest themselves of belongings or acquire fewer of them and the idea that relationships can be owned by brands or platforms (even DTC ones) is overhauled. Developing or partnering with new ecosystems are just two ways of reaching communities. Other strategies—such as leveraging local and omni-channel connections as well as ones with shared values or cutting new deals with Amazon—will further grow B2B retail communities and foster relationships with customers.
Takeaway 5: Invest differently in e-commerce
Online transactions currently represent 11% of total retail sales. Ten years from now, will they account for a transformational 60%, a moderate 30% or a conservative 20%? No matter the answer, there's no denying that a far-reaching digital shift (one that spans generations and geographies) is upon us. There are myriad opportunities to try new combinations and new programs, and more room to be imperfect or to succeed—if brands, retailers and developers take a chance. We must see e-commerce not as an alternative or another channel, but as a tool for enabling experiences. This way, we reduce the demand for an "all-in" investment strategy, allow for new partnerships or ecosystems, and facilitate multiple ways to connect and attach to communities—all in the goal of delivering better.