Social media dos and don'ts during a crisis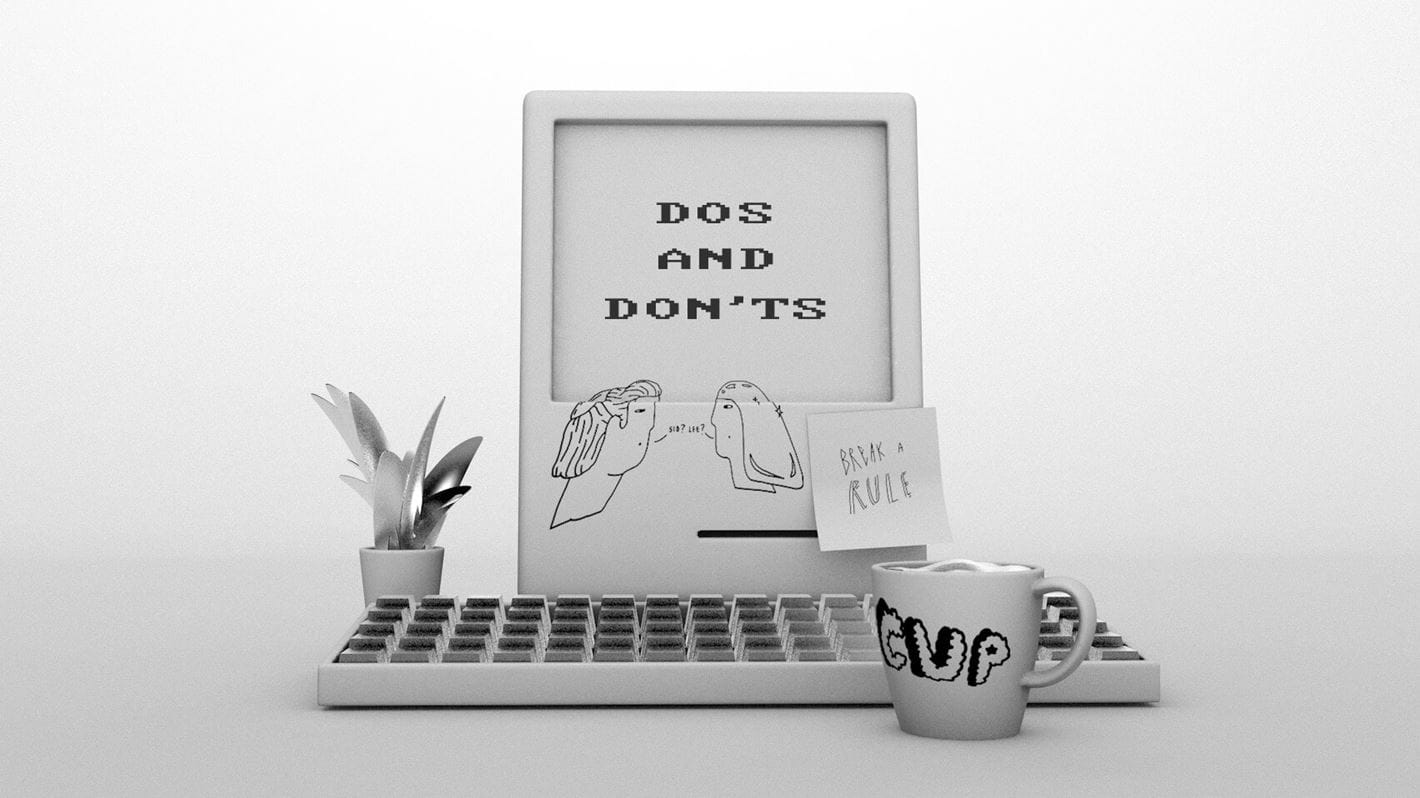 During unpredictable times, restructuring your business game plan to relate to the existing landscape is necessary—and this includes your social media strategy. We spoke with Jason Berk, Sid Lee's Head of Social and Entertainment Marketing, to determine the dos and don'ts of social media in the age of the coronavirus.
DOS
1 — Focus on creating value
At this point in the lifecycle of this global pandemic, the immediate response from many brands has been centered on predictable messaging consisting of, "We're keeping our employees safe," "Health is our number one priority," and "We're here for you." While this is fine, it is a time-dependent message that must be sent immediately, otherwise you risk it being perceived as an afterthought by your customers. It's important to put yourself in your customers' shoes and to think about what they would find valuable at this time.
Right now, brands need to focus on creating solidarity among communities and providing value for their customers, as well as being very careful of any messaging that they put forth over social media. In all cases, we must try to avoid any attempts that focus on pushing a selling agenda. Brands shouldn't worry about selling right now; selling will naturally occur once customers feel supported and connected to your brand after trust has been established with them throughout this stressful, uncertain time. What brands should be focusing on right now in terms of their social media should be assessing whether their messaging establishes solidarity, support, and value for both existing and potential customers.
2 — Make sure the brand messaging is natural
It's really important, perhaps now more than ever, that any messaging that is sent out is aligned with the brand voice and purpose. Examine what your brand can do to bring levity, joy, or support to your customers' experience. For example, in the CPG industry, giving people tips on hand washing isn't within the expectations of your brand; audiences don't look to those brands for that kind of information and it'll be obvious that such content is forced. It's imperative to carefully align content with expertise and amplify it in instances where it provides value.
A spirit brand could now consider providing fun, involved recipes that take a while to prepare that your customers wouldn't ordinarily have time to make but, given their adherence to social distancing, are looking for ways to kill time while having fun. An entertainment company could recommend different movies or shows that are abnormally long to allow viewers to sit around and be immersed in another universe. An app that helps people buy and sell personal items within their local community could go ahead and say, "Hey, now's a great time to clean up and make some extra money." All of the messaging you currently put out needs to be aligned with your brand in order to show solidarity towards your customers. Customers are all doing something at home that most brands can align with; they're either cleaning, watching a lot of TV, video conferencing, or experimenting with cooking or other new hobbies. Just make sure that your brand puts forth valuable initiatives that you're able to picture yourself or your friends doing, and make sure that your ideas align with brand messaging. Here's a rule of thumb to keep in mind: if your messaging is a stretch or outside your brand's wheelhouse, don't do it.
Here are some campaign idea examples of naturally brand-aligned initiatives:
— Sports/outdoor brands: Guide to indoor or backyard camping, or obstacle course instructions that involve your brand's products.
— CPG brands: The more time people spend at home, the more they're going to resort to cleaning their house. What can your brand suggest people do with your products to elevate their organization to the next level?
— Food brands: Offer up fun recipes that take a long time and that customers wouldn't ordinarily try during their regular busy lives.
— Spirit brands: Drink-a-day recipes or fun drinking games, like organizing a group video chat, watching a random news channel, and drinking every time someone says, "Wash your hands."
—Entertainment companies: Fun memes about washing hands or staying clean.
—Dating apps: Outline best practices for dating and keeping things fun in isolation. Suggest dinner dates over video chat.
3 — Be creative
It's important to come up with activations that not only bring value to customers, but are also fun. People aren't looking to be solemn right now; they're looking for something that simultaneously entertains and distracts them. However, it's important not to put something out there that could accidentally be perceived as insensitive. We recommend avoiding charity posts (unless it's going to make a big impact and not upset anyone), and leaning more towards potentially useful product giveaways and fun activities. Campaigns that have some level of social interaction, that are thoughtful, and that provide value to their audience are performing well right now.
DON'TS
1 — Email campaigns
Right now, it's generally better to avoid email campaigns. People are currently getting inundated with emails from every brand they've ever given their email address to, and there's nothing more unnecessary or irritating than getting brand marketing emails during these times. If your brand goes ahead with an email campaign, it should be something people are going to be excited to receive. Whether you push massive discounts or giveaways (like free shipping), make sure that whatever you promote has real value. Brands tend to upsell in their emails, which is something that should be avoided, especially right now. Over the course of time, business will return back to normal, but right now your brand would greatly benefit to be perceived as a friend and ally who looks out for its customers.
2 — Engagement: Tread carefully
Engagement is really tricky as the messaging you put out must be carefully aligned with your brand, and it's necessary to make sure that your brand's positioning allows you to engage in the appropriate way. From a community management standpoint, it's better to be more conservative and maybe engage less than usual so that it doesn't accidentally backfire and come off as insensitive. Also, be wary of committing to any type of social work or charity-type initiative; unfortunately, there's always the risk of being perceived as not doing enough, being opportunistic, or being shamed for choosing one charity over the next. When putting together your social plan of action, make sure your brand has the right voice to intersect with culture and community.
Overall, I suggest abiding by this social media mindset: if you're not sure, don't do it. Before sending anything out, bounce your work off a sounding board to verify that the campaign meets outlined goals and that your brand messaging cannot be misconstrued in any way. Right now, it's vital to take time and be mindful when crafting social campaigns, and to be careful with promotions and contests unless there's real value at the heart of these initiatives.