Five takeaways from the 3% Conference 2019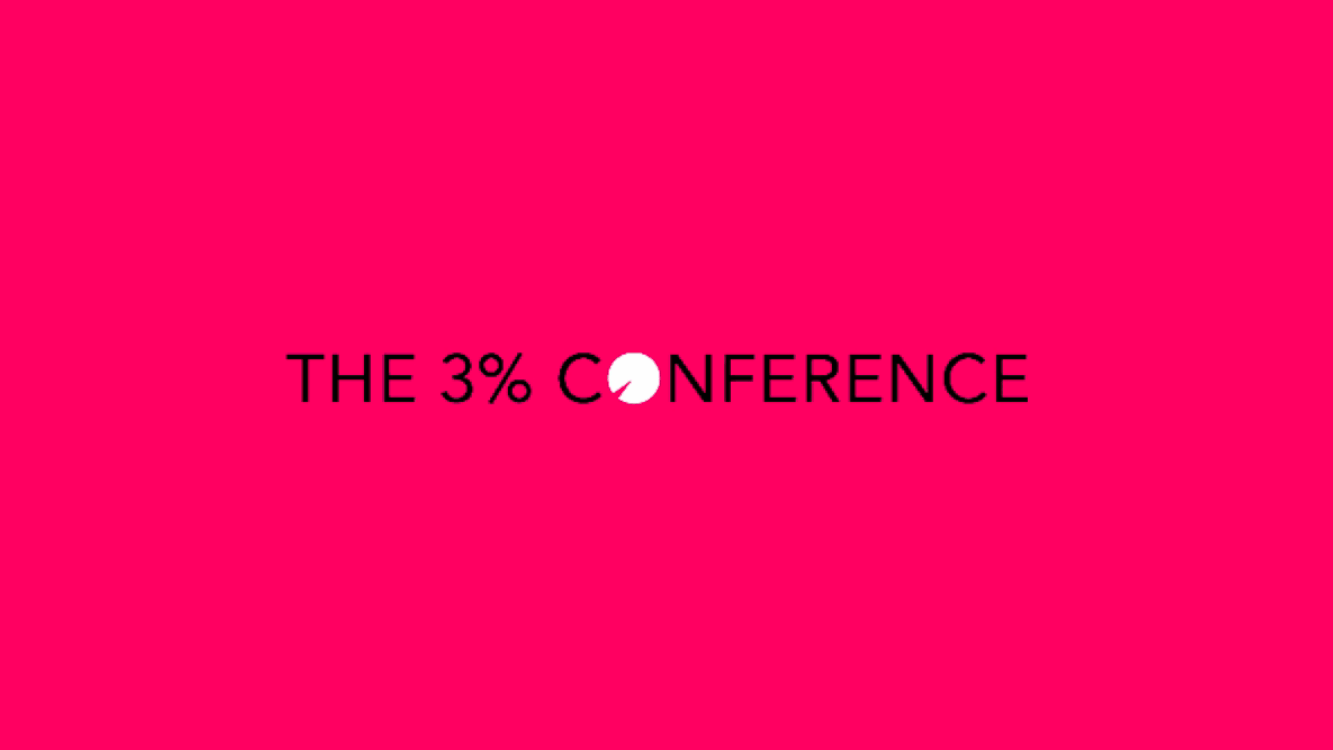 For a second year, Sid Lee took part in the annual two-day 3% Conference in Chicago. The event underscores the importance of diversity in creativity and emphasizes the idea that we must diversify our teams to find great people, create great work and ultimately achieve great profitability. Once again, 3% founder Kat Gordon brought together an impressive lineup of enlightening speakers. Indeed, Kat herself said it best when she set the tone for the eighth edition: "I believed—and still believe—that we need to continue spotlighting women 24/7, but men also need to be part of the story and part of the celebration."
In attendance were some of Sid Lee's accomplished female artisans: Kirstin Hammerberg, Global Vice President of Business and Experience Design, who moderated a panel on how adversity motivates leadership (read about it here); Mariota Essery, Executive Creative Director; Isabelle Brosseau, Executive Creative Manager; Kim Tarlo, Creative Director and Jennifer Adler, Director of Talent and Operations. Here are their key takeaways.
What are you willing to give up?
Wade Davis, former NFL player, thought leader and consultant, opened the conference by asking men how they can advocate for gender equality and whether they have the courage to do so. Davis explained that fear, and specifically the fear of losing something, was never very far away: becoming an advocate for inclusion and diversity required him to question what he was willing to give up and realize that, while he may have to sacrifice something in the moment, he would win in the end.
Don't be an a**hole, don't work for a**holes and don't hire a**holes
As much as striving for a more diversified work environment is key, having an a**hole in the mix is never, ever good for business. It's okay to have feelings and it's okay to show emotions, but it's important to keep them in check when they're not contributing anything positive to a situation. Learning how to channel emotions into constructive behaviours rather than destructive ones is critical.
Lead with empathy and conscious inclusion
Leaders must be mindful that there will always be a younger version of themselves somewhere. "Be the person you needed when you were a kid," said Mackenzie Thomas, diversity, equity and inclusion lead of consumer apps at Google, while on stage with Elizabeth Kilpatrick of the Geena Davis Institute. Leaders must set an example and empathize with team members. Practicing conscious inclusion is also important, since unintentional exclusion happens when we fail to intentionally include. By setting a healthy example and acting with understanding, management and leadership teams will successfully attract and retain a talented pool of diverse employees.
Diversity and inclusion is not a women's thing but a people's thing
Creating a truly diversified and inclusive work environment is not just about ensuring that women and men are treated equally. Diversity and inclusion must go beyond gender and extend to all demographic groups. More importantly, the weight of the responsibility should not fall solely on HR or talent management but on the entire company. Leaders and staff must be accountable for making the workplace a better and more welcoming environment for everyone. Remaining mindful of this will create conscious inclusion that will eventually become second nature.
If it's important, measure it
Derek Robson, president and managing partner at Goodby Silverstein and Partners, shared his journey during his session "Why the Future is Female and Why Men Need to Get Over It". One of his key learnings: "if it's important, measure it. If you don't know, how can you fix it? Ask your employees 'do feel like you matter? Do you feel empowered?'"
Why attend the 3% Conference?
In addition to being a hub of top talent for companies, the event is also an unparalleled opportunity to help build the future of our industry.
When asked which talks most stood out for them, Kirstin, Mariota, Isabelle, Kim and Jennifer also mentioned Winter Mendelson and Asher Torres' conversation on "What's a Pronoun?" and Posture, their diversity-driven agency. As well as the Mark Fairbanks', the founder of Islands of Brilliance, conversation on Neurodiversity in Creativity - and how if we really want people to think differently, than we should be hiring people who truly think differently. Islands of Brilliance is a design studio working with young people and adults on the autism spectrum.
The 3% Conference is a celebration of progressive equality in the workplace, so bring your male colleagues next year!