Ask a Client — Anne Marie Johns from Fairmont The Queen Elizabeth Hotel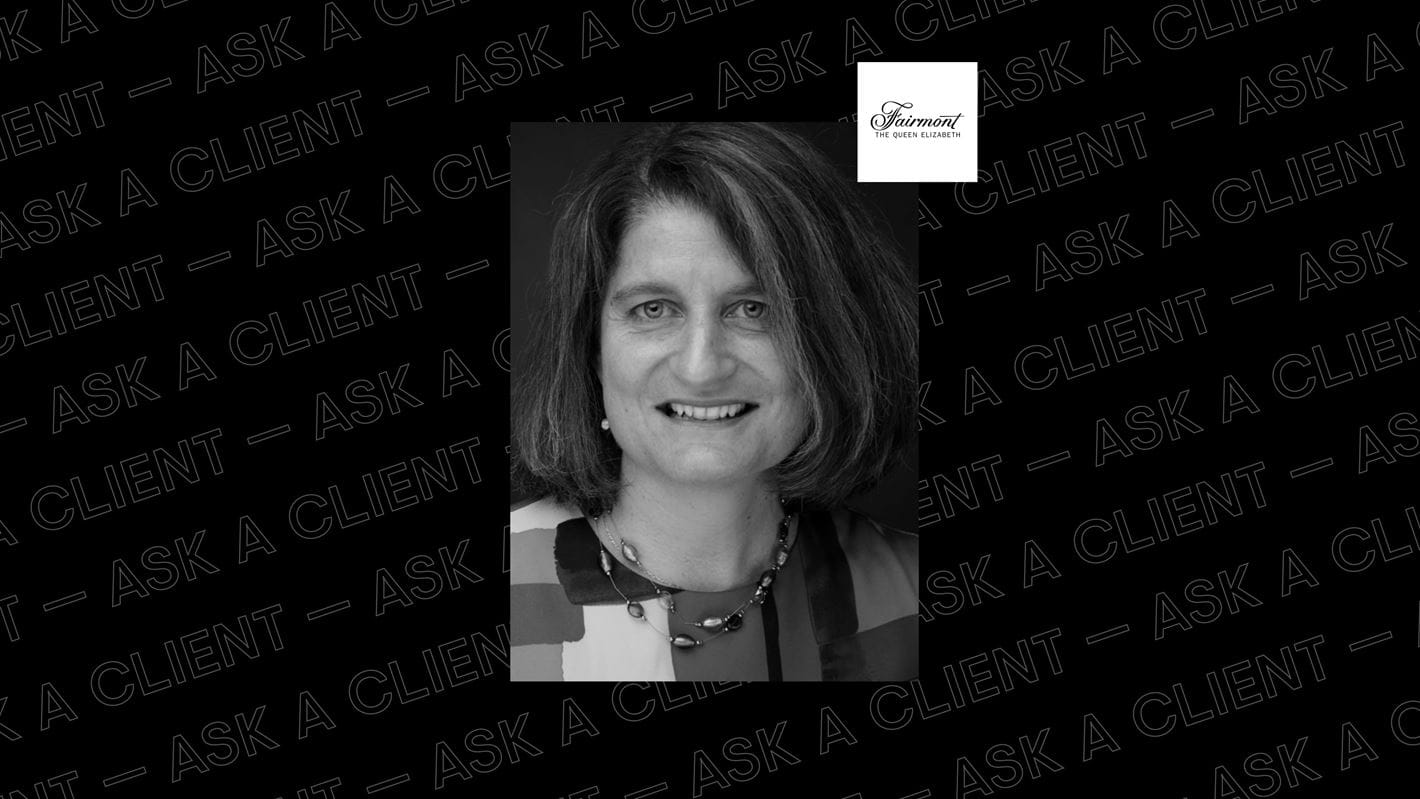 Anne Marie Johns, hotel manager at the Fairmont The Queen Elizabeth hotel, has explored the tourism industry with passion for nearly 30 years. She shares her thoughts in this Q&A.


What project are you most proud of?
Working with Ivanhoé Cambridge and Sid Lee Architecture in bringing to life a creative and innovative vision aimed at transforming the iconic Fairmont The Queen Elizabeth hotel in Montreal was an incredible experience in my career. It was quite a challenge to transform a landmark hotel while respecting its history and turn it into a trendsetting establishment with a new creative business centre.
How do you help new employees internalize your organization's values quickly?
We have two days of orientation that cover, among other things, the hotel's values, the health, safety and well-being program, and our ethics and social responsibility charter. Members of the support staff and key services are also there talk to them about their roles within the company. Finally, we give them a tour of the hotel and a meal at Marché Artisans so they can experience the customer journey.
What is the bravest or riskiest thing you've done?
Leaving Canada with my spouse, our two sons, and a few suitcases to work on the transformation of the Fairmont Monte Carlo in Monaco for five years. Starting a new adventure in a new country was an extremely fulfilling experience.
What makes you laugh the most?
I love to laugh. It's important to laugh and to have fun in life and in the workplace. I'm also a big fan of the Montreal Just For Laughs festival.
What are the most widespread misconceptions about your work?
People really underestimate how important the tourism industry is for the economy. Tourism's contribution is immensely significant for many economies throughout the world. On top of its economic input, the hundreds of thousands of people who work in this industry are valuable ambassadors for their country and their cultures. In Canada, 739,000 people showcase this country for international tourists.
If you could pick anyone, who would you like to collaborate with the most?
It would be an honour to collaborate with Heather McCrory, Accor's new CEO, North and Central America. Her approach led to real change within the company. Heather gets employees to step out of their comfort zone so they can grow and thrive. It's an excellent recipe for developing dynamic teams.
Are you optimistic about the future? How do you see the future of your industry?
I'm very optimistic! It's a very exciting time for the tourism and hospitality industry in Montreal. We predict strong growth, and Montreal's popularity as a must-see North American destination won't fade any time soon!