BrainStation's "Future of Marketing": 3 Key Takeaways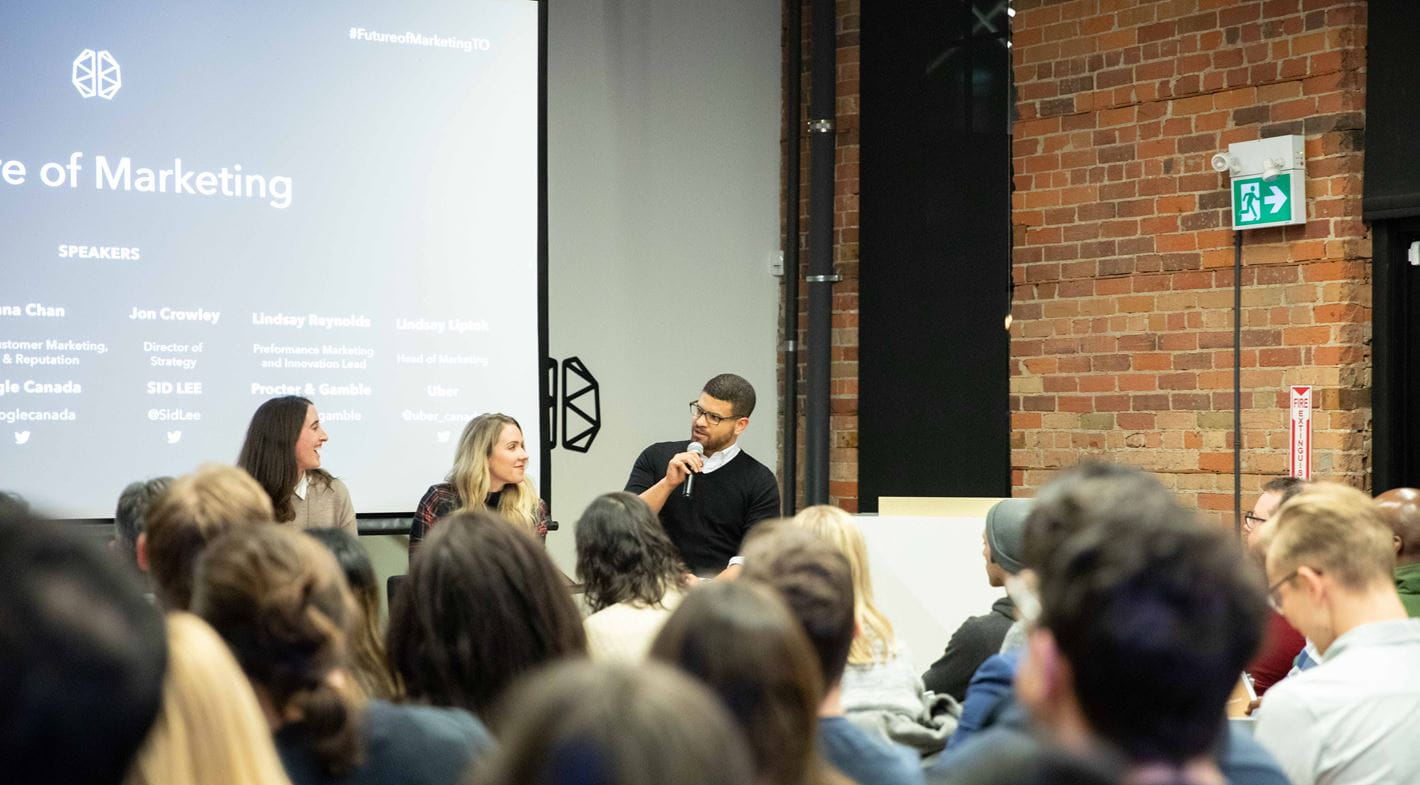 BrainStation's "Future of Marketing" panel shared diverse yet complimentary philosophies on how to manage risk, embrace failure and spur creativity across vastly different businesses and industries. At the core of the discussion was the unanimous agreement that data is the future of marketing.
As the moderator of a panel that included marketing professionals from some of the biggest names in their respective industries — Google, Uber, SickKids Foundation, Proctor & Gamble, and Shopify — Jon Crowley, Director of Strategy at Sid Lee, focused on encouraging the panel and driving the conversation along.
Here are his key takeaways from the discussion:
01 — Know your consumers and approach them uniquely
The present and future of marketing is about targeting your "best customer," to paraphrase Elana Chan (Head of Customer Marketing, Brand & Reputation at Google Canada). However, that must be tempered by consumer understanding, which Lindsay Reynolds (Performance Marketing and Innovation Lead at Proctor & Gamble) called "the foundation of marketing." Joan Mweu (Growth Email Marketing at Shopify) expanded on this point by highlighting that each channel is different, suggesting that you can't just take what works in one place and copy it somewhere else.
02 — Embrace failure and spur creativity
While Google's approach to marketing strategy (as explained by Chan) incorporates a high level of comfort with failure in the pursuit of meaningful success, Heather Clark (VP, Direct and Digital Marketing at SickKids Foundation) has a clear risk management strategy for her team, focused on budgeting for new experimentation while investing in proven techniques.
03 — Marketing tools and techniques only matter if they're focused on helping customers
The tools and techniques that make up the future of marketing only matter if they're focused on understanding, helping and mattering to actual humans. No amount of data or AI implementation will help if, as Lindsay Liptok (Head of Marketing at Uber Canada) mentioned, you don't understand the difference between using these tools in search of one more transaction and helping or inspiring your customers.