Four game-changing innovations from CES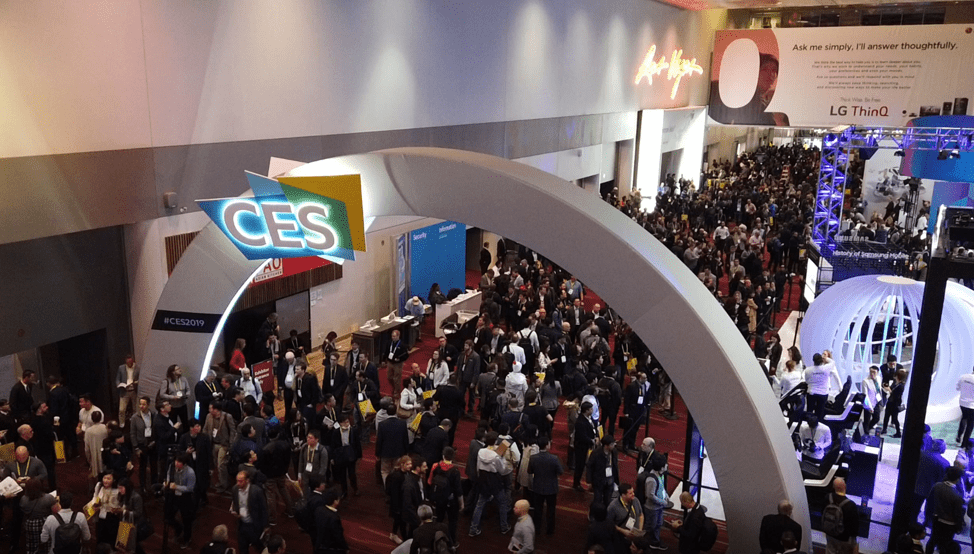 Each January, more than 180,000 industry professionals and enthusiasts arrive in Las Vegas for the Consumer Electronics Show (CES), the tech world's biggest show-and-tell of the year. With 4,500 exhibits and over 500 products launched, that makes for a lot of innovation. Martin Gauthier, President of Sid Lee Montreal, Head of Global Operations and Senior Partner, shared the innovations he's most excited about from the show.
5G
"That was the biggest highlight in Vegas," said Gauthier. "Everyone was talking about it." 5G mobile internet will mean transfer rates of 1,000 GB per second — one thousand times faster than on current 4G networks. But what does that translate to, practically speaking?
"5G will allow the transfer of data in quasi-real time, and that's what the autonomous vehicle industry has been waiting for," Gauthier explained. "It's what is required for communication — both with other vehicles on the road and with central systems." And there's more to autonomous vehicles than self-driving cars; Gauthier sees 5G impacting many industries, from agriculture to aviation. John Deere showcased a huge autonomous combine capable of harvesting without human intervention; and Bell, the aviation manufacturer, presented a self-flying air taxi. "All that innovation is thanks to 5G," Gauthier continued, "because 5G allows quasi-real time communication."
Innovative TV Displays
"TVs are always a huge draw at CES," Gauthier observed, "and this year, all the big companies — Samsung, Sony, LG — showed up with 8K." Asked to pick a favourite, Gauthier went with Samsung's mammoth new 291-inch screen appropriately called The Wall. "Normally, at that size, you're dealing with projectors, and all you see is pixels. But The Wall is immense, and there are no pixels — the quality is mind-blowing.
"Another innovation unveiled by Samsung was their micro-LED tiled displays, which can be combined in height or in length to create customized screens. "You could do a kilometre of tiles," Gauthier exclaimed, "and Sid Lee is going to be among the first in Canada to have this technology. We're going to tile our walls to properly show off our creativity to clients."
And the tech has implications for fast content and direct marketing, too. "Digital billboards in storefronts and other street-facing locations have always been problematic — they weren't clear enough, or when the sun hit them, you couldn't see anything," explains Gauthier. "The big news for agencies is that they can create content for those screens, essentially in real time, based on the time of day, the news, the weather, whatever. 'Storm's coming — time to stock up.'"
Integrated Voice Assistants
"Last year was all about voice assistants," noted Gauthier, "and they're still huge, but now they're integrated into everything." Alarm clocks, toilets, TVs: You name it, and it's got an integrated voice assistant — usually either Alexa or Google Mini. "They split the market 50/50, with Samsung's Bixby in third place," he observed. "It's the death of the remote control, because you can control anything with your voice. It feels very futuristic."
FutureLight
At CES 2019, The North Face unveiled FutureLight, a game-changing fabric that's as waterproof as Gore-Tex but much more breathable. "Gore-Tex just doesn't breathe, whether you're climbing, running or simply wearing a winter coat," explained Gauthier, "and The North Face demo at CES really showed off FutureLight's breathability. Rain was falling from above, and both fabrics kept the water out. But from underneath, a fan was pushing water up, and you could see it escaping the FutureLight fabric — the air was circulating freely. The Gore-Tex just swelled up like a balloon."
The fabric's breathability is possible thanks to a process called nanospinning — borrowed from the tech and medical fields — that takes incredibly small, waterproof, porous fibres and weaves them into a super-thin mesh membrane. Starting in the fall, The North Face will feature FutureLight in tents, jackets, gloves and more, but the possibilities are limitless. "It's one of the biggest innovations in textiles in 15 years," says Gauthier of the fabric that Digital Trends named its Top Emerging Tech of CES. "For the first time, Gore-Tex has real competition."
Read the article in Medium.