Sid Lee showcases ADC winners in interactive exhibit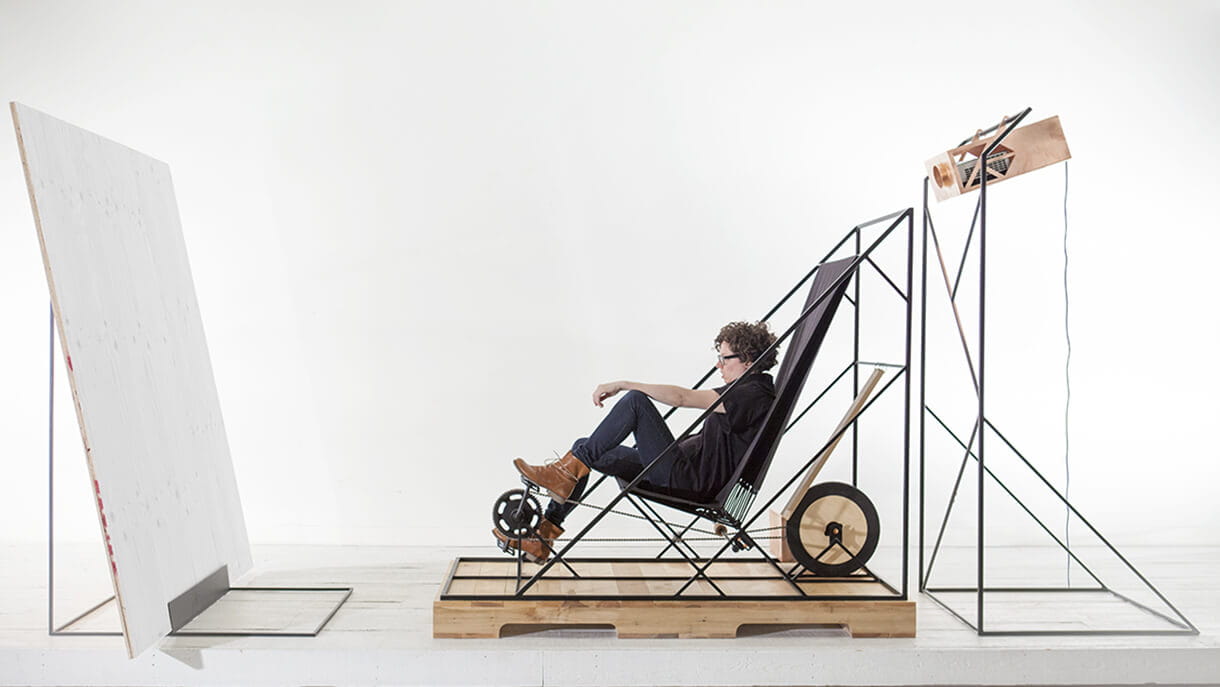 We were super excited when we were asked to come up with a new and different way to showcase the very best of the ADC Annual Awards' Motion and Interactive winners in a traveling exhibit. The exhibit was unveiled last week at the OFFF Festival in Barcelona and will be stopping in more cities in the near future. In the meantime, check out the mention of the installations in the article below.

Article originally published by Agency Spy on May 16th

The ADC (formerly known as The Art Directors Club), is launching a "one-of-a-kind traveling art exhibit that puts the design ahead of the content." The exhibit showcases the winners of ADC's 93rd Annual Awards in an interactive installation executed by a creative team at global ad agency Sid Lee.

The three-piece exhibit is steam punk themed and "makes you work for a sneak peek of the winning work" with simple machines, constructed by Sid Lee and Sid Lee Labs, that require user-interaction to bring the work to life. These machines include the following:
Bring the beat: Motion and Interactive: Visitors play a harpsichord-inspired instrument to trigger the Motion and Interactive winning work, which is projected onto a facing wall with each note
Honey, I shrunk the art: The Design, Photography and Illustration winning work was shrunk down to miniature sizes, and viewers look into a structure (part pinhole camera, part carousel, part light box and part microscope) that magnifies individual pieces
Take a ride on the wild side: The Advertising winners take a little more effort, encouraging viewers to hop a recumbent bicycle-structure and pedal enough energy to project the winning advertising work onto a facing screen
To learn more about Sid Lee's exhibit for ADC and the winners of the 93rd annual ADC Awards, check out ADC's Instagram page.