New brand identity for Blue Goose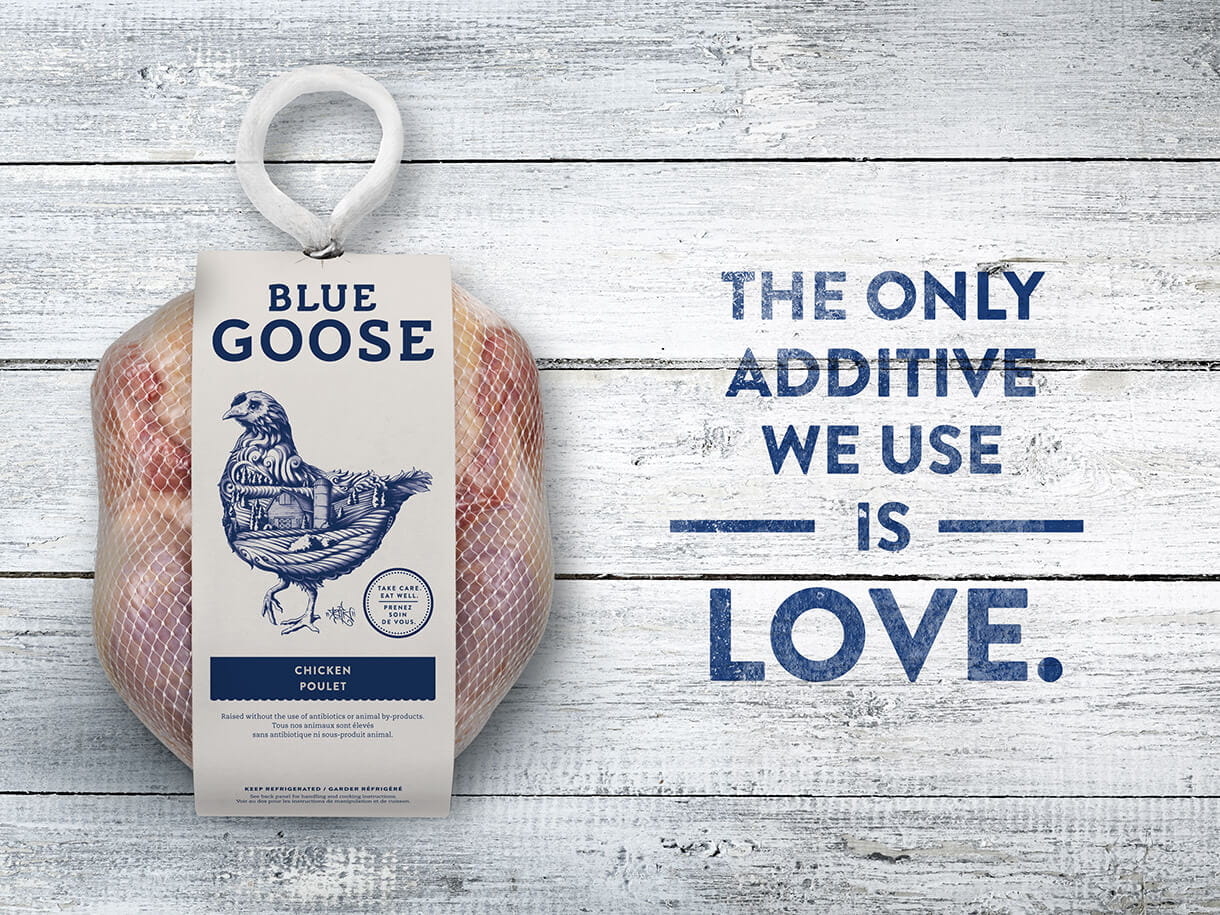 Sid Lee recently developed the new brand identity and packaging design for Blue Goose, a Canadian organic and natural food brand that specializes in humanely raised beef, chicken, and fish products.

Since its founding, Blue Goose has operated on the philosophy that if you look after your land and animals, they will look after you – a philosophy that laid the foundation for the new brand identity and design. Sid Lee partnered with illustrator Ben Kwok to develop cow, chicken, and fish illustrations that serve as the focal point of the packaging. The design inside each illustrated animal provides a detailed representation of its natural environment and the conditions it was raised in.

"Our goal was to bring these great brand values to life in a unique manner. That's why we chose a soft stylized approach to convey the care Blue Goose provides for animals. Furthermore, the colour blue makes Blue Goose stand out from competitors, as it is a colour that is not traditionally associated with food", explains Dave Roberts, one of the creative directors on the project. The new packaging went into market in June 2013.