A milestone for all of us
Maple Leaf Foods is the first major food company in the world to be carbon neutral. In celebration of this feat, and to keep climate action in the conversation, we launched Climate Change Crayons: an eye-opening spin on a classic learning tool. On Earth Day, 2050 free packs of crayons and colouring books were distributed throughout Canada. The number is no coincidence; it's the year scientists agree is our deadline to save the planet.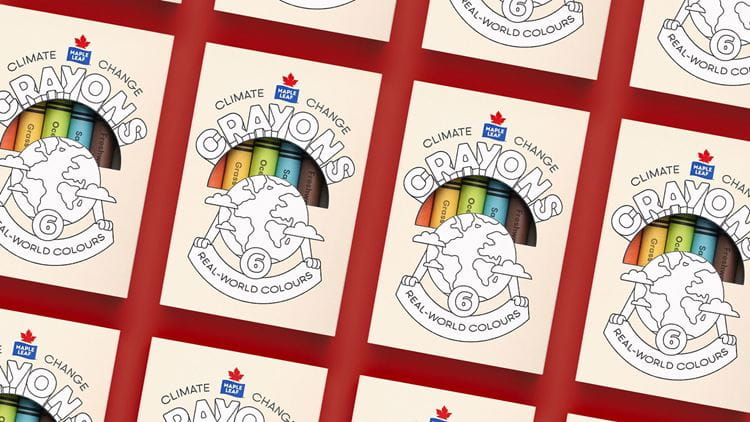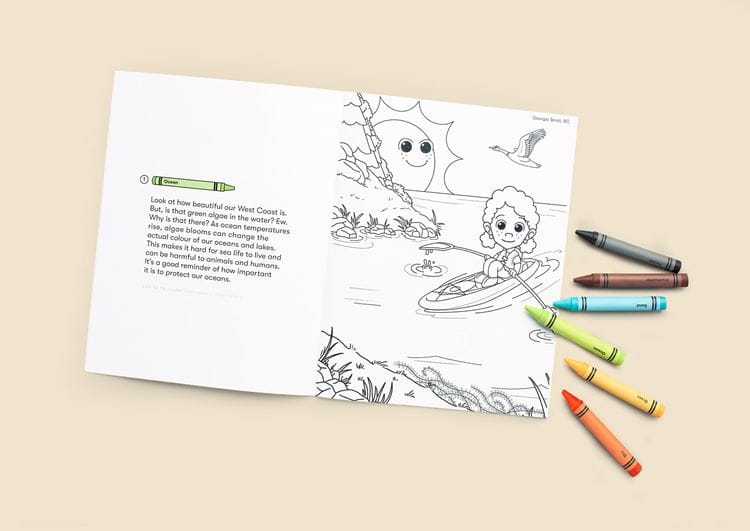 A colourful solution

We wanted to symbolize the significance of carbon neutrality in a way that was accessible to everyone; and with eco-anxiety now
prevalent among children
, this includes them. Child psychology teaches us that two things can help facilitate these challenging conversations: honesty, and colouring. We applied these lessons to create a campaign that wasn't just educational for families, but enjoyable, too.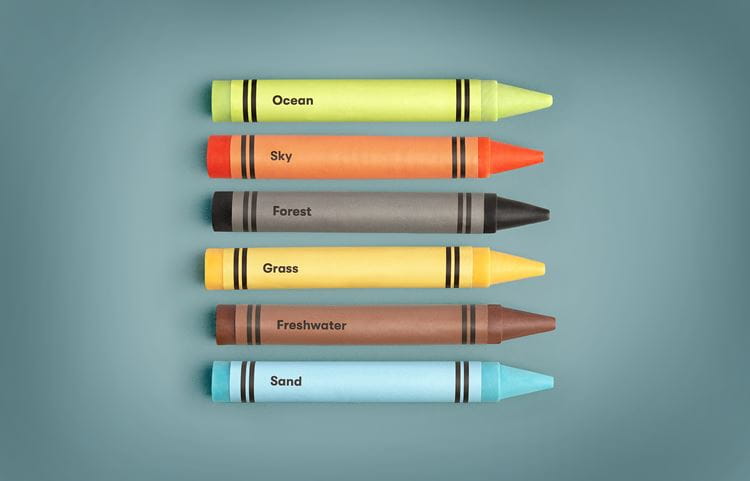 Picturing a future without action
Each Climate Change Crayon's name reflects how the natural environment will change in our lifetime if we don't act now. Green, normally attributed to lush forests, now depicts polluted oceans. The full set of 6 includes Ocean Green, Sky Orange, Forest Black, Grass Yellow, Freshwater Brown, and Sand Blue. In keeping with Maple Leaf's sustainability and carbon strategy, the crayons are made from eco-friendly soy, beeswax, recycled materials, and biodegradable ink. Even the emissions from production and shipping were neutralized.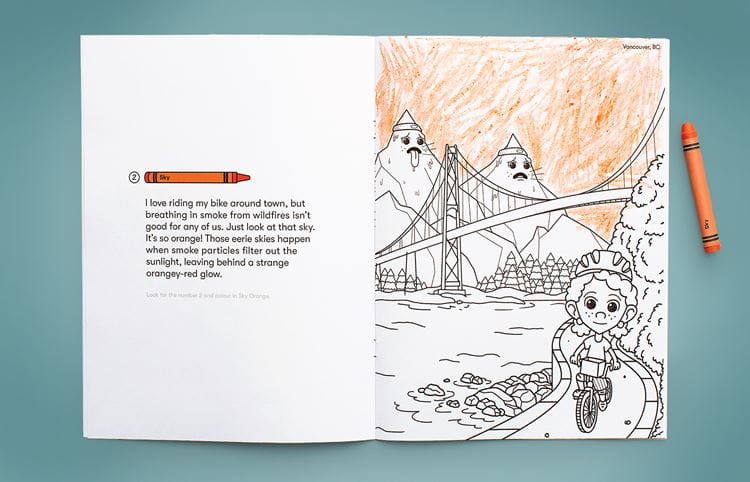 A cross-country adventure
To accompany the crayons, we created a colouring book that follows an intrepid young explorer named Marley, venturing from coast to coast through Canada to see how climate change will affect Canadians differently. Most importantly, Marley concludes with eight actionable ways for parents and kids alike to help change our future for the better.
Families rolled up their sleeves to colour, and learn
Our Climate Change Crayons sold out in less than 3 hours and were the most discussed subject on Earth Day in Canada, with 12+ million impressions and 43,000 social engagements. Media coverage was enthusiastic and 100% positive. The campaign reinforced Maple Leaf's position as an honest, tried-and-true Canadian company committed to aligning its values with the future of our planet for generations to come.