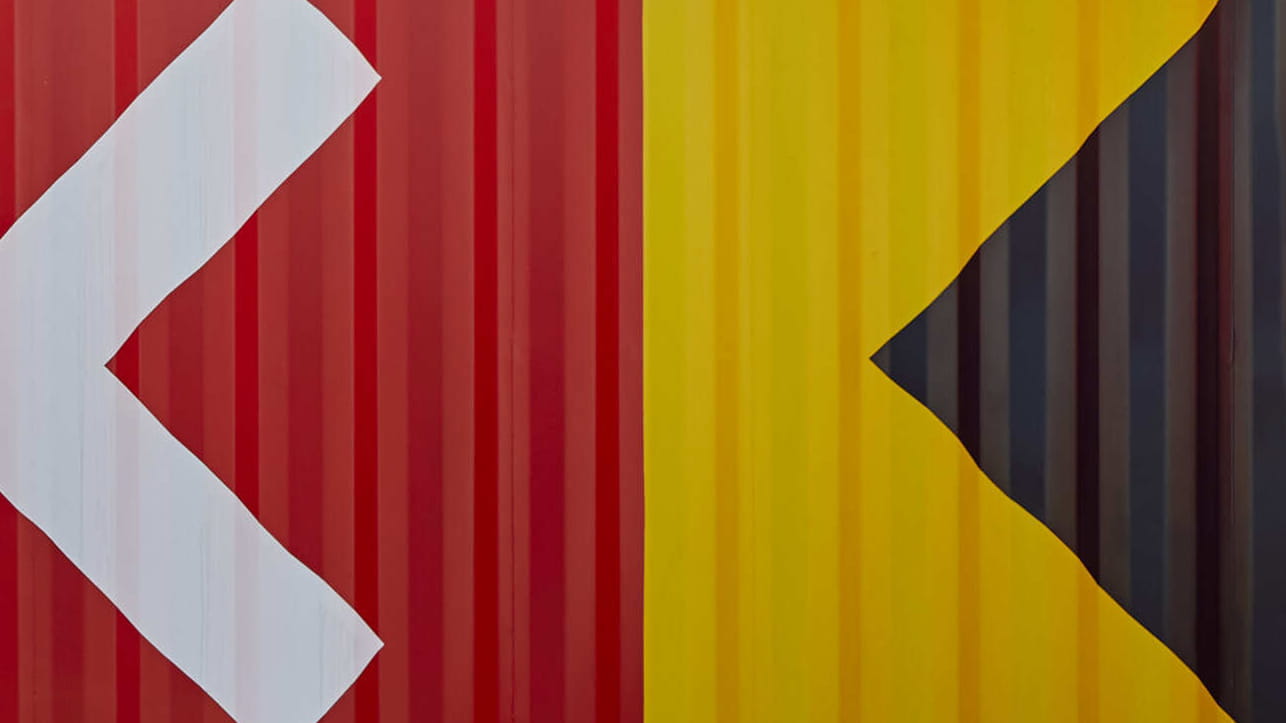 CN100
A Moving Celebration
Since 1919, CN has helped shape the history, economy, geography and culture of the continent. To celebrate 100 years on the move, Canadian National Railway wanted to connect with its neighbouring communities, not just as one of North America's main economic drivers, but as a transporter for the future and the good neighbour it always strives to be.
Bringing CN to the people
In collaboration with internal CN teams, an elaborate experiential exhibit was designed and created. Travelling the continent by train, CN100 — A Moving Celebration unpacked a village of 23 intermodal containers at every stop on the route, bringing CN's story to people everywhere.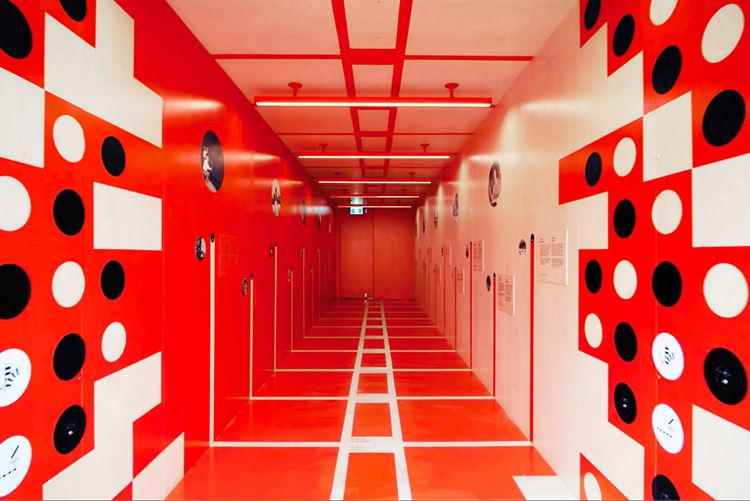 A hearts-and-minds mandate
CN100 — A Moving Celebration was created to bring CN home to the entire continent, which would reframe its identity as the transporter turned the page on its first century.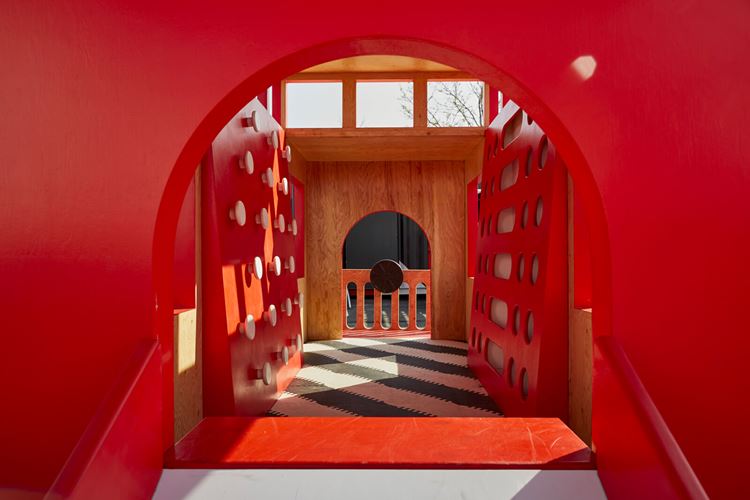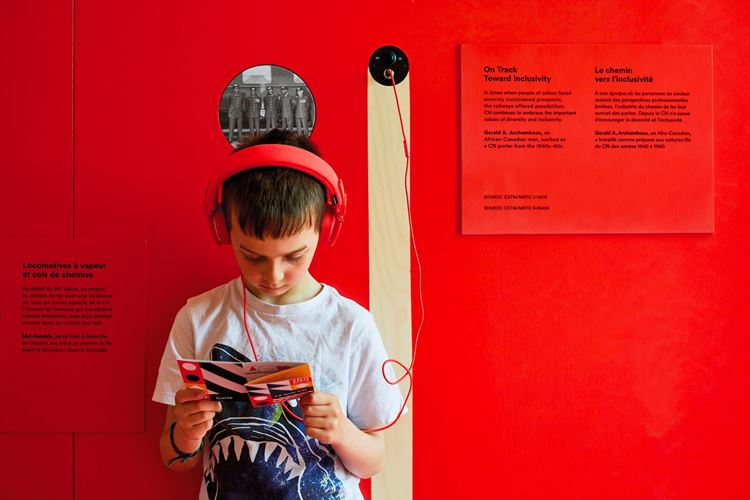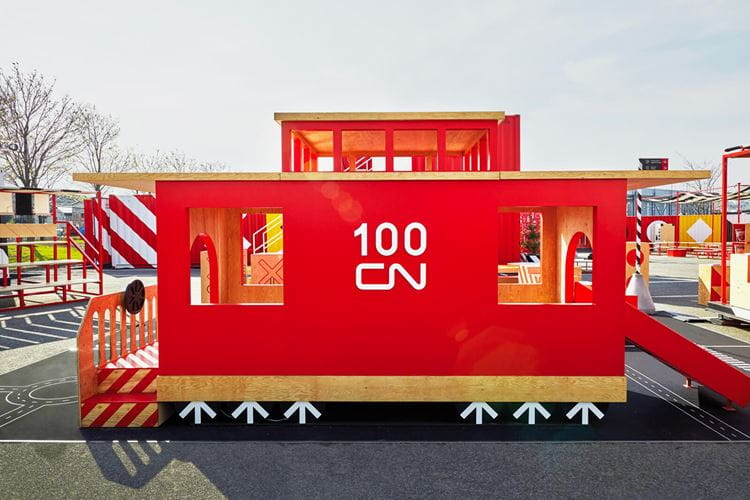 An entire universe on a train
From a temporary celebratory visual identity to the full-scale production of a travelling village of intermodal containers housing digital, analog, interactive and immersive experiences, CN100 — A Moving Celebration created a seamless universe to tell the interconnected stories of CN's history, people, technology and commitment to safety.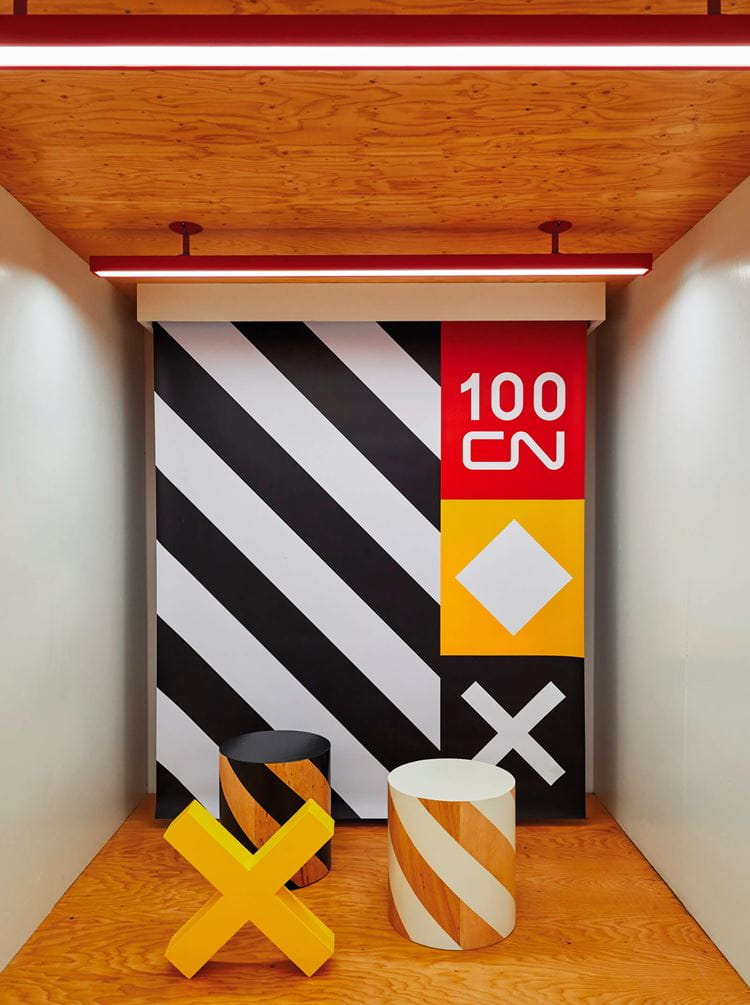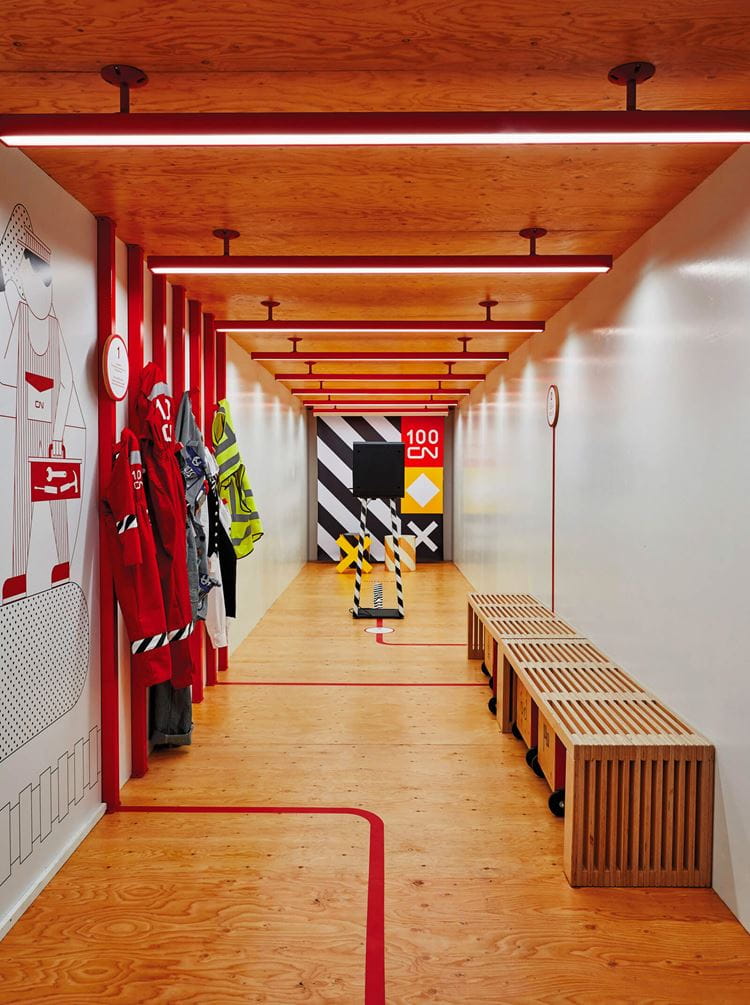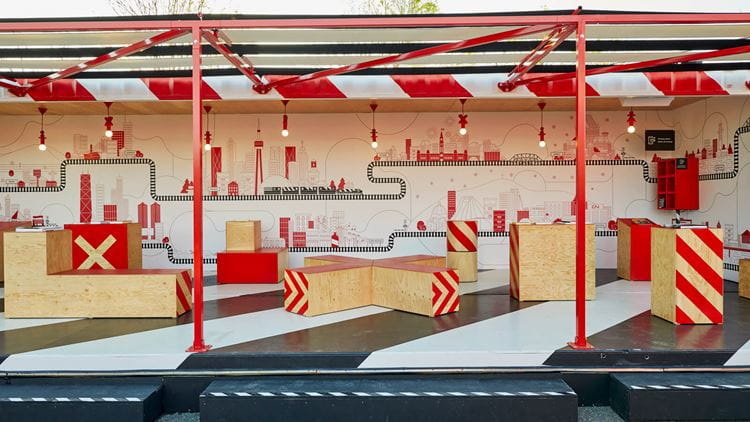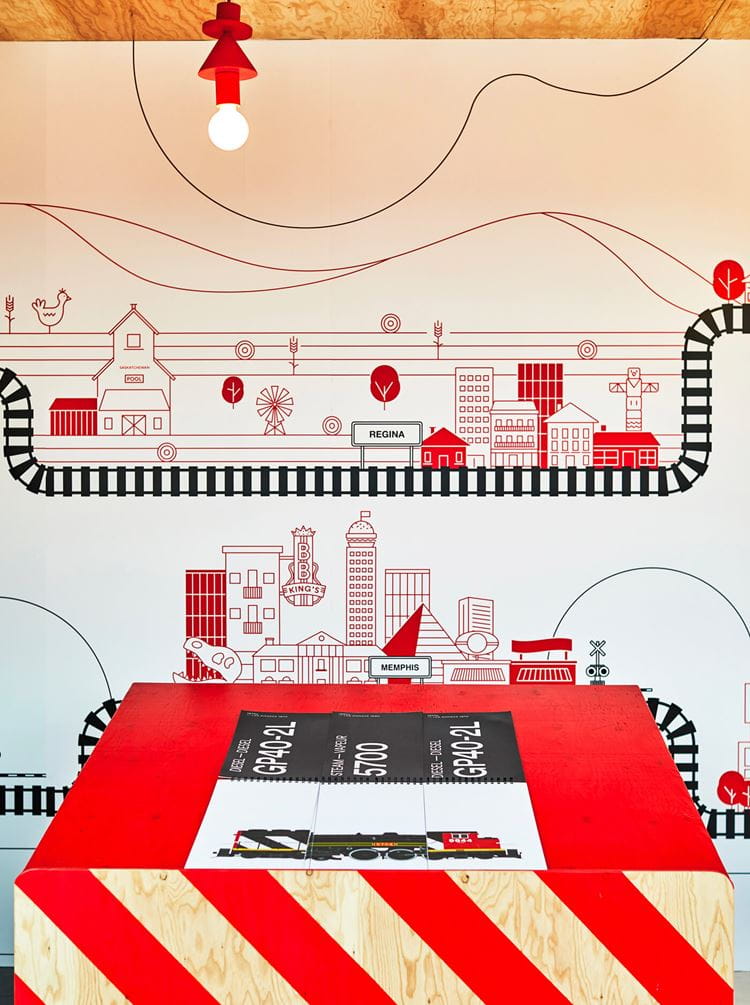 A continent of neighbours
CN100 — A Moving Celebration brought Canadian National Railway home to 75,000 visitors in its first year. It entertained, engaged, and educated North Americans from Atlantic to Pacific, and fired imaginations across generations, from those old enough to remember steam's last days to the little ones who drift off into dreamland to the sound of the distant diesel horn. Maybe most of all, it brought to life a largely unseen thread that ties us all into a continent-wide community.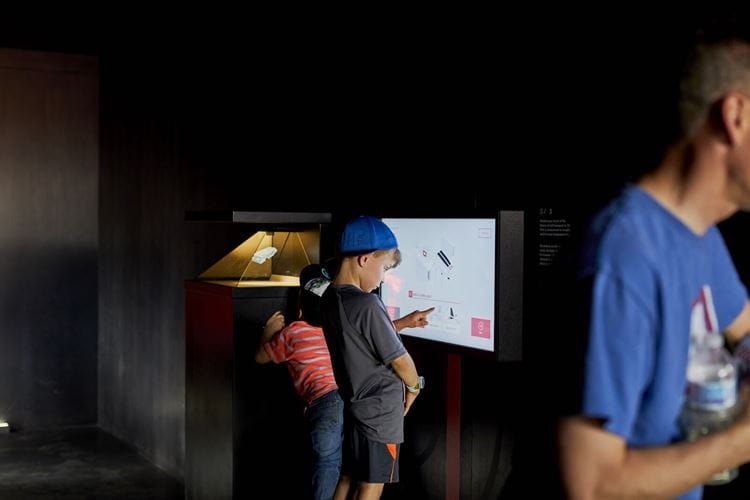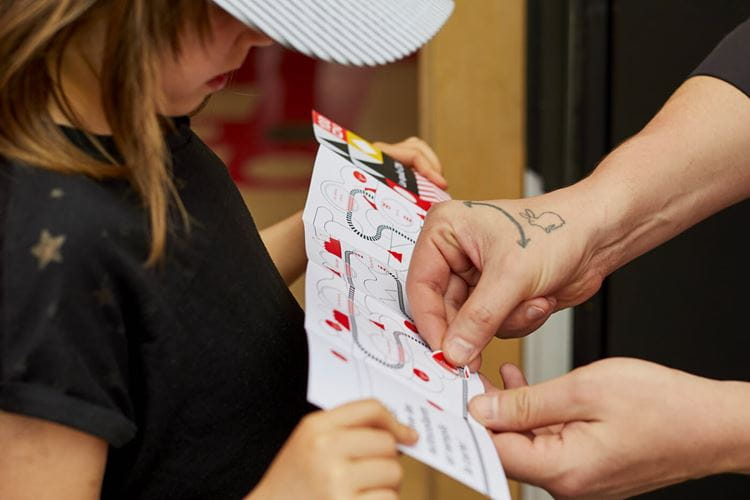 A canvas of true mixed media
Visitors listened to the voices of the people who helped build CN, spun the wheels of time to learn about 100 years of CN history, took a bird's-eye trip across breathtaking landscapes accessible only by train, built holographic representations of their visions of the future of rail transport, and sat in a CN100 library to read custom children's books about rail safety and the goods and materials brought to them by train. There was live stage and ambulatory entertainment, local food, CN-inspired characters, and a caboose-themed play area.