The 8-Bit Super Bowl Feast Generator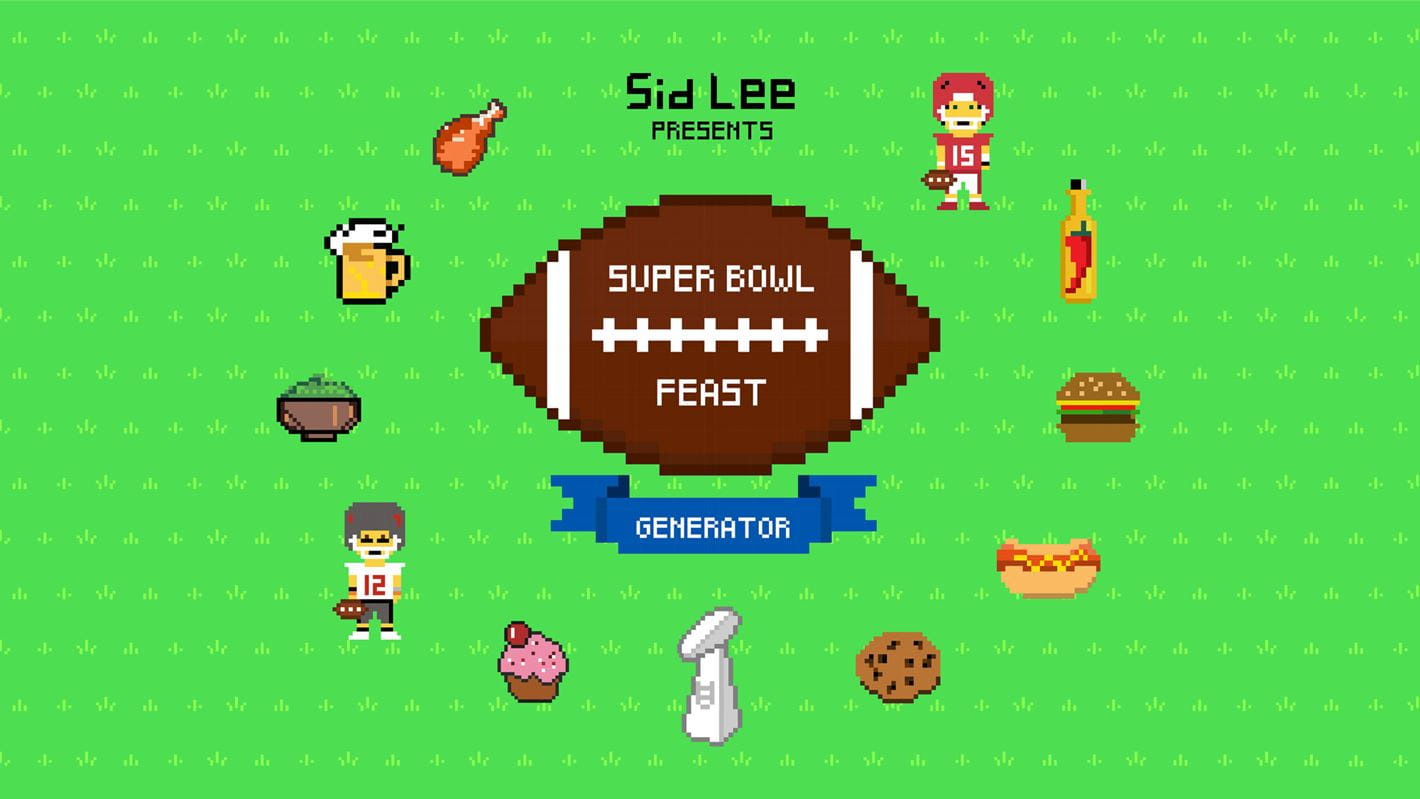 Move over astrology — it's time to discover which Super Bowl snacks make up our personalities.
Buffalo chicken dip, beer, Sriracha, football-shaped cookies…the snacking options on Super Bowl Sunday seem endless. If you had to pick six, which would be the closest to your heart? Is there any correlation between a Tom Brady fan and the desire to drink an ice cold Michelada? Ahead of the Super Bowl, a few of our content creators and developers had these questions in mind. So, they devised the perfect tool to seek the truth. Now presenting: The Super Bowl Feast Generator!
Our ground-breaking Super Bowl Feast Generator can predict your top six snacks with a somewhat high success rate. Answer six simple football-related questions, and all your wildest snacking dreams can come out to play.
Whether you're a Super Bowl savant or just want to see The Weeknd's million-dollar smile up close, make sure you're equipped with the six perfect snacks for the big game.
Check out the 8-Bit Super Bowl Feast Generator here. 🍻