Vito Piazza to take on new role as Global CEO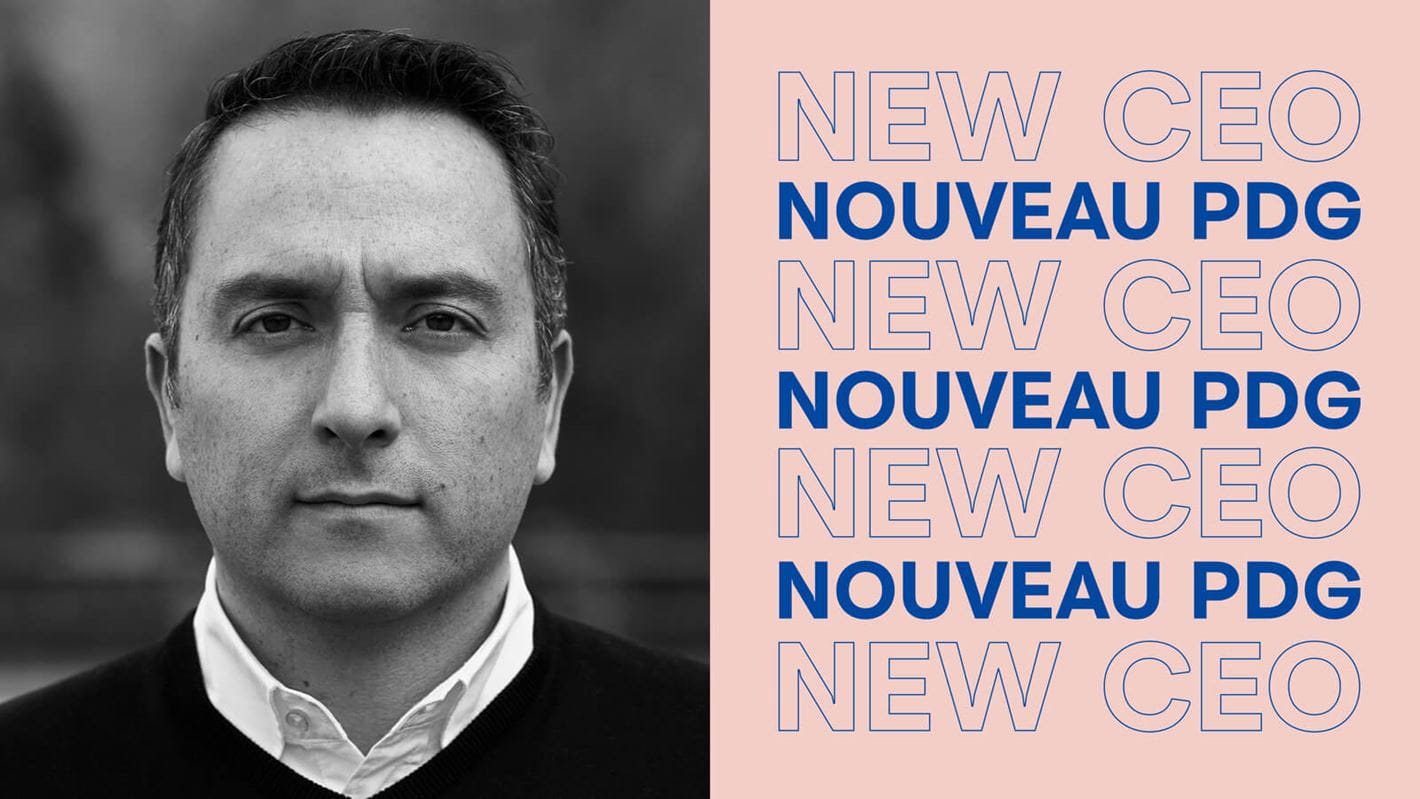 We're delighted to announce the appointment of Vito Piazza as Global CEO, as Bertrand Cesvet returns to his position of Executive Chairman. With these changes, we're promoting one of our key builders to further strengthen our standing as the most creative customer experience partner.
For close to 20 years, Vito has been an influential force focused on building and steering our unique creative perspective. As Group President, he oversaw business operations across our agency's network and provided strategic guidance to all units for collective success. His strong entrepreneurial drive and business acumen were critical to establishing our roots in all markets and in the founding of our Toronto office.
As the new Global CEO, Vito is taking over from Bertrand Cesvet, who has successfully led our 900 professionals creative community for the past four years and spearheaded a critical growth period in our history through a series of mergers and acquisitions in Canada, the United States and Europe. As Executive Chairman, he will remain strongly engaged in setting Sid Lee's strategic vision, driving growth and helping create work that matters.
"Vito is a brilliant human being, an esteemed colleague and a great friend. I am very pleased to be handing over the reins to such an outstanding leader. He is one of the very few visionaries to truly combine two proven qualities that drive businesses: creativity and strategy. His track record is remarkable, and he is someone people want to work with. I am certain he will continue to cultivate and elevate Sid Lee's creative reputation and success as our industry enters a new era," stated Bertrand.
As we foster our digital-first creative culture to yield business outcomes, Vito and the leadership team will emphasize Sid Lee's creative confidence to bring new perspectives to the conversation through design, storytelling and technology.
"I am honoured to be stepping into this role. I want to thank Bertrand, who has been my co-conspirator since I joined in 2003. I could not have reached this point in my career without his invaluable support," said Vito Piazza.
What's next for Sid Lee? Considering global events, the world needs creativity now more than ever. "Even in turbulent times, there will always be room for new possibilities and ideas, since that is when they are most needed. Sid Lee has built its reputation on using creativity and innovation to deliver real impact in the world," explained Vito Piazza. We will pursue our growth strategy in 2021, unleashing our full creative potential to help our clients achieve tangible business results and outperform their competitors.