Cracking the code of cross-functional collaboration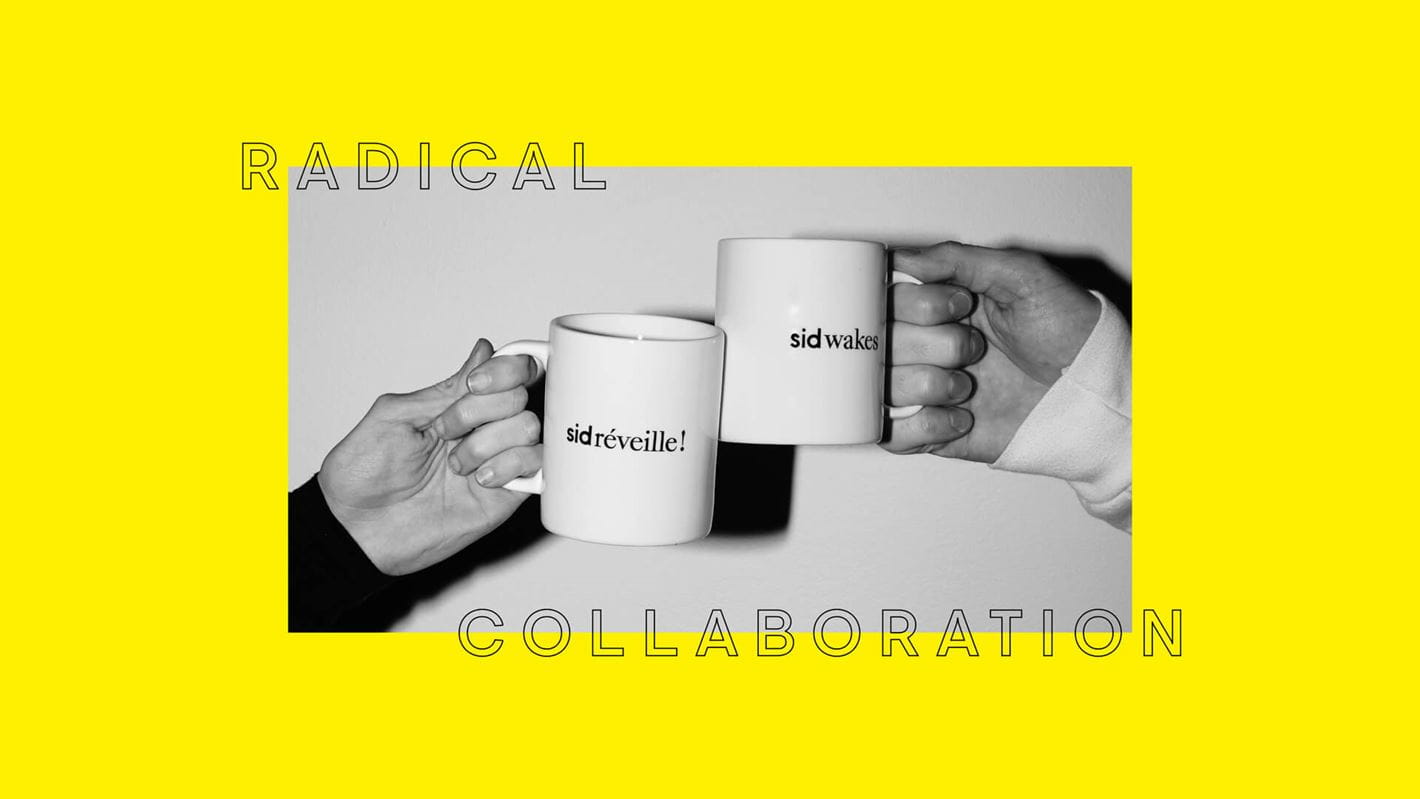 Sid Lee in Montreal's VP Head of Strategy Pauline Rosen participated in Unito's Webinar on Cross-Functional Collaboration. She was joined by Marc Boscher CEO of Unito; Julie Jeannotte, Employee Engagement Expert and Researcher at Officevibe by Gsoft; and Vyara Ndejuru, Brand and Digital Experience Leader at Element AI.
Cross-Functional Collaboration is a mouth full we know, so it's often referred to as CFC. And at Sid Lee, we have our own definition, it's something we like to refer to as Radical Collaboration. An extreme form of collaboration that goes beyond passing the baton from one person to the next, it means getting your hands dirty, together, from the start.
For over 6 months now, we have been faced with the challenges of working from home. With this new reality setting in, Pauline who manages a team of 25 strategists and UX designers, knows a thing or two about getting everyone to work together in sync. She shares her favorite takeaways from the chat and her best practices for CFC, or Radical Collaboration with us.
Tips for Radical Collaboration at home:
01 — Alignment
This point is just as important whether we are working from home or from our offices. But making sure that everyone is on the same page from the start is fundamental for a productive collaboration. We all need to be working towards the same goal. By taking the time to meet with the leadership team from the start, we avoid so many twists and turns down the road that can lead to frustration and a lack of alignment on a project. We all want to be successful and defining what that means for each project is a sure way to get there.
02 — Total transparency
Sid Lee in Montreal hosts what we call "Naked Lunches," it's absolutely not what it sounds like. No one is naked, I promise. But we do take the opportunity to invite all artisans to agency-wide announcements and then lead discussions afterwards where no question is off the table. This level of transparency from our leadership team really helps to keep everyone informed and it builds a level of trust we value at Sid Lee. This trust and culture of transparency are key ingredients in collaborating effectively. We have nothing to hide and we make sure that transparency isn't just a buzzword we toss around because it sounds good.
03 — Making yourself available
By being stuck at home we have lost that natural ability to step into each other's office spaces to chat, offer a hand or bounce ideas off of one another. In an attempt to regain some of that spontaneity, we came up with some small ways to bring these moments back into our every day. One of them was simply by creating a new status on Slack. We have the usual, "On a Call" or "In a Meeting" but we added a "Down to Jam" status that shows people you are open and willing to share ideas. We also instituted an "Open Door" hour where we host an hour Zoom call and invite anyone from our team to jump in with a question, simply say hi or come with a challenge they need help tackling. Every week it's a surprise to see who joins in and what types of discussions we end up having, but so far it has done wonders to keep us connected.
04 — Brain Bursts
One of the very best examples of Radical Collaboration is something we call a "Brain Burst" where we welcome people from all departments, true opposing forces, to come around the same table and contribute to the creative product. What is cool about this is that we include people who are outside of the creative department. This mix of disciplines and minds gives us the ability to expand our horizons into places unknown, by asking ourselves the question "What if?" By taking into consideration all angles of the project, we can come up with creative angles that are unexpected and truly belong to everyone involved.
05 — Constructive feedback
Another idea that works both online and offline is something we call an "Additive Meeting." This meeting usually takes place somewhere after the first round of idea sharing. Its purpose is to foster a safe space for collaborating when ideas (and people's egos) are still very fragile. As you can imagine, giving feedback through a screen is even more challenging as body language and tone can easily be misinterpreted. The one rule for these meetings is to use language that builds on ideas: "Yes and…". This simple language trick avoids the tendency to crush ideas with reality way too soon.
Be sure to check out the full-length Panel here.