Build the Vote: engaging future and first-time voters in Minecraft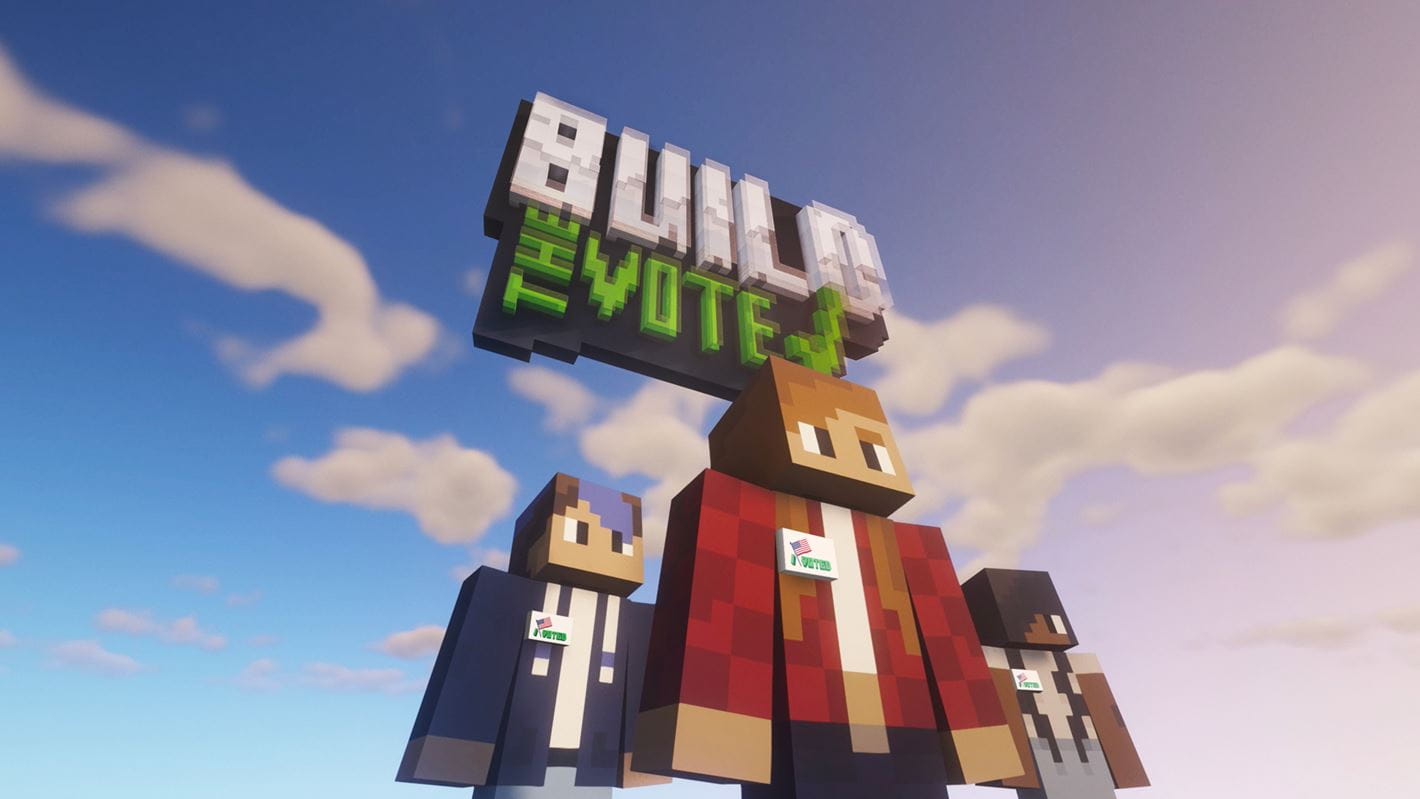 Voting is perceived as an intimidating process, especially by young voters. With the US Elections underway, we partnered with the non-profit and non-partisan organization Rock the Vote to launch an initiative called "Build the Vote": an online video game experience in Minecraft. Conceptualized and executed by our team, the interactive desktop experience aims to educate future and first-time voters on the election process in a creative and engaging way.
As of October 26th, polling stations in the custom-built in Minecraft Build the Vote world have been open, giving Americans, especially those 18 or younger, the opportunity to learn and practice voting. The Build the Vote ballot doesn't focus on candidates, but on the 10 most-debated issues in the current election:
— Gun laws
— Criminal justice reform
— Healthcare access
— Climate change
— Education
— Immigration
— Job stability
— Student loans
— Corruption
— Racial equality
From registering to casting a ballot, Build the Vote simulates many of the same steps voters face in real life. Results from the Minecraft election process will be shared to highlight what the next generation of voters has at heart. For first-time voters, the video game is also a reminder of the importance of exercising their right to vote.