Stab at the Future — Elevating the fan experience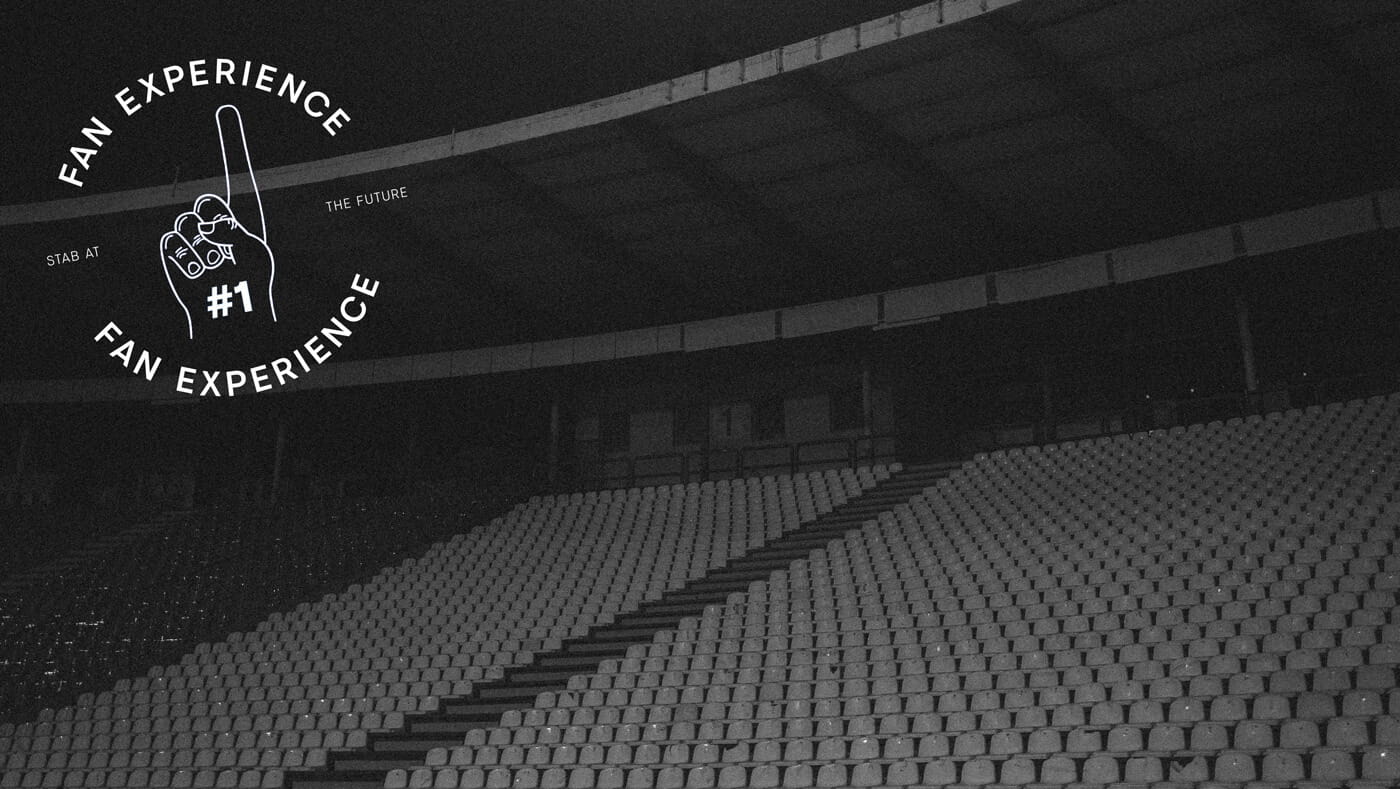 Sid Lee Toronto Co-Managing Partner Tom Koukodimos explores what the future of the fan experience in sports will look like beyond the stadium, and the role that teams, leagues, and brands have to adopt.
By show of hands, who has ever been to a live sporting event? If you have, you know that the experience is insane. The performance of the players is palpable, the energy and emotions of the fans is like nothing else, the smell of food wafting through the crowd is unignorable, the drinks are cold and brought directly to your seat. In many ways, nothing can compare to that live energy. So, what now? When will the opportunity to enjoy that come back, and if it does, will it be the same? The current pandemic is proving to be a powerful catalyst for change. But long before COVID-19 was even a conceivable reality, there was a need to revisit and transform the out-of-stadium fan experience in professional sports.
With the arrival of the pandemic and the resulting shutdown of sports stadiums, the conversation around figuring out how the fan experience can persist outside of courts and arenas is rapidly gaining traction. The good news is being a sports fan is one of the great human experiences that allows us all to "tune in" together; therefore, it's here to stay. But leagues, teams, advertisers and sponsors alike will need to adapt to and evolve with this new sports reality and redefine what it means to be a sports fan.
Catering to the masses
The disconnect between the in-stadium and out-of-stadium fan experience has become impossible to ignore. On any given Sunday, there may be 60,000 fans in attendance at a live NFL game, but there are millions more watching at home on the sidelines of the amazing live experience that teams and leagues offer. This pandemic only highlighted that disconnect (or rather, the opportunity) and is now urging teams and leagues to transform their out-of-stadium sports experience while opening doors for brands to move beyond typical endorsements. The traditional sponsorship model results in a lot of money being spent on providing brand visibility during a game, and while that provides value, there's a new dimension that can be unlocked by engaging those millions of fans outside of the stadium in a more meaningful way. There's an emotional trigger that big brands represent in sports; for me, they signal "the big leagues," and brands help bring gravitas to the experience. There is an opportunity to use this to their advantage, think about moving beyond logos on the sidelines, and get into the culture of fandom. Now is the time to do it.
Fans in limbo
For years, fans have taken it upon themselves to curate content and host discussions on their favourite topics on digital forums, having their conversations online on the Twitters, Reddits and Facebooks of the world. Interestingly, sports teams and leagues aren't leading these conversations; in fact, they're hardly even involved when they should ideally be the ones giving fans information and offering them a way to gather. Posting now and then on their Twitter and Instagram accounts isn't enough to activate their evidently eager-to-engage fanbase, especially when those platforms are flooded with so much general content. There is so much more that can be offered to these passionate fans through purpose-driven initiatives that cater specifically to these communities and their needs.
What does the future hold?
The return of professional sports in this new reality will undoubtedly be challenging for teams, brands, and fans at first. But I believe we're headed towards an explosion of growth and innovation once everyone finds their footing. The opportunity has never been richer for sports leagues, teams, and brands to collectively join forces and put forth new ways to enhance the fan experience beyond the stadium in order to reach and engage with their fanbase. Sports marketing is a large part of Sid Lee's creative success, and it's also a large part of what helps bond communities around the world. This gap in the fan experience isn't a ripple caused by COVID-19, but it has indeed taken a pandemic for many to realize that this problem was always there. Creativity for us isn't just about ideas; it's also about identifying problems and finding ways to solve them. Without revealing too much, I can confidently say that innovation is coming, and I'm looking forward to sharing what we have been working on with you soon. Stay tuned.