Getting to know Marie-Elaine Benoit, Adweek Creative 100 trailblazer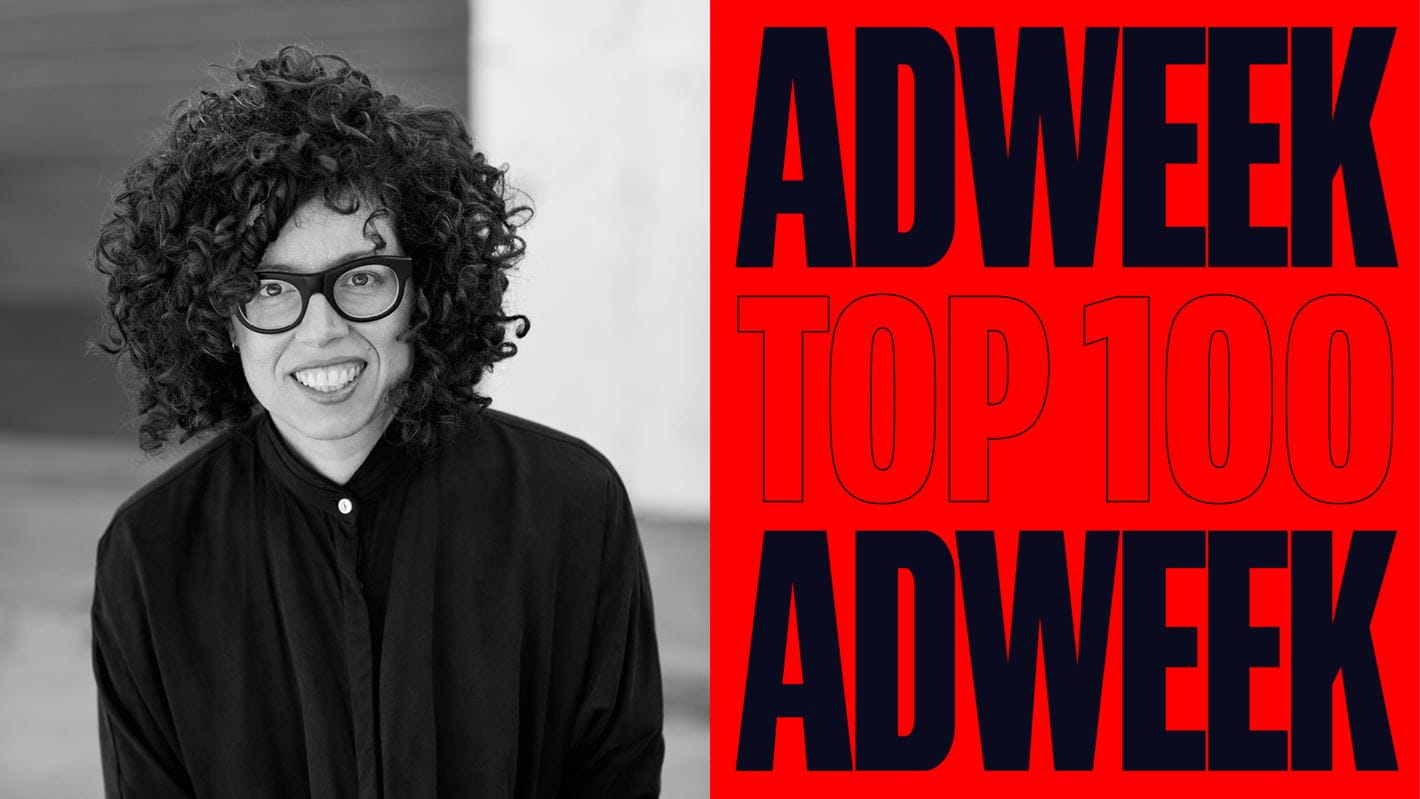 Creative Director Marie-Elaine Benoit has made her mark throughout her 18-year career, which she kickstarted at Sid Lee in 2002. With an ever-evolving conceptual approach to her work, it's impressive but no wonder that this seasoned artisan with an unmatched eye for design has made Adweek's 2020 Creative 100 list. Being recognized among the most inspiring rising stars who shape the way we see our world is a remarkable achievement, and we couldn't be prouder of the passion, dedication, and spirit that Marie-Elaine has contributed to Sid Lee over the years.
So, what does it take to get recognized among other world-class creatives? Let's find out what makes this talented artisan tick.
When did you first know that you wanted to work in a creative industry?
I grew up in Granby, Quebec, about an hour east of Montreal. I spent a lot of time making art, drawing typefaces, and designing elaborate obstacle courses for kids in my neighborhood. As a camp counselor, I was constantly coming up with new, crazy games for my campers to play — we never played the same game twice — and it was these activities that helped nurture my creativity.
How did you get started in your career?
After attending a top college for design, I studied graphic design at UQAM which, in my opinion, is the best design school in the world. After graduation I got hired at Sid Lee, where I've had the chance to develop my design skills beyond the realm of graphic design: I worked with interior design, experiential design, event design, architecture, and furniture design, among others. Over the course of my career, I've always tried to go outside of my comfort zone and push the envelope, try new things and break a rule with every project.
How would you describe your overall approach to design?
My approach is something that I describe as purposeful design. Everything that I create needs to work together and make sense in order to build a story that's unique to each brand I work with. Every element in my work is there for a reason and to add value. I'm an advocate for creative intelligence in design. For me, the work is about so much more than what it looks like. I create with a sense of purpose, ingenuity, and storytelling to produce work that's capable of shaping the people and places it reaches.
What influences your choices in purposeful design?
Everything I've done and everyone I've worked with has influenced the way I work, from being in design school to working at Sid Lee. My experience in Sid Lee's Amsterdam office introduced me to a lot of new things and I was pushed out of my comfort zone as I worked on different kinds of projects that I'd never done before. When you're pushed outside of your comfort zone, it forces you to learn, grow, and evolve. From the beginning, I've held onto this idea of striving to create what has never been done before, and my process evolved to incorporate strong storytelling and a curated concept with each new project I take on.
What is your process when starting a new project?
Every strong brand has a strong purpose and a reason for being, and I do everything I can to establish that kind of visual story within each brand I design for. When you build a new brand identity, it's almost like creating a new person. Think of it as if a baby is being born and you need to consider the traits this individual will possess: tone of voice, how they're perceived, how they express themselves to the world… All of that needs to be figured out when creating a brand identity. At the beginning of a new project, I work with strategists to decide on the best unique brand story and once that's decided, we get started on the design.
What's your biggest strength?
While it might be obvious, I have to say my biggest strength is my visual way of thinking. I've always been a very visual person, and I tend to see things differently than most people. For example, if I imagine what a year looks like in my head, I don't picture a calendar or time itself, really. Instead, I see a continuous circle with June on top and December at the bottom, whereas several people I know see it as a straight line that just keeps going. I think another of my strengths is my caring side: I care tremendously about the people I work with and the detail that goes into my work. I aim to be as human as possible in the projects I take on and always take the views of others into consideration.
Is there one avenue of design that you love above others?
I love dipping my toes into every area of design when I can. Graphic design, branding, typography, spatial design, architecture, interior design, and industrial design are other areas that I've worked with in the past. In particular, I get excited when I can merge different disciplines together, like combining graphic design with interior design to transform a space. I love these kinds of projects because they allow you to really mix and match all kinds of disciplines together.
Are there any design rules of thumb that you swear by?
Create purposefully, think and work innovatively, and always be prepared for change.
What advice would you give to aspiring creatives?
If you love what you do, if you pour your heart and soul into it and truly believe in your project and your ideas, then anything is possible. Every new project is a labour of love. Get your hands dirty, explore, and let your imagination and your work go crazy. I've pulled a lot of all-nighters throughout my career, not because someone asked me to, but because I was so passionate about what I was doing.
Read more about Marie-Elaine in Adweek's article here.
Here's a glimpse of some of her award-winning work: