#ThePlateFund: An emergency program for restaurants workers in Seattle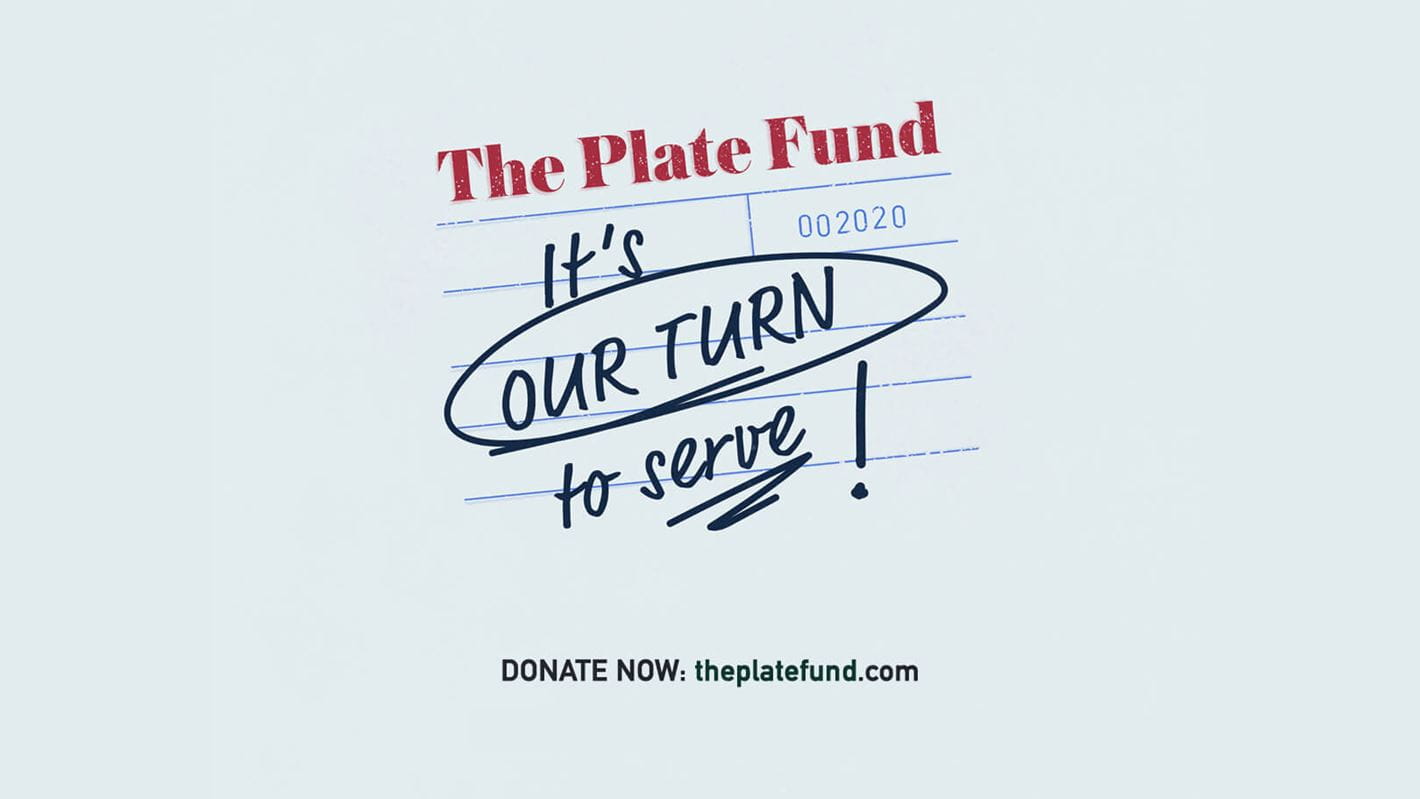 Sid Lee's community rallied artisans in Seattle, Los Angeles, New York and Montreal to create and execute the brand and the campaign (brand identity, social, print, video) for the Schultz Family Foundation's emergency aid program. #ThePlateFund offers immediate financial relief to the nearly 100,000 restaurant workers in Seattle affected by the COVID-19 crisis.
To learn more about #ThePlateFund initiative, read the article in The Seattle Times.
Discover the project in its entirety here.