Goodbye promotions. Long live promotions. Turning promotions into lasting experiences.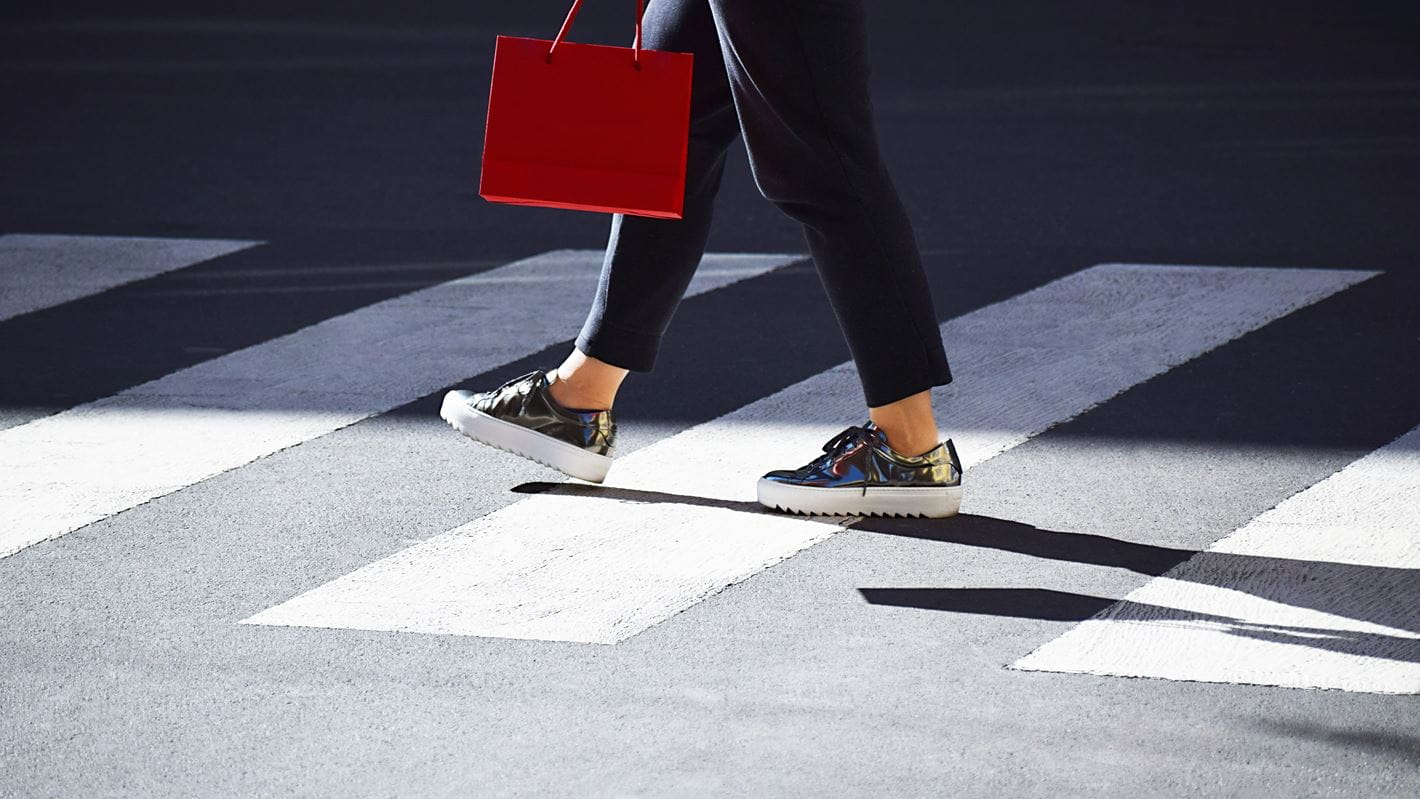 Retail isn't dead and neither are promotions, but winning retailers and brands are evolving to be customer- and community-centric. As we approach Black Friday and Cyber Monday, we sat down with our Chief Strategy Officer, Elana Gorbatyuk, to discuss directions that retailers can shift in to make their promotions matter more.
Let's face it, nobody wants "more stuff"!
Coming into promotional seasons, consumers are asking retailers to eliminate waste, consider the environment, and offer more conscious distribution and packaging options.1 Plus, 64% of Canadians are saying they'll be gifting experiences, not things, this upcoming holiday season.
Overall, people are investing in fewer things across all categories. Perhaps what's most interesting, however, is that the value attributed to each item is going up.
The volume of the apparel and footwear industry, for example, is projected to grow at a fairly flat CAGR (2018-2023) of +1.3%, whereas its projected value growth is nearly double, at a CAGR of +3.7%.2
People are clearly speaking with their wallets and putting pressure on brands and retailers to make each item mean more.
What drives meaning for people today?
1 - People expect brands, their voices, and their practices to take a position on issues.
Two out of three of consumers expect brands to take a stand on social and political issues close to their hearts.3 This strong desire to take a stance is fueled by the rise of environmental consciousness. People not only want brands to be less wasteful,4 but they also expect brands to create goods and products that will actually last.5 This is putting enormous pressure on entire categories like fast fashion, houseware, and even technology.
2 - People have an increasing need to belong.
As loneliness has become a global epidemic, people have an increasingly elusive sense of belonging:6
1/2 of Americans and 1/5 Canadians feel lonely.
Over 150 million young people in China were dubbed the "loneliest generation."
This reveals new opportunities for brands, retailers, and especially platforms to create all-new kinds of exchanges and drive community participation.
Making your next Black Friday and Cyber Monday (and every promotion) matter more
1 - Invest in understanding the real wants and needs of customers and the community. Then, treat customers as members to be promoted.
Nike by Melrose: This new phygital concept store serves local NikePlus members exactly what they want, when they want it. Inspired by its members, the store not only provides a selection of the best-selling products, but it also offers city-specific styles determined by Nike's digital commerce data (buying patterns, app usage, and engagement).
adidas's new loyalty program (adidas Creators Club) leverages the community's irrational hunting behaviour to drive loyalty and unlock rewards across four levels, ultimately connecting them to the gear and to like-minded members. This A.I.-powered shopping app merges sneaker heads' motivations with personalized recommendations and community content.
Bumble extends its social and dating application to create a restaurant that responds to the lack of inexpensive places for dates and meetups in N.Y.C. Bumble Brew is a 70-seat café—ideal for dates—though the space will also be used for events such as networking nights, a nod to Bumble Bizz.
2 - Don't just offer deals. Design events, programs and services that overcome pain points.
Singles' Day from Alibaba addresses the country's loneliness pain point and gets the community to treat itself. Last year, Singles' Day's gross merchandise value (GMV) hit over $30.8 billion in sales, all within just 24 hours. Global brands and retailers like Nike, adidas, L'Oréal and Macy's are investing in the event and designing services around it.Hello Alfred addresses time badly spent on errands vs. spending quality time with friends and family thanks to an app-based concierge service for apartment dwellers. Available in most U.S. apartment buildings thanks to a partnership with apartment operator Greystar, the basic service is included in tenants' rent. But 75% of tenants choose to upgrade to the paid version, which comprises additional partnerships with local businesses. Landlords benefit from a value-added amenity, and Hello Alfred takes a cut of the business.
Stitch Fix focuses on catering and programming specifically for people's fashion tastes versus offering generalized recommendations. As confidence is also linked to happiness and success, Stitch Fix contributes to shaping people's confidence—in fashion and, ultimately, in general—by styling for what they want and love. No wonder it has a projected CAGR (2019-2024) of +23%.
3 - Begin voicing a stance on real issues, even if your practices are not yet perfect.
Irish fast-fashion retailer Primark announced a fivefold increase in its Sustainable Cotton Programme as part of its sustainability strategy. This targets 100% sustainable cotton usage across all product categories. Over 160,000 of Primark's independent farmers will be trained across three of its sourcing countries—India, Pakistan and China—by the end of 2022.
By designing a program that "facts back" against climate change deniers, Sid Lee supports the canadian chapter of Protect Our Winters (POW), a not-for-profit organization dedicated to protecting our playgrounds.
REI, of course, steals attention again by closing its doors so people can actually be outside, enjoying the experience of owning REI gear as opposed to just acquiring it.
1 Angus Reid (2019)

2 Euromonitor USA (2018)

3 Adweek (2018)

4 Nearly 50% of global consumers are willing to forgo a brand name in order to buy eco-friendly products. (Stylus, 2019) / 91% of Canadians feel that retailers should be eliminating waste and considering the environment. (Angus Reid, 2019)

5 53% of U.S. consumers rate quality as the most important factor when making purchases compared to price (38%). (First Insight, 2018)

6 CBC (2019) / Forbes (2019) / Singapore Gov (2018)