Sid Lee and Starbucks Canada say "YES" to mornings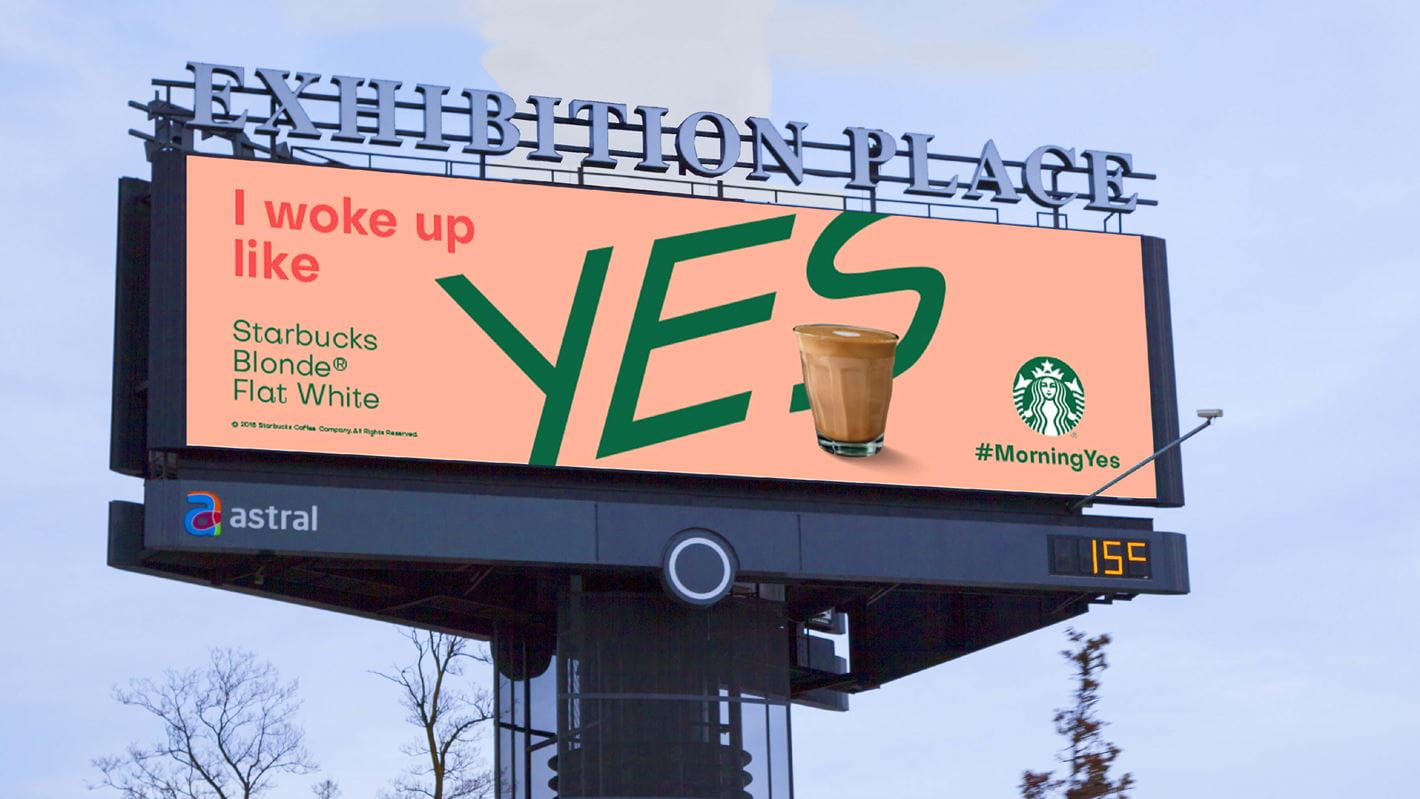 Starbucks Canada and Sid Lee Toronto are pleased to announce their recent partnership grounded in creating bold campaigns unique to Canada and driven by Canadian consumer insights.
While Starbucks Canada has had domestic relationships in the past, they have always been focused on adapting American campaigns. Our new partnership with Starbucks marks a new direct focus on the Canadian market. By combining our curiosity about social and cultural trends alongside Starbucks's passion for inspiring and nurturing the human spirit, we hope to create powerful work that matters and connects with Canadians in a meaningful way.
For our first project, we collaborated with a team of neuroscientists, musicians and health experts to create Starbucks's MorningYes alarm, an alarm scientifically engineered to wake you up feeling good. The alarm starts with a gentle intro that gradually builds to help the brain transition from sleep to awake. Next, positive lyrics and upbeat tempos are introduced to release feel-good dopamine and bolster a motivational outlook to start your day.
Our insight was simple: we all do mornings differently. Whether you wake up for a 5 a.m. run or rise right before noon, mornings belong to all of us. We reset the cultural conversation around "ideal" morning people by showing that anyone can have a great morning by saying yes.
Click here to learn how you can set the song as your new alarm and start saying yes to mornings!