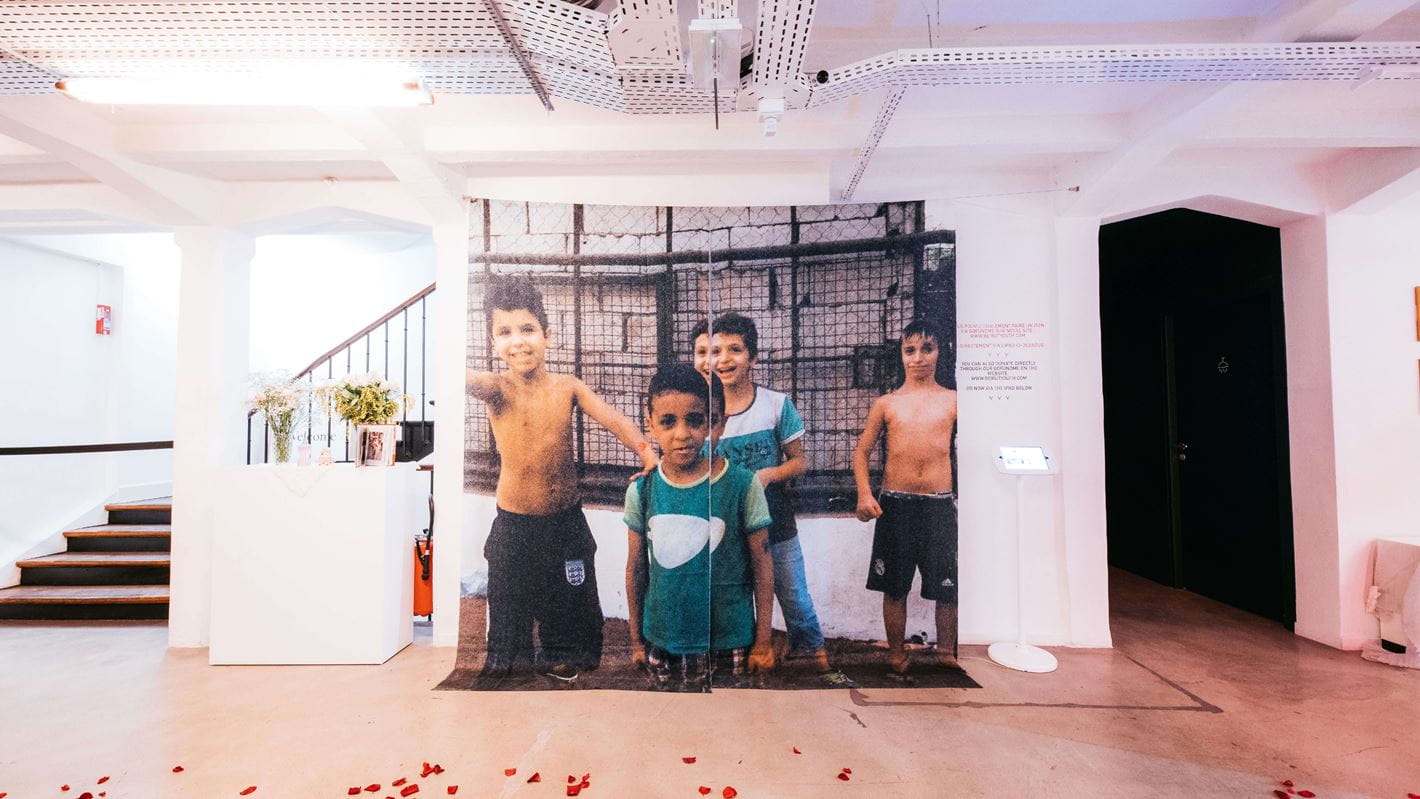 The Sid Lee Gallery in Paris is officially open!
Sid Lee opened a gallery on the ground floor of its Paris office and in February, they exhibited Beirut Youth by Gogy Esparza and Jey Perie, two New York-based photographers.
Beirut Youth was first exhibited in New York in June 2017 and has also been shown in Dubai (September 2017), Tokyo (November 2017), Los Angeles (February 2018) and Beirut (August 2018). Paris had the opportunity to host this exhibit from February 22 to March 14, 2019.
Beirut Youth was organized by the Parisian collective La Pierre. More than 100 people attended the vernissage, held during Paris Fashion Week.
Beirut Youth is a multimedia installation by Gogy Esparza and Jey Perie that immerses you in their trip to Beirut in Lebanon.The pair arrived in Beirut in August 2016, wanting to go beyond telling the story of the city and its youth, from the rich to the underprivileged. Honest, brutal and sensible, the exhibit crystallizes the emotions they felt in the city and through its people: the beauty and intensity of its fervour, the pain and products of its history. While the country has been torn apart by war, the juxtaposition of such a variety of cultures, religions and opinions drives the city's chaos, seductive and wonderful in nature, as only Beirut could.
50% of all sales will go directly to and be divided equally between the Shatila refugee camp's CYC youth centre, located in the southern Beirut, and Sawa for Development and Aid's Winterization Campaign.
Donations will provide children in the CYC centre with educational material, uniforms and sneakers for its youth soccer program. Donations to Sawa for Development and Aid will provide refugees from the Beqaa Valley with clothes, heating, fuel, food and tents.
The next exhibit at the Sid Lee Gallery will take place in April!
Gogy Esparza Instagram
Jey Perie Instagram
La Pierre Instagram