Sid Lee: shortlisted at the London International Awards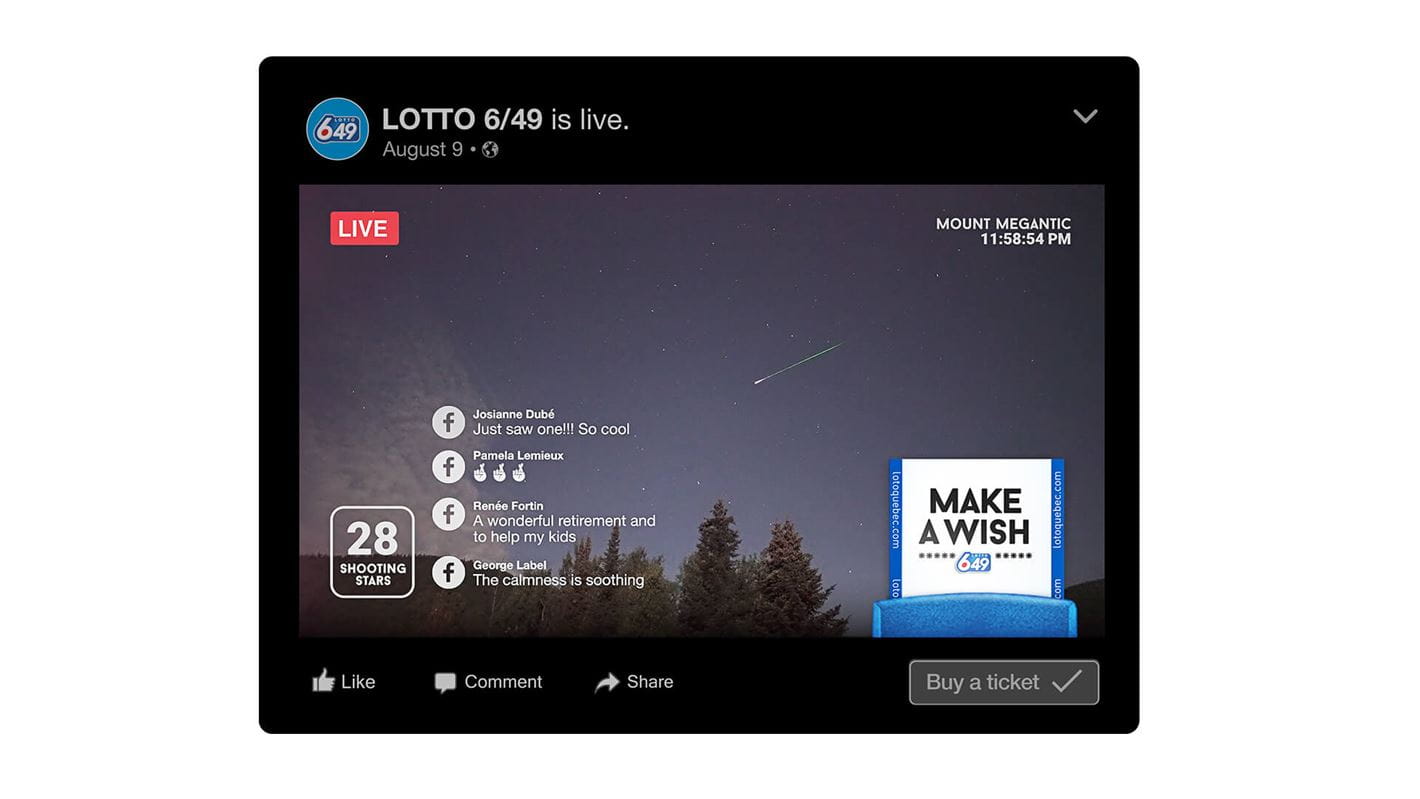 Sid Lee's "Lucky Stars" campaign for Lotto 6/49 was shortlisted in the Digital Entertainment category at the London International Awards (LIA).
The campaign blended technology, lottery and the magic of shooting stars to make Québec believe in luck again.our Our Lotto 6/49 technicians armed with an Ultra-HD camera sprinkled luck back into the provinces by capturing the annual Perséides meteor shower live, urging viewers to make a wish – and buy a Lotto 6/49 ticket.
Find out more about the 2018 LIA Awards shortlist here.