Reno-Depot's "Street Swatches" named "Ad of The Day" by Adweek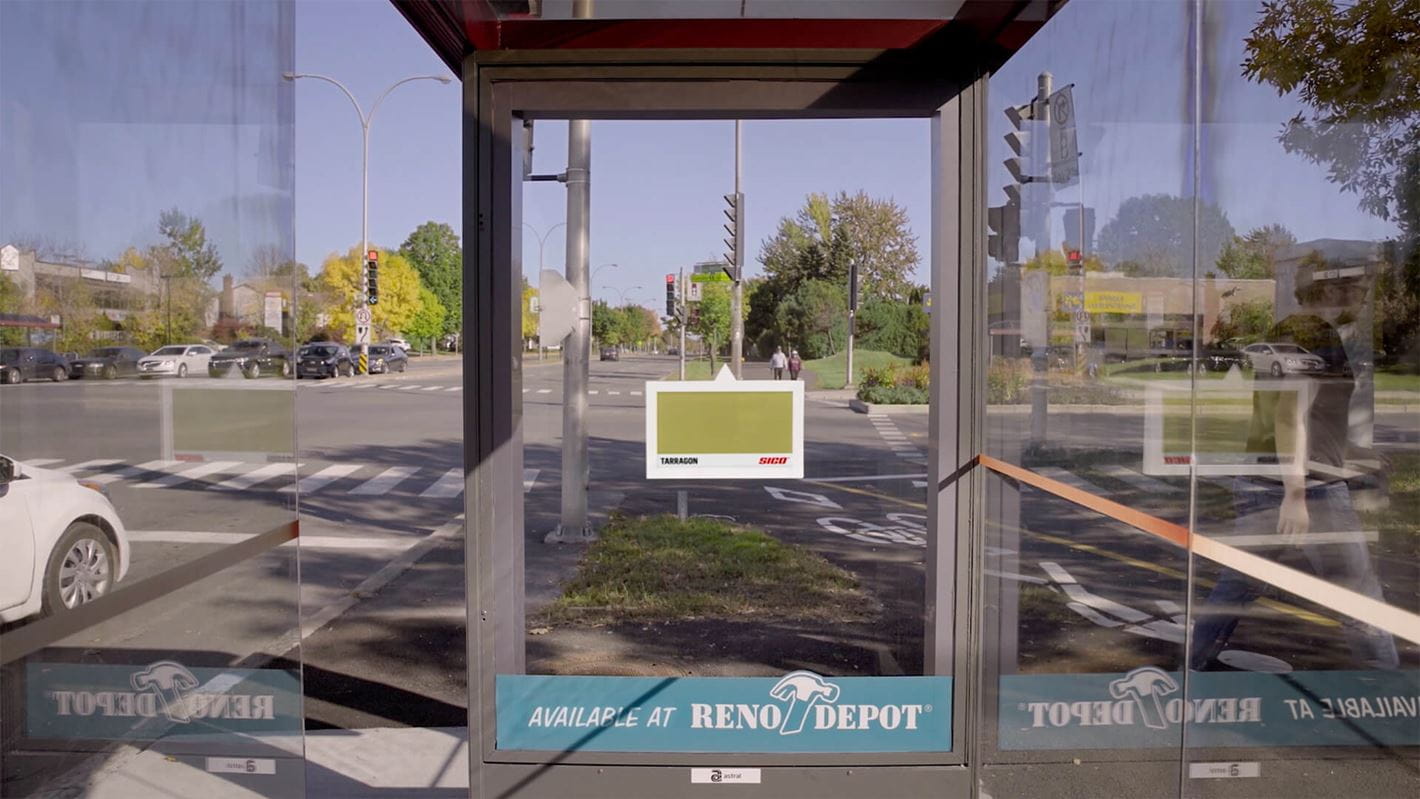 Sid Lee and Reno-Depot joined forces for a third consecutive year to showcase the SICO paint colors available from the retailer.
This year's interactive offensive entitled "Street Swatches", had us take over the advertising space of a bus shelter, embed it with creative technology that captured the passing colours and associated them with the SICO paint range database in real time.
See the full article featured on Ad Week
here
.