Sid Lee & LNDMRK kickoff "Le Champ Libre Royalmount" with Muralist Maser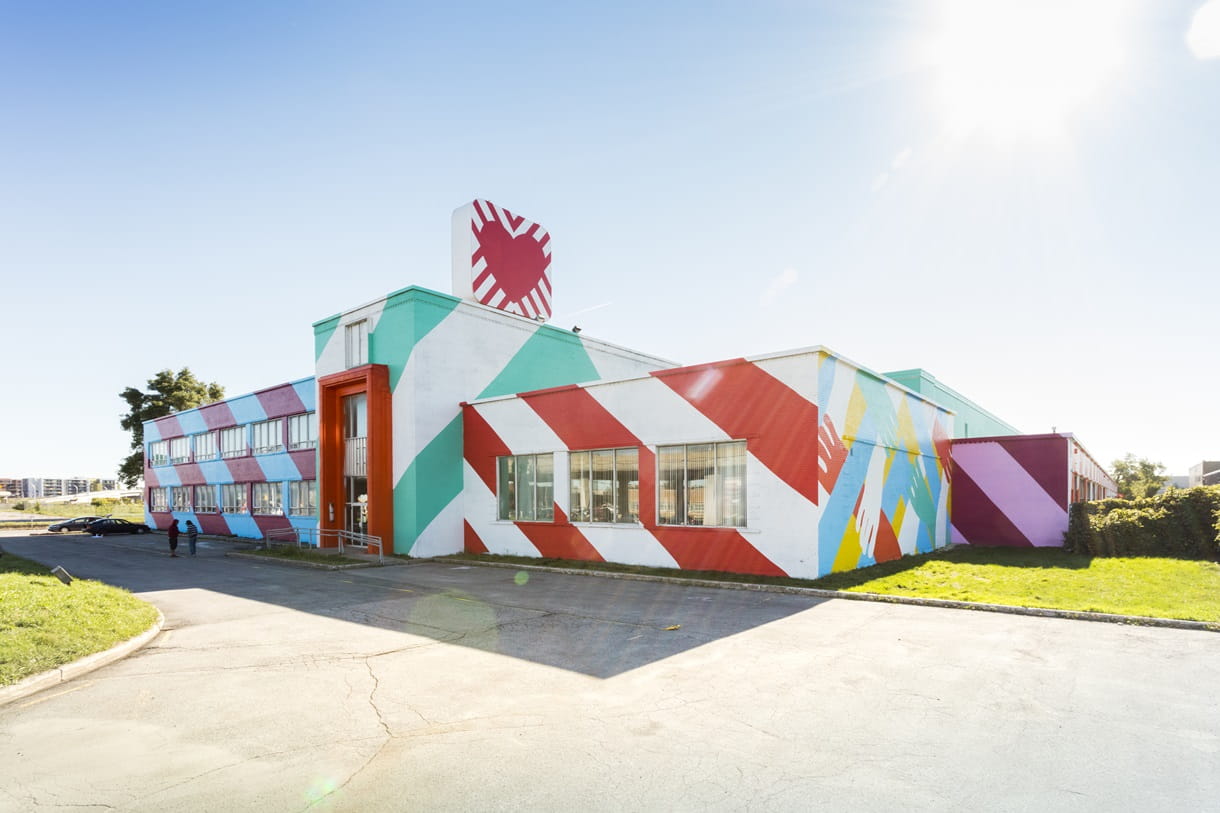 Sid Lee as Creative Consultant on the Royalmount project has partnered with Lndmrk and internationally renowned artist Maser to transform the industrial building located at 5430 Côte-de-Liesse Road. Previously known to Montrealers as the infamous Salada Tea factory, the building is now reborn in the bold colours, geometric shapes and eclectic motifs characteristic to Maser's street art style.

"Montrealers will drive to work every day and come face-to-face with an unexpected change of scenery. It's always interesting to see that reaction and connection with the everyday commuter. Public art has the power to trigger people's curiosity while interrupting the urban landscape," Maser says.

This is the first installation of the "Le Champ Libre" an ephemeral mural project supported by Royalmount, which is readying a series of actions to enliven the district, slated to become a Montreal destination like no other. On the eve of Montreal's 375th anniversary, several projects are under way, promising to deliver a quintessentially Montreal urban experience and make the area a must-visit destination.