Grand prix de la pub 2015 for Sid Lee Paris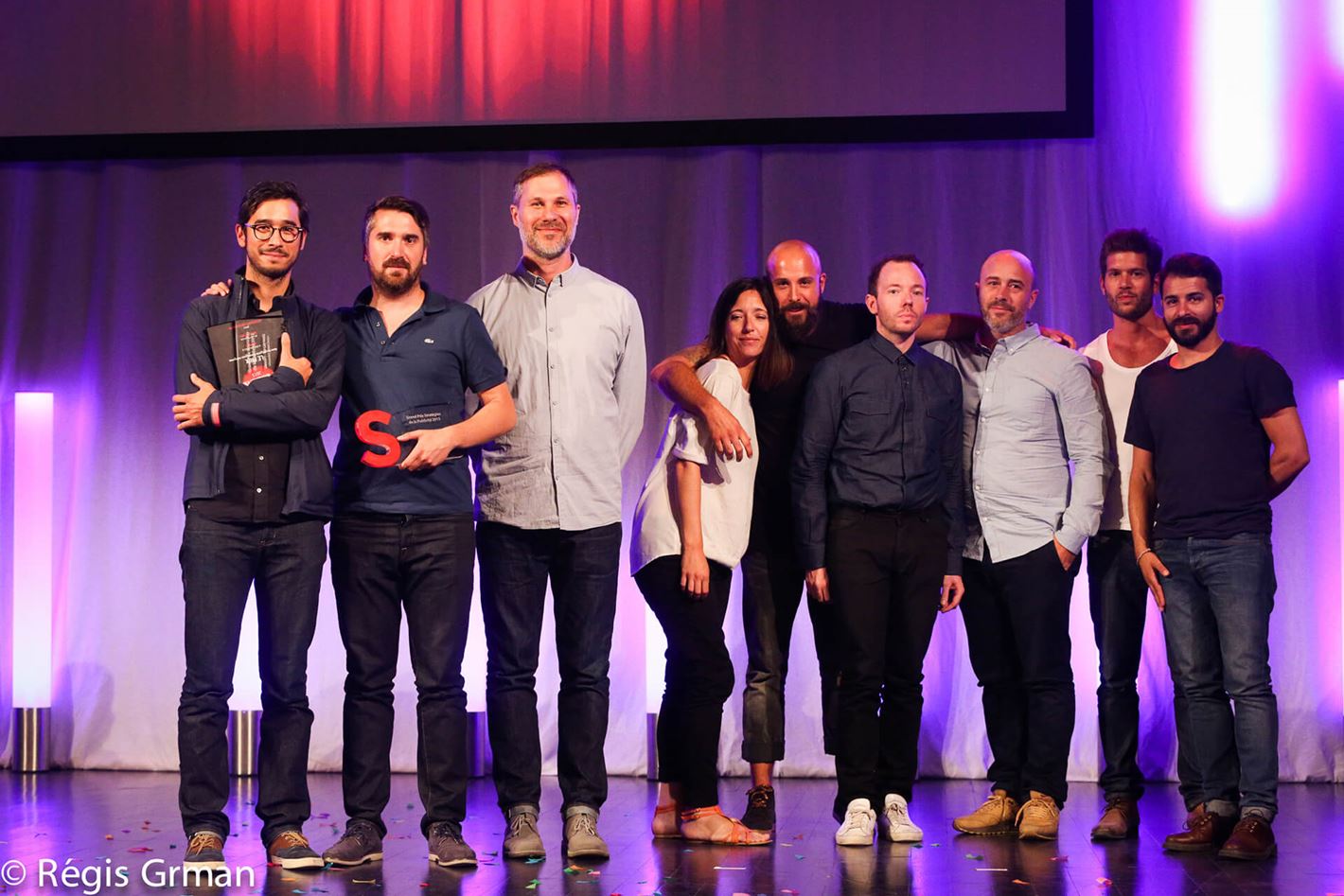 Sid Lee Paris has won Stratégies magazine's Grand prix de la publicité 2015 for the launch of Ubisoft's Assassin's Creed Unity game.

Here's what Stratégies had to say about our work:

At first glance, the animated trailer for Assassin's Creed Unity, already awarded at countless festivals (D&AD, Eurobest, ADC…), to which we've added the Grand prix de la publicité 2015, is relatively simple. In the midst of dirt and poverty in a pre-revolutionary Paris, while the people are struggling to survive, emerge a series of heroes: the famous Assassins. Halfway between Robin Hood and Zorro, these righters of wrongs fight tyranny, invade palaces, stand up to armed soldiers, and lead the oppressed in their battle against the royalty. Broadcast in October 2014 on TV channels and cinemas around the world (except the United States), this advertising film by Sid Lee Paris (media agency: Mindshare in France, the United Kingdom, Spain, and Germany) immerses viewers in the temporal and spatial universe of this Ubisoft game, the seventh part of the Assassin's Creed series, released in November 2014.

But behind the apparent classicism of the trailer is a whole other story: all the revolutionary and justice-thirsty Assassins featured in the clip were not created by a software or one single designer. Rather, they were drawn by fans of the game themselves, who got to actively participate in the creation of this ad. "We spent two months working on a first idea with a film and a digital operation, says Sylvain Thirache, founder and creative director of Sid Lee Paris. Then, from debrief to debrief, we were finally inspired by the game's co-op mode [for the first time with Assassin's Creed, players can choose cooperative mode in order to join forces towards a common goal] to create a trailer that would match this participative concept." "This campaign is directly in line with our product", adds Guillaume Carmona, marketing director at Ubisoft for the EMEA region (Europe, Middle East, Africa).

Our Assassin's Creed Unity campaign also won two other prizes in the Games, Toys, Sports Equipment and Integrated categories. Sid Lee Paris also won the Self-Promotion prize for its Dashboard.