Sid Lee kicks off Nights by Absolut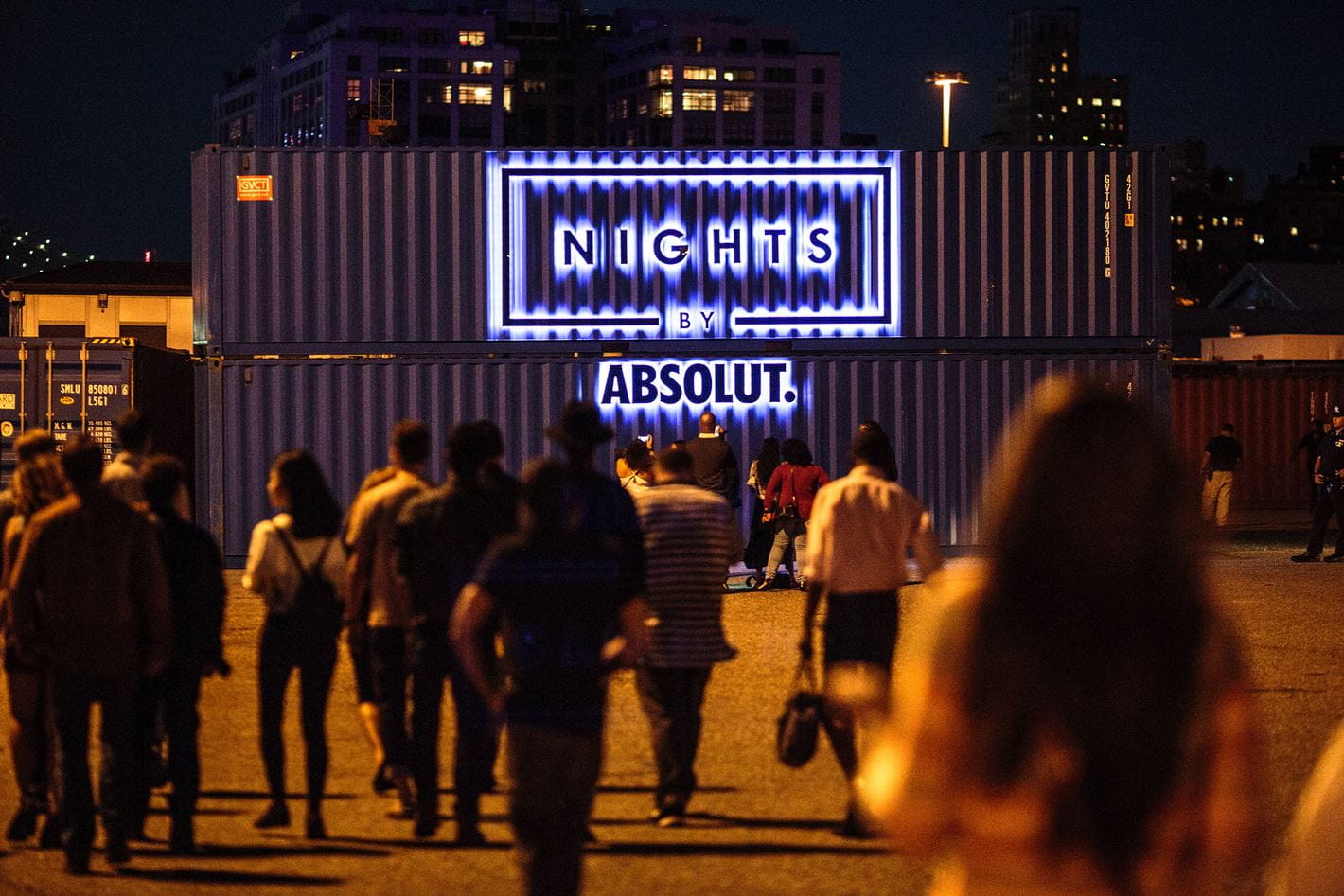 Absolut infuses nightlife with creativity

This September, Absolut and Sid Lee kick off Nights by Absolut, a global series of one-of-a-kind experiences that will inject a heavy dose of creativity into nightlife. In collaboration with artists that are pushing the boundaries of their field, Absolut will use the night as a creative canvas, and invite audiences to play inside these unique artistic experiences.

Over four weeks in September and October, Absolut and Sid Lee will bring the next step of the Transform Today campaign to life through this series of unforgettable experiences in some of the world's greatest cities; New York, Johannesburg, Berlin and Sao Paolo. Followed by additional events of varying sizes in cities around the world, Absolut invites audiences to participate in this creative transformation of nights.

Ordinary nights turn into artistic experiences

"Nights by Absolut is not just a series of parties. Through these experiences, we are inviting audiences from cultures around the world to see how creativity can challenge the norm, push society forward, and create a new dimension of the night that is unified by artistic expression," says Franz Drack, Director of Experiences at Absolut. "Last year, we launched the Transform Today platform under the belief that 'the future is not a given, its what you create', and with Nights by Absolut, we're using artistic experiences to bring that message to life.

Content from Nights by Absolut experiences will be captured by Prettybird's acclaimed director Melina Matsoukas, who will be working with Sid Lee to manifest this intersection of creativity and nightlife for an upcoming storytelling series.

Nights kicks off in NYC

Nights was off to an explosive start last week, when Sid Lee, Vice media, and Absolut joined forces for a great challenge - the team aimed to transform the Brooklyn waterfront into the most vital club in the world. Just for one night, the Brooklyn waterfront and New York City skyline turned into a huge party extravaganza as artists on the cutting edge joined to inject creativity and unique experiences into nightlife. Obviously, there were Absolut custom cocktails. And lots of people. And a beautiful skyline of NYC, futuristic designs by artist Vita Motus and a surprise guest performance of the Grammy-winning DJ, Zedd.

Browse through the gallery below to see pictures from the first out of four events and stay tuned for more information about the upcoming three events.