Sid Lee is the Agency of the Year for the 4th time in 5 years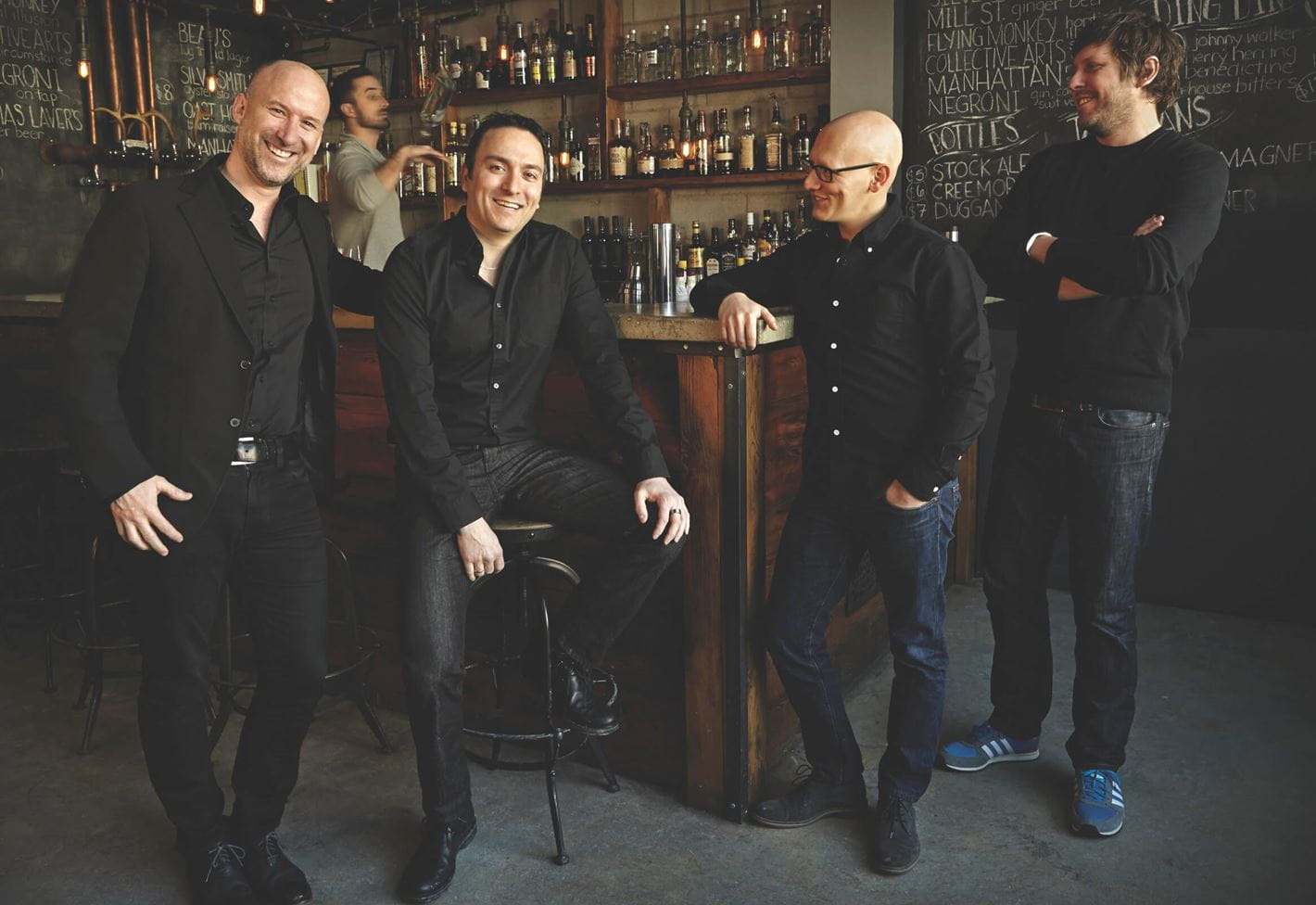 We are thrilled - and extremely honored - to announce that Sid Lee has been named Agency of the Year for the fourth time in five years. Here is Marketing Mag's article making the announcement.
In March 2012 Eric Alper flew to the Île des Embiez, an island in the south of France with a permanent population of just 10, to speak at the annual off-site for beverage conglomerate Pernod Ricard.

Sid Lee didn't have any of Pernod Ricard's brands in its stable, but the company's executives knew Sid Lee by reputation and invited Alper, vice-president and partner, to speak about the philosophy behind the pop culture-driven experiences the agency creates for brands.

In short, Alper explained brands need to be one of two things: entertaining or useful.

The talk was an instant hit with the crowd, so much so that Absolut's marketing team invited Sid Lee to discuss the direction the brand was heading. In a series of workshops over the summer, Alper—along with Sid Lee co-founders Bertrand Cesvet and Philippe Meunier, Jasmine Loignon (creative director, Amsterdam) and Pauline Rosen (senior strategist, Toronto)— presented a new vision for winning back young, urban spirits drinkers. "After hearing their philosophy we felt their ideas were exactly in line with what the brand wanted to do moving forward," says Frank Drack, global marketing manager for Absolut. In December, Drack officially ended the brand's 25-year relationship with TBWA—a relationship that produced some of the most famous and iconic advertising ever—and awarded the business to Sid Lee. "The decision was quite easy," says Drack. "We were already interested in their philosophy, and their pitch addressed the challenges we were hoping to solve very well with a fully integrated 360-degree campaign."

The win came at the end of one of the toughest years in Sid Lee's recent history. A year in which the most noteworthy development at the agency was the stinging loss of the Dell account in May 2012, barely a year after it had won it. Dell's decision was a tough one to take. The agency had poured enormous resources into Dell, including opening an office in Austin, Tex., and the account had quickly grown to represent 20% of the agency's business. With the switch, Austin was closed down and 50 people were let go from the Toronto office. "It was a nightmare, to be honest," says CEO and co-founder Jean-François Bouchard. But rather than lick its wounds, Sid Lee set its sights on new goals. "People said, 'You should be more defensive,' " says Bouchard. "We needed to be on the offensive." And they did just that, in a big way.

In 2013, Sid Lee forged a string of new AOR relationships, including Burger King's Canadian business, Mark's, PC Financial and Bombardier Business Aircraft, and a "major retainer" with Facebook that makes it one of the media company's two lead agencies worldwide. Adding to the list of high-profile clients, the agency's 35-person New York office—opened in late 2012­—began working on projects for Disney, Coca-Cola and Intel.

While Alper plays a key role in the Absolut account from Toronto, the business is shared across offices in Amsterdam, Montreal and New York. Meanwhile, revenue doubled in the Toronto office thanks to new business like Burger King and PC Financial. Overall, the agency also grew its Canadian headcount outside of Quebec from 45 to nearly 80 in 2013.

Paris' Grand PalaisA 4,000-person yoga session in Paris'Grand Palais for Lole

Aside from the wins, the agency put out smart, breakthrough work across the network. In 2013, Sid Lee crafted Keurig's first original Canadian campaign, including a TV spot and behind-the-scenes branded content that ran during Restaurant Takeover. It filmed a spot featuring Sidney Crosby for Sport Chek featuring real hockey players who idolize the hockey star, and helped Mark's reposition itself with a new brand platform, Ready For This, that felt more in line with its customer base and core offering.

The retailer has already seen the results, with 4.7% year-over-year growth following the rebrand in Q3. Building on the strength of its Mark's and Canadian Tire business, the agency also opened an outpost for its Toronto office in Calgary late in 2013. Internationally, the Paris office oversaw the creation of a promotional video for the blockbuster game Assassin's Creed IV Black Flag and earned both a Cannes shortlist for Film Craft and a One Show merit award for the office's previous work for the same client, Ubisoft.