Sport Chek celebrates Basketball Culture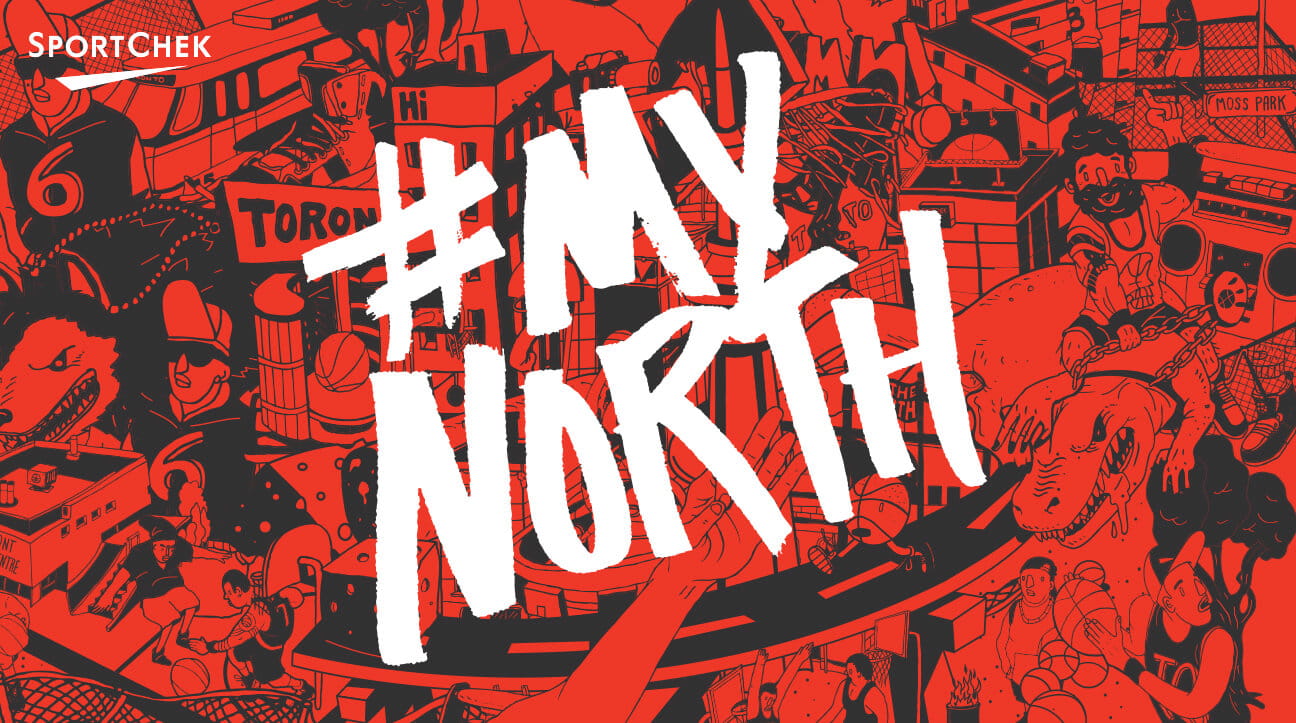 #MyNorth tells the story of Toronto Basketball

Sid Lee has unveiled a new campaign for Sport Chek's inaugural sponsorship of the Toronto Raptors.

Like all great basketball cities Toronto has a story all its own. To capture that energy, excitement and history Sid Lee has created the #MYNORTH platform to tell the stories of Toronto basketball.

The first of its kind, Sid Lee worked with Toronto born illustrator Carson Ting and local basketball consultant Elvis Dennis to capture the unique stories of Toronto's nine distinct neighbourhoods and bring them to life in an immersive map. The Map forms a visual narrative of Toronto's balling legacy – neighbourhood by neighbourhood. The featured regions of the GTA are brought to life (Brampton, Markham, Vaughn, North York, York, Etiobicoke, Mississaugua, Scarborough and Toronto) with distinct illustrations that are shared in posters around their repective communities.

Sid Lee also created a series of mini-documentaries (produced in collaboration with TSN), rooted in the neighbourhoods of Toronto to further elevate each community's contributions to Toronto's legacy.

From Regent Park to St. James Town, from Vaughn to Mississauga all are called to unite under one banner - #MYNORTH – to share in Toronto's proud basketball culture; to recognize the past and to power the future.