Sid Lee Architecture behind series of Adidas concept stores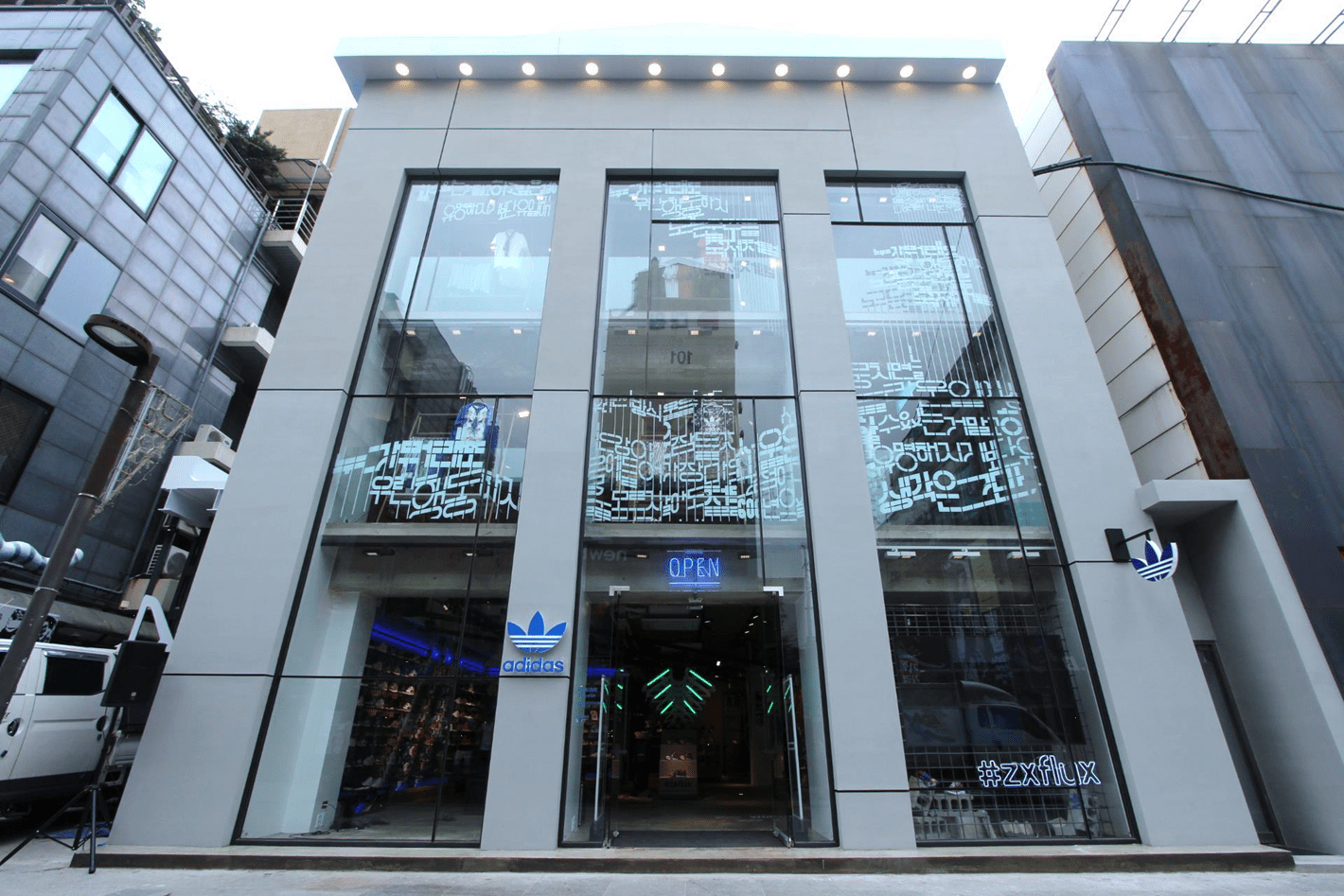 Sid Lee Architecture is behind the retail design for a series of new adidas flagship stores around the world. Earlier this year, the first store opened in Berlin. Now stores in London, Seoul and Shanghai are following. A NYC flagship store is planned to open later this year as well.

Blending in with the neighborhood

The stores all build on a new concept developed by Sid Lee Architecture called Neighborhood, the idea essentially being to capture the energy and feel of a neighborhood and use it in the actual design of the store. We wanted to use the raw energy from the street, so the stores become somewhat of an extension of the street; a place with an edgy urban design, which fits into its environment and makes the customer feel at home. At the same time the layout of the stores is designed around the adidas products, which is why an element such as the shoe wall is a dominating feature in all of the new stores.

Browse through the gallery below to see a selection of pictures from the newly opened stores in London, Seoul and Shanghai.