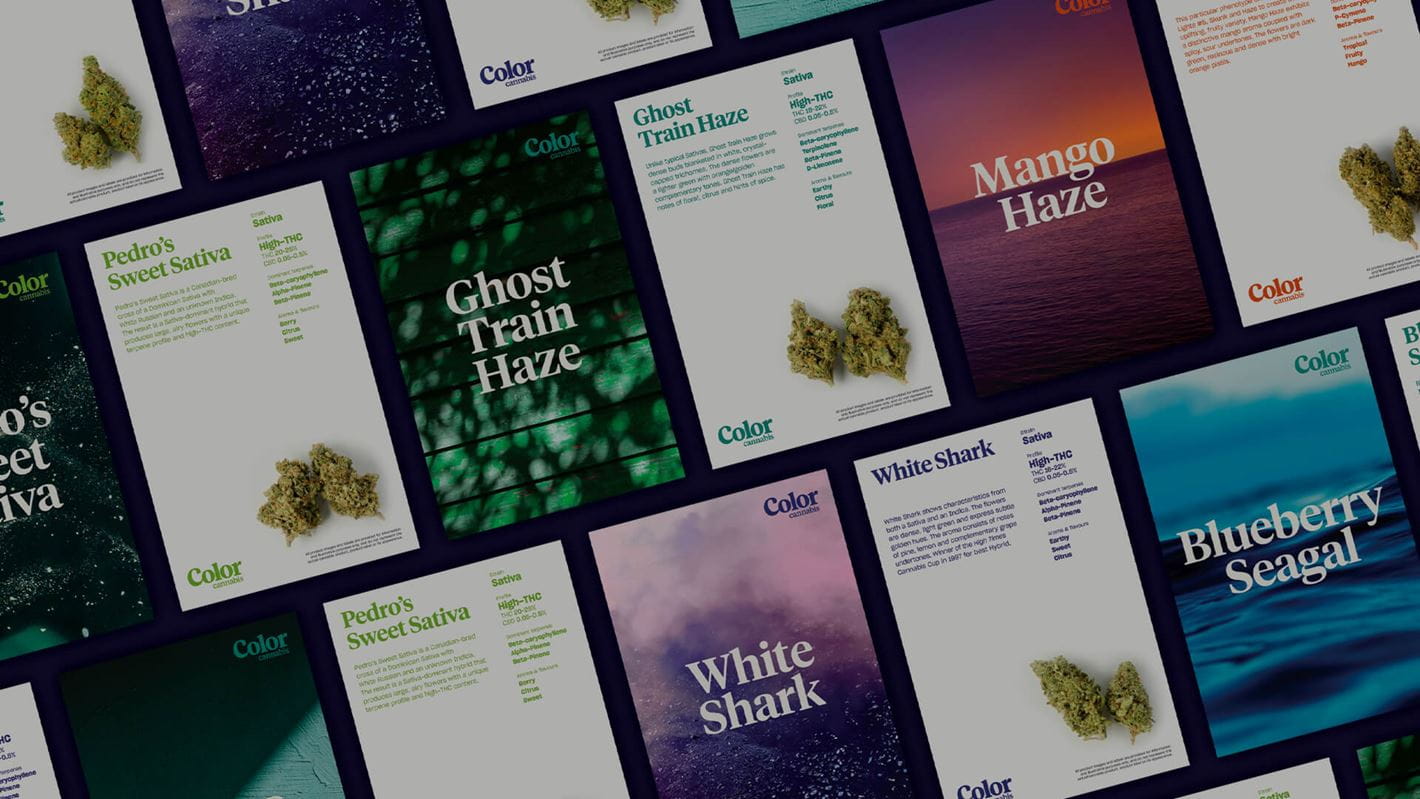 Color Cannabis is more than just a recreational brand of cannabis by WeedMD — it exists to inspire people to be open to the world and all its beauty. Rooted on the simple insight that life isn't experienced in black and white, Color demonstrates a life enriched with infinite possibilities when you open yourself up to new experiences, people, opinions and ideas. That's what we call living a life in Color.
To communicate the spirit of Color, we used an impressionistic approach. Where most brands give specific use cases for their cannabis, Color uses carefully curated visuals, photography and copy that captures the intriguing and unexpected beauty of the everyday. This allows consumers to draw from past experiences, memories and perspectives to conjure up their own impressions and create associations between certain strains and activities without prescribing situations or scenarios.
Through Color Cannabis, we hope to begin a dialogue about enriching our everyday, and ultimately, our lives through shared connections and moments.