The Belong Effect is a Sid Lee research initiative that began with a simple hypothesis: communities can be a potent place for brands to engage. But why is that so, and how exactly might they do it?

We made it our mission to answer these questions—to understand what community is, how it functions in the modern emotional landscape, and how brands can harness this incredible power and potential. Above all, we wanted to understand what it means to truly belong.
Here's what we found:
Why?
We know two things are true: brands can both create and have authentic relationships with communities, and that communities can massively fuel business growth. But there's a significant gap in the research for either of these truths. The Belong Effect's purpose is to fill that gap—to demystify the understanding of communities and enable brands to tap into their incredible network effects.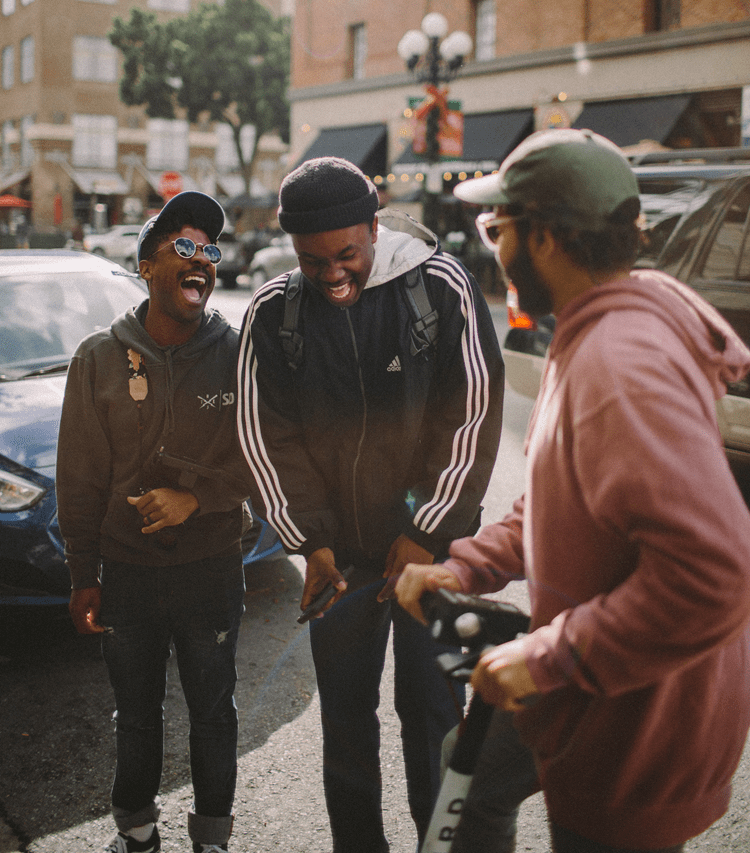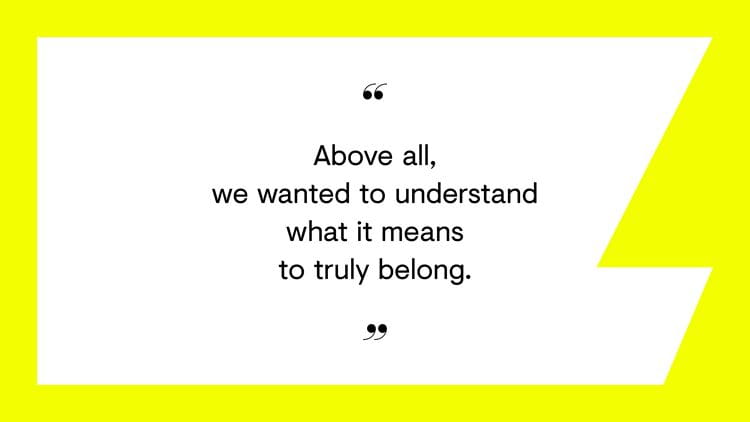 How?
First, we paired with The Angus Reid Group to conduct research for annual reports. Our 2021 Report
surveyed 8,000 millennial and Gen Z subjects in the UK, Canada, the US, and France to garner insight on what belonging and community mean to them. The 2020 Belong Report unveiled startling data, like that these groups are shaping their sense of self not through their families or local groups, but primarily through online communities. Or that most people (76%) feel like they have a voice and influence or "social capital" within their community. And that if a brand is connected to an individual's community, a majority (79%) of members would participate in an initiative by that brand, and 90% would try to get others to join.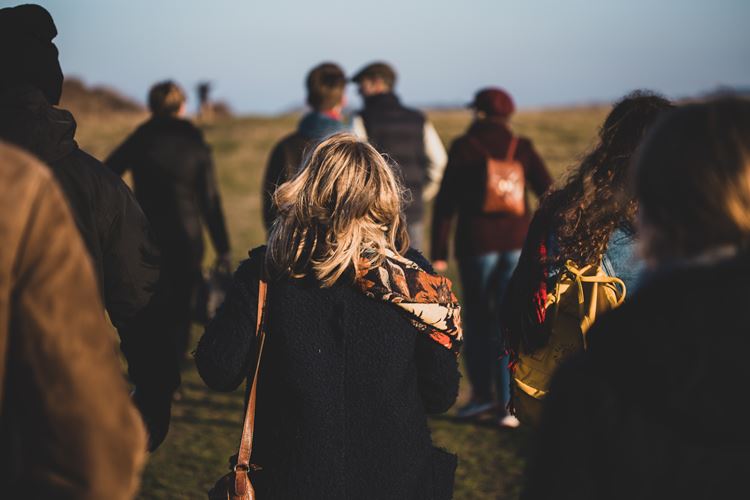 How Else?
We also developed our own metric for measuring how well brands attach to pre-existing communities: the Belong Quotient. The BQ is a 40-point ranking spread across four pillars of strong communities: Identity, Social Capital, Oneness, and Mobilization. The BQ enables us to launch our annual Belong Index

of the top ten community brands, which, this year, featured Peloton, Roblox, Ethereum NFTs, Patagonia, Marvel, and more.
And what this means for your brand
There's massive potential for brands that authentically associate with communities. But a shift in mindset is necessary. Look at it this way: there is no such thing as a Nike community; there's a running community that Nike participates in, and uplifts, but does not own. Successful brands shift from top-down communication to meaningful collaboration, participation, and co-creation. They build relationships that evolve, grow, and stand the test of time. They become part of the fabric of the community itself, nurturing it and making it stronger. And then, they use the network effect to spread the word, buying more authentic loyalty with fewer dollars.
The Belong Effect is ongoing and continuously producing fresh insights. To keep up with case studies, new tools, and research, subscribe to the newsletter here.