In an attempt to slow the spread of COVID-19, people around the world have been urged and authorized to stay at home, with social distancing being presented as one of the best ways to combat the virus. Intimacy expert SKYN wanted to show their support for the movement and offer an extra incentive to make the lockdown experience more pleasurable, so Sid Lee picked up on the trending hashtag #staythefhome and offered a compelling twist: "Stay and F*** at Home."
The first wave of the online activation began with social media posts featuring important messages like "Coming is always safer than going," an initiative to help keep people safe, in signature SKYN style.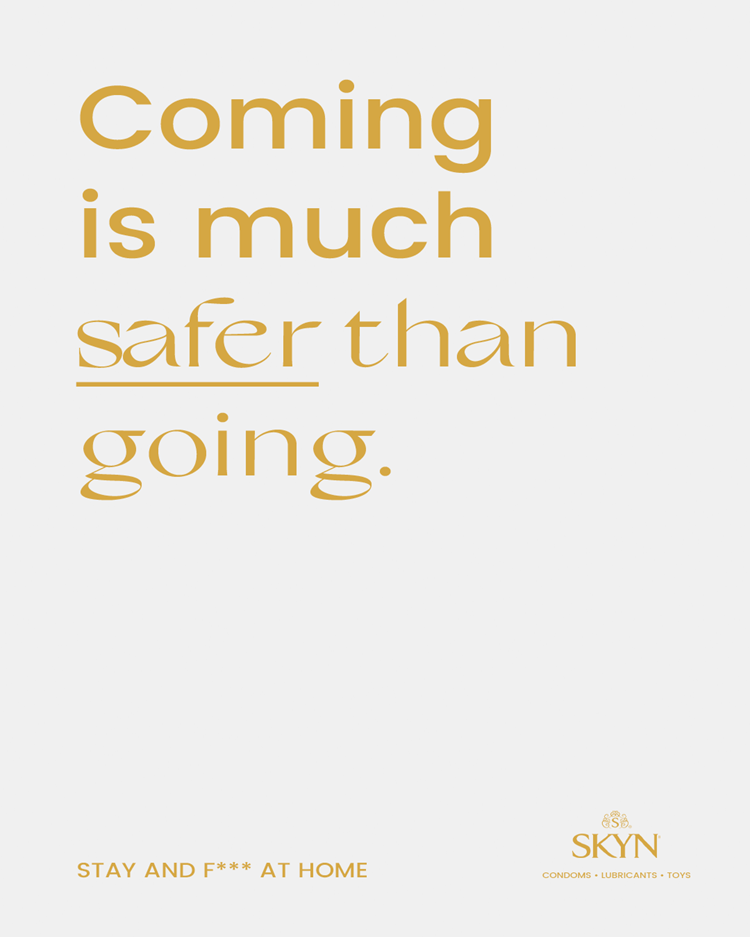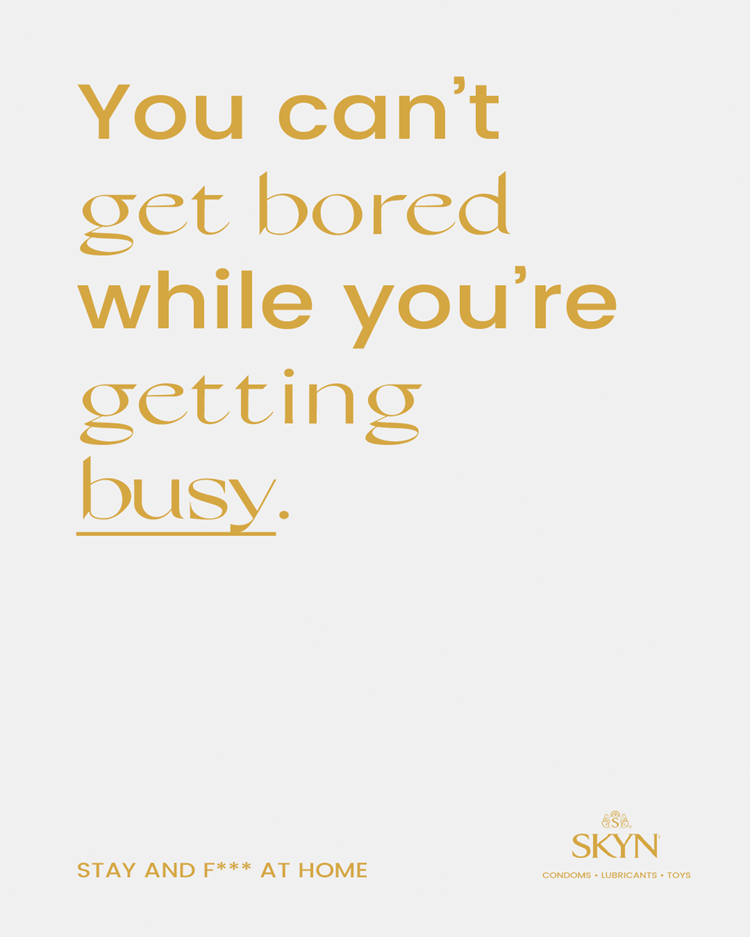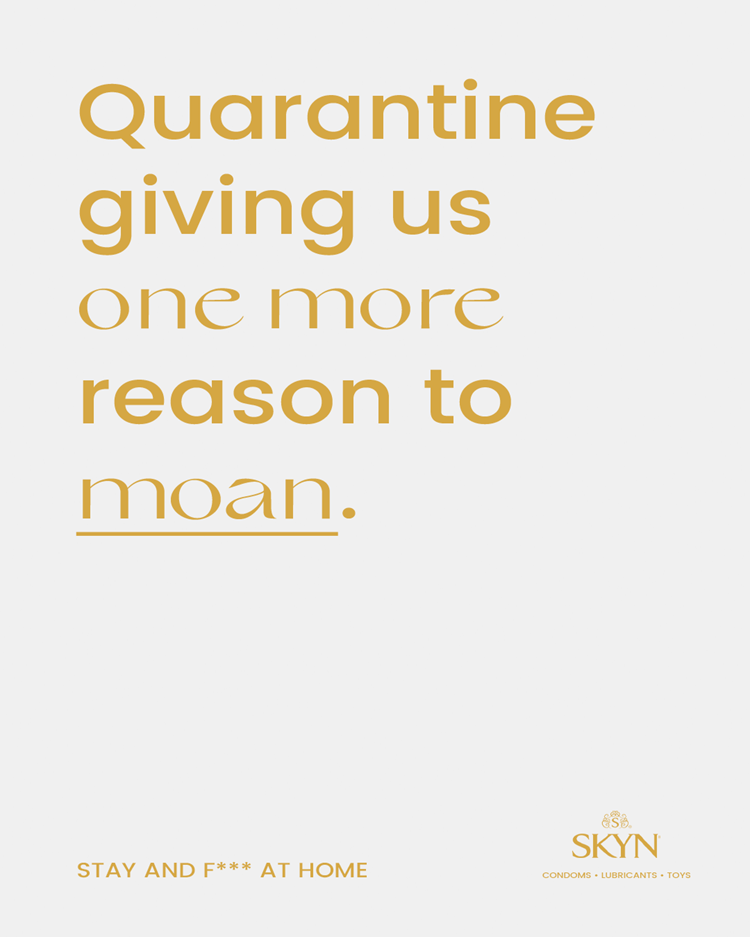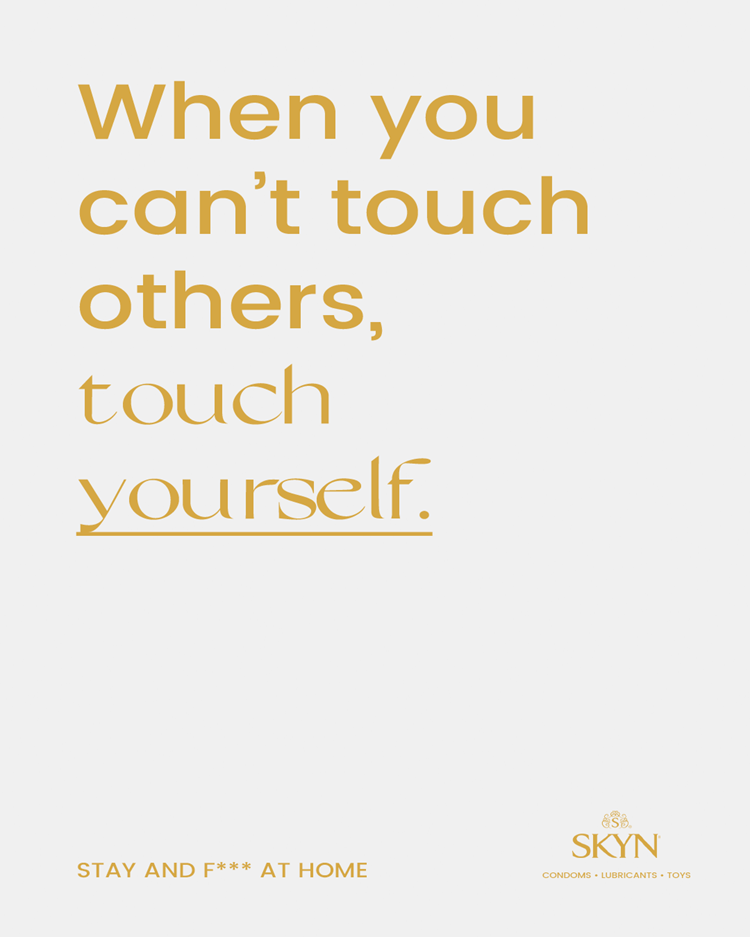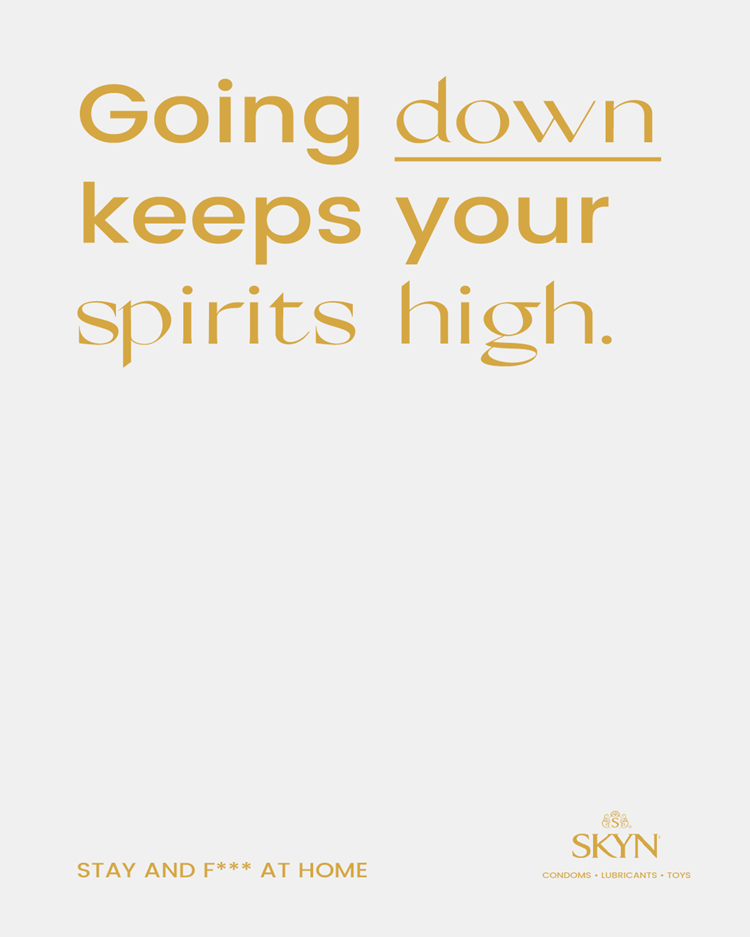 The second wave, launched a few weeks later, came in the form of a pleasure calendar, with daily suggestions to help make the best of the situation and remind us that we can turn restrictive measures into something that brings us together. From Moanday to Snugday, Sid Lee and SKYN's online inspirations are more than just clever brand messaging. "Stay and F*** at Home" is about support, encouragement, and solidarity in the face of a global challenge.