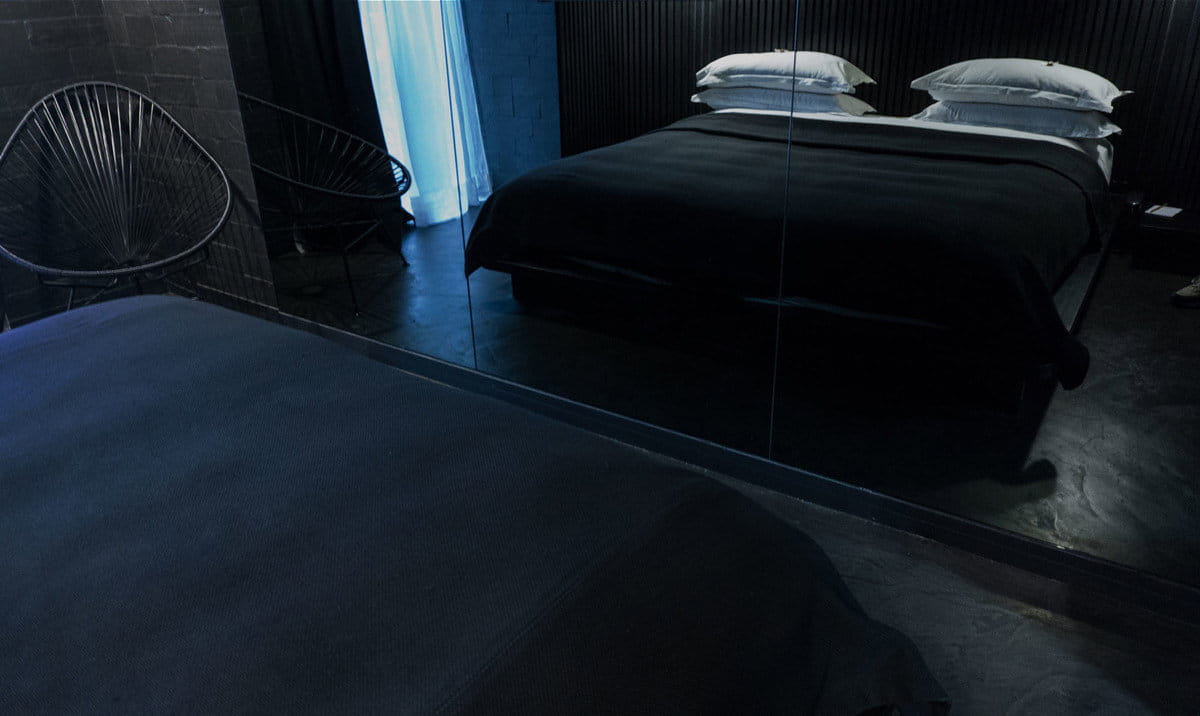 Premium condom brand SKYN presents "PLACES OF INTIMACY"—the first guide to the 30 best hotels to have sex, created entirely with SKYN consumers in mind. In partnership with GQ, we sent 12 real-life couples to hotel rooms around the world over three months. We asked them to document their experiences through photos and videos, and write down their impressions. Using the different stories they provided, we created a guide—edited as a book—which we then distributed throughout the world, and also launched as a digital experience at placesofintimacy.skyn.com.
PLACES OF INTIMACY is not your average guide to hotels, but rather an "anything but GQ travel guide." While typical hotel guides often talk about the hotel's interior design or number of calories in its gluten-free menu, PLACES OF INTIMACY gives you insights into the best rooms—based on their bathtub, rug and mirror attributes—to get frisky in.
All in all, we received more than 1.2 billion media impressions in just five weeks, as well as coverage from global media outlets like The Guardian, NBC and The Sun.