For over ten years, we helped the SAQ build a rich and distinctive brand promise across all contact points. From mass communication campaigns that drive to store, to the redesign of the website and the redefinition of the overall in-store experience, the SAQ is a great example of how to put commercial creativity at the heart of strategy.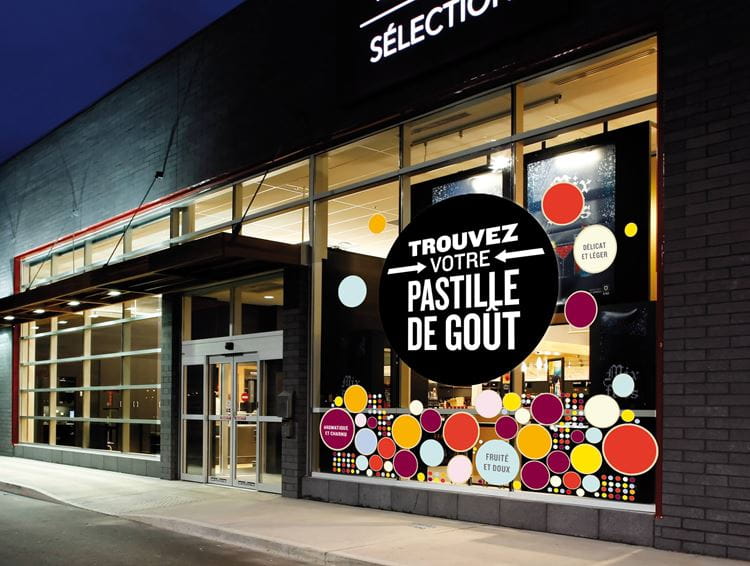 Challenge
SAQ offers a vast selection of alcoholic beverages available which responds to nowadays customers' interests that are inclined towards the discovery of new products. Nonetheless, we felt that there was a big opportunity to help Quebecers find more easily products that they certainly would love. Yet, how might the SAQ help Quebecers find the right bottles for their needs, as the process is often perceived as daunting and complicated?
Transformation
In 2009, we revolutionized the way Quebecers consume wine. This was achieved by introducing taste tags at the SAQ. We started by implementing taste tags for red and white wines. We went beyond the usual means of advertising and promotion to create a new shopping experience. This would democratize the products and encourage customers to try more. We then expanded the taste tags for other wine bottles, to guide customers through their research of ciders, rosés, sparkling wines and champagnes.
After democratizing the wine industry, we decided to take a leap of faith and dive into the fine spirits industry, which is a totally different one. Research had to be done again in order to find tags that matched all the subtleties of the category. However, it was necessary in order to reach our goal of guiding customers in their choices, no matter the products.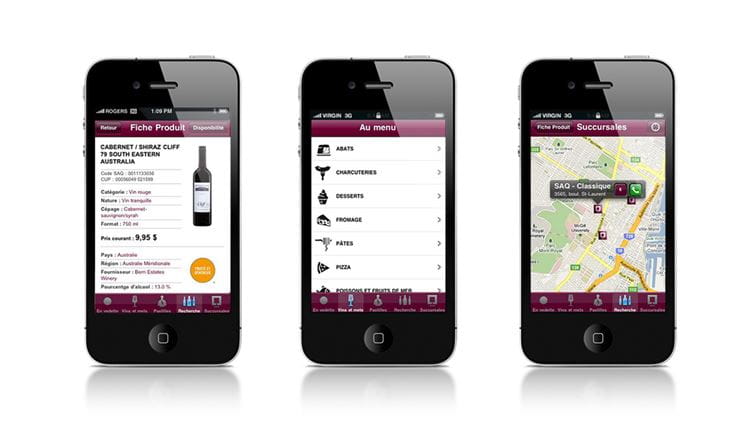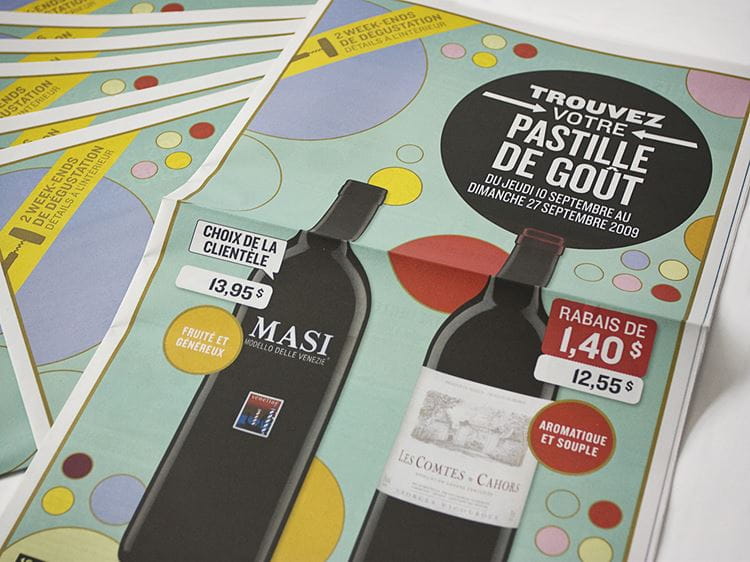 Impact
With a holistic platform centered around taste tags and retail synergy, we converted an entire society's insecurities around selecting alcoholic beverages into high engagement, enjoyable learning and discovery experiences. Oh, and we drove consistent demand for higher quality products across all categories. YOY, SAQ has grown satisfaction and discovery of wines and alcoholic beverages to remarkable degrees: 5% average YOY growth; growth in customer satisfaction to 95%, 10% increase in average basket spend; 3rd most popular destination among Quebecers ; 14% increase in number of online transactions.